In addition to Zidane and the Madrid players, the Belgian finds support in former Chelsea team-mates, who rave about him.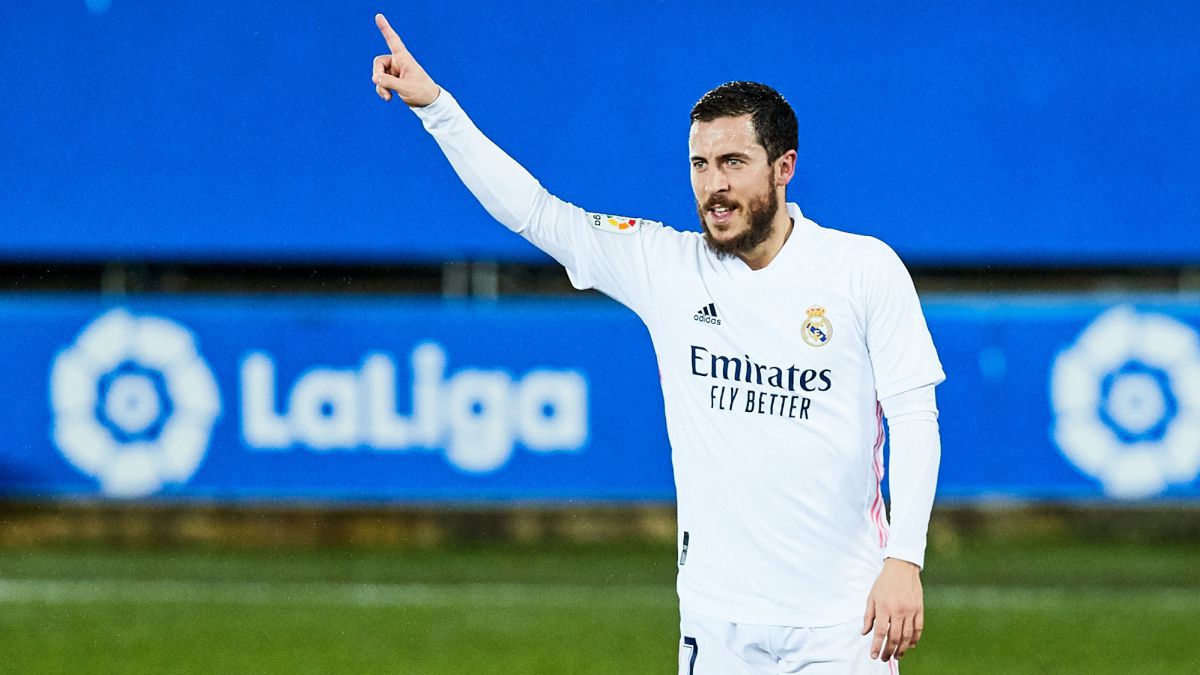 Eden Hazard is experiencing one of the most difficult moments of his career. Since he arrived at Real Madrid, injuries have not given him respite and he has not yet been able to show his quality. Recently, he acknowledged that he is coping with this situation thanks to his family, but that he hopes to give Real Madrid what it deserves. For the moment, he has the full support of Zidane and all the staff members, who know of the difficulties he has gone through.
The last to praise Eden was Vinicius, his rival for the position on the far left. "He always talks to me. Off the field he is very good people. He is always happy. I am happy to be able to fulfill a dream of playing with him. He is a great player, I watched what he did on television and how he risked with the ball. To be able to fight for him. The position with someone like him makes me happy too, "he said in an interview with TNT Sports Brasil.
However, the praise and support doesn't just come from her locker room. Hazard has found defenders in some of his former Chelsea teammates. Recently, César Azpilicueta, in an interview with Mundo Deportivo, praised the attacker like this: "I see him frustrated. And wanting the injuries to give him a break. His dream was to play for Real Madrid. But for one thing or another He hasn't been able to demonstrate his class because of his ankle, muscle problems. As a friend, I hope he can. He's a great guy. "It has also been praised by Filipe Luis, who played for Chelsea in the 2014/2015 season. "Eden, along with Neymar, are the best players I have ever played with, at the level of Messi. He did not train well, five minutes before the game he played Mario Kart in the locker room. He warmed up without tying his boots. But nobody could take him off. the ball. He went away from three or four players and won games by himself. Hazard is very talented, "he commented in The Guardian. Zidane gives him affection
His main support in the dressing room, in addition to his close friend Courtois, is Zidane. The Frenchman continues to trust his player blindly despite the fact that he understands that he must improve certain physical aspects if he wants to recover his best version. The idea remains the same: you have to be patient and it will give Madridismo a lot of joy.
"We want to see Eden without problems, without injuries. It is very difficult for him first, because what he wants is to be well and play for Madrid. One day we will see him play well and without injury. we need him 100%, he does everything to be well and is the first to love him, "he recently commented at a press conference. Zizou is clear that with him healthy, Madrid has everything to recover the Champions League.
Photos from as.com