"I have felt better, faster, more resistant"
The Balearic recognized after beating Fognini, who is in better physical condition than at the start of the tournament. And then detailed his progress.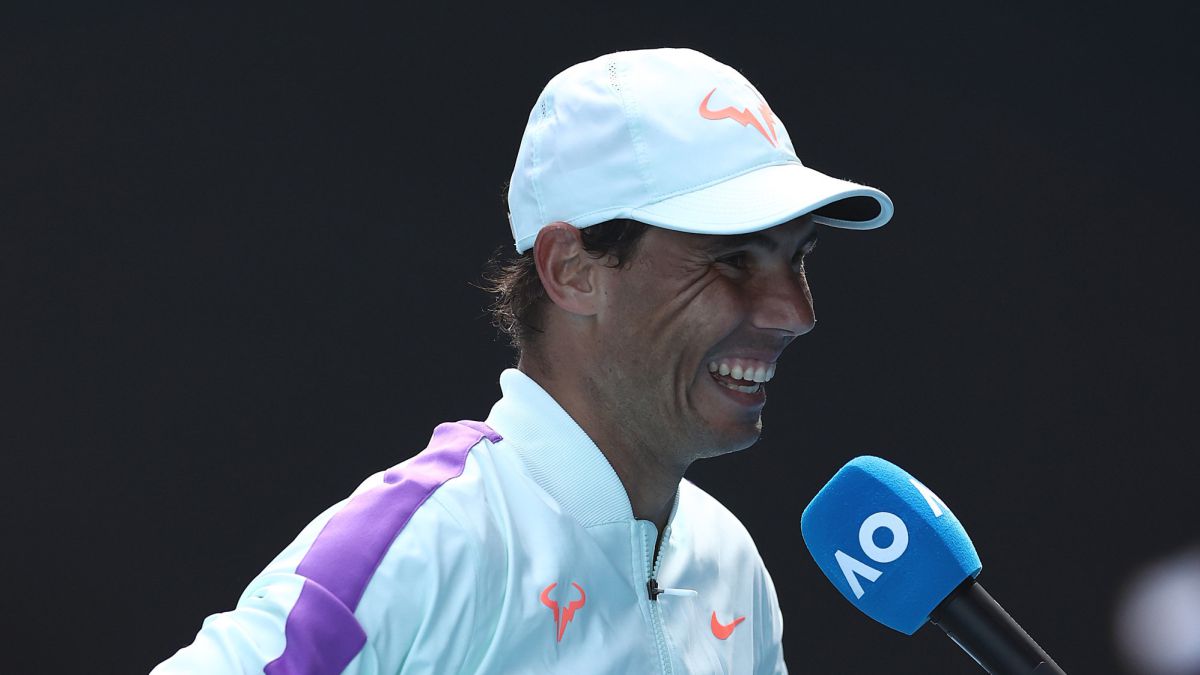 Rafa Nadal showed his best version to beat Fabio Fognini in three sets (6-3, 6-4 and 6-2) and seal his ticket to the quarterfinals of the Australian Open. The Spaniard spoke at the foot of the track at the Rod Laver Arena to analyze his triumph, in addition to acknowledging that the back discomfort he suffered from the beginning of the tournament seems to be overcome. Then he attended the media at a telematic press conference.
43rd time in the quarterfinals of a Grand Slam: "Like any match that is on the court, I was worried but at the same time you know that against this type of player you have to face problems. I was able to get the break immediately in the second set and this was one of the keys. I was lucky to be able to go 5-4 and serve for the set. At the beginning of the second set I was better, but then he was better in the following games ".
Preference for playing during the day: "Yes, different conditions in the day. Much hotter. I like it a little more. The ball is faster and for me it is better to play during the day, the ball flies faster through the air. experience in playing in any type of condition ".
Physical condition: "I am happy to feel much better. We will finally see if I can play a good game."
Feelings: "In the first set I gave my best level of the tournament, because I was able to practice two days in a row and I had positive feelings. My physical condition has improved and that has allowed me to increase the workload" .
Against Tsitsipas: "I have to be at a very high level, otherwise it will be impossible, here we are to try, the perspective is different, the situation has improved without any doubt. It was an important victory for me, I managed to find a way, I got tired at some point, and on a physical level you are affected, but games like today will surely help me to get in shape. I have felt much better physically, faster, more resistant. I took a step forward in every way. To play against Tsitsipas I have to give another one ".
The tournament: "I said that if I did not improve my back I had no option, now I have improved and there are options, although the preparation has not been ideal. Am I with a deficit compared to others? You can be. Five days I would have signed with my eyes closed to be like this now. I have played very well at times and I have also lacked continuity, but it is normal. I am in the quarterfinals of a Grand Slam, good news, with the best eight, now everything is done to win, to play with joy, make an effort and play with a competitive spirit ".
Second serve: "I played better, the speed of the second serve was that of last year, and although the percentage of first serve has been bad, I can improve it. The backhand has gone well, mobility better. Next day is a game of maximum demand and I will try to do everything possible to arrive in condition and have options ".
Photos from as.com