Harden and his departure from Houston: "I did what I had to do"
James Harden did not leave Houston in the best way and apologizes, but justifies his attitude: "I did not like how the last two months unfolded."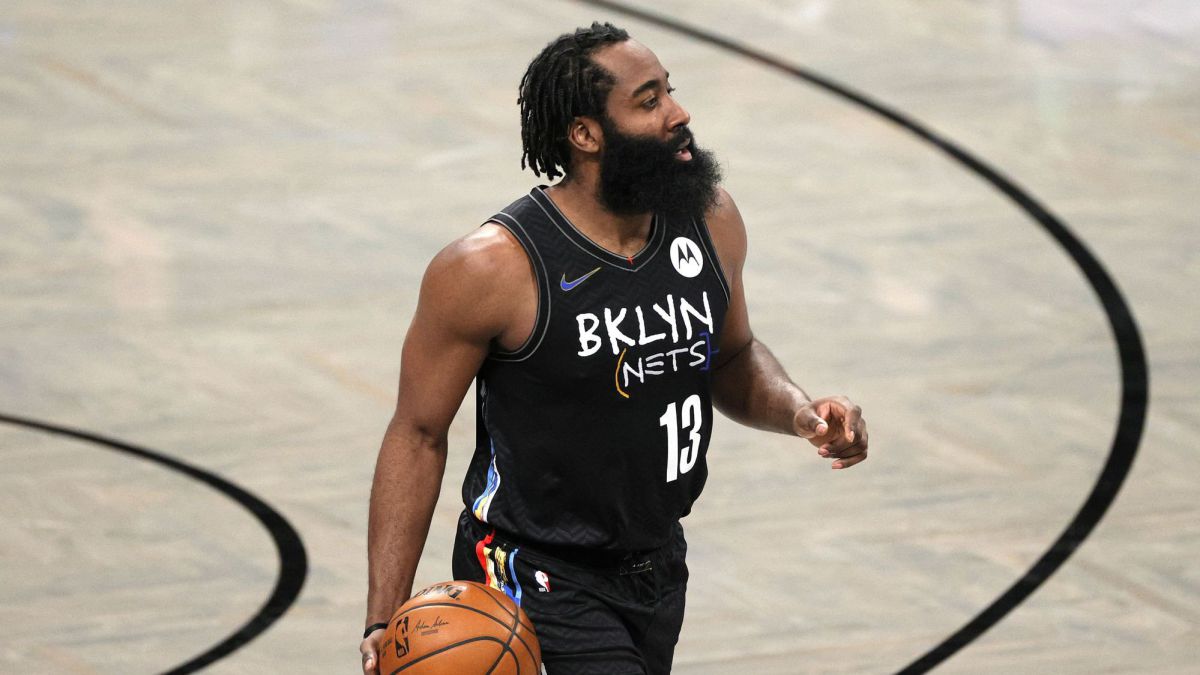 James Harden's departure from the Rockets continues to kick in. It could not be otherwise, if we take into account the background and the way in which an irresolvable situation developed and that it was impossible for it to end in any other way. The escort left through the back door of a franchise to which he had given almost everything and which, of course, had given everything. Creating a system that monopolized too much, signing players (Howard, Chris Paul, Westbrook), who have finished badly in its entirety with the guard and making an attempt to conquer the ring that has lasted a decade in which they have not even reached the finals. La Barba, that nickname given to one of the greatest offensive talents in history (and this is something objective), forced his transfer showing the umpteenth example of the era of empowered players and changed his mind to look for a ring that, with 31 years and more than 135 million guaranteed (the Rockets even offered him a two-year renewal for more than 100 million dollars), it seems necessary to put the finishing touch on a career that still lacks something. And he will look for it in New York, specifically in Brooklyn, in that super team (yet another) in which he will look for an impossible dream and fight within a project that can end in success or failure. Ring or nothing. In that case, there are no intermediate points.
The star, averaging points, rebounds and 11.3 assists since landing at his new destination, is still trying to adapt to a system in which there are three players who desperately need the ball. He works as a playmaker although it is not his natural position, he distributes and gives the feeling of trying to help, but his team does not start (15-12 balance) no matter how much he is third in the Eastern Conference in an NBA in which nobody seems to be well , pandemic through. Recently, he was asked about his departure from the Rockets, something he was open about. Harden has apologized for the forms, but has justified his attitude, the one in which he claimed that the situation was unsolvable while trying to reach a destination that corresponded to his ring wishes. There, in Brooklyn, he has met with Kevin Durant, who was his partner in the Thunder who reached the 2012 Finals (4-1 against the Heat and LeBron's first ring). And he did it a year after sharing a dressing room with Russell Westbrook, the man who completed a trio that was dissolved and that has ended, beyond the aforementioned Durant, without rings. Of course, reputation precedes a big three that was not so much in its day and that individuality has prevailed over the community, personal glory over companionship and, ultimately, delusions of grandeur tell one's own greatness, that which they give you the titles and not so much the numbers (which also) .
"I did what I had to do," said the escort, who only half sung the mea culpa. "It ended in the right way," he said, in addition to showing his dissatisfaction with how his last two months were developed in a city in which almost a decade has passed but in which he has not given a choice or John Wall, Christian Wood or DeMarcus Cousins, three companions signed to satisfy him but with whom he did not settle at any time. The exits of Daryl Morey, the maker of the project from the offices, and of Mike D'Antoni (second to Steve Nash in the Nets, where he has met with Harden himself), his continuation on the benches, left a situation that It was resolved in an ugly way and with La Barba saying goodbye in the worst possible way in an ending that was written and on which everyone was betting. Harden, who has had some guilt (work ethic, taking care of his body, lack of leadership after defeats ...) for the excesses of what has been his franchise for a long time, did not want to enter to value his own actions and threw balls out, a behavior that his former teammates or his former franchise did not like too much, which has improved since his departure and has reached better numbers, thanks in part to the work of his new coach, Stephen Silas, who did not hide in no time his dissatisfaction with the escort.
After the farce, it only remains to know how the story will end. The Rockets are now entering an eternally postponed rebuilding phase and will try to correct, over time, the consequences of the constant bet on a star who has ended up betraying them. The other side of the coin, Harden, will seek glory in a Nets who represent one of the greatest attractions of the current NBA, but in a project with a talent directly proportional to the doubts it generates. There we will see, especially at the moment of truth (where the escort has failed the most), if these Nets oppose the ring or the most resounding failure. Haden, in the same interview, has assured that it is difficult for him to imagine a team that wins four of seven games (the length of a playoff series) to a squad like the one they belong to. But the competitiveness of the East emerges in the final phase, doubts have always taken their toll on La Barba's wonderful left hand and the talent, which wins championships, can succumb to other teams with a lower quantity of quality but a greater tactical organization. For now Harden is of the Nets and the Rockets have ended, more out of obligation than conviction, an era that has had everything but a ring. The end of the story, we'll see. It's time to wait.
Photos from as.com