"Honda had the advantage with Bradl"
The KTM boss points out that having the German as a replacement for Márquez in 2020 favored them because he continued to act as a test driver.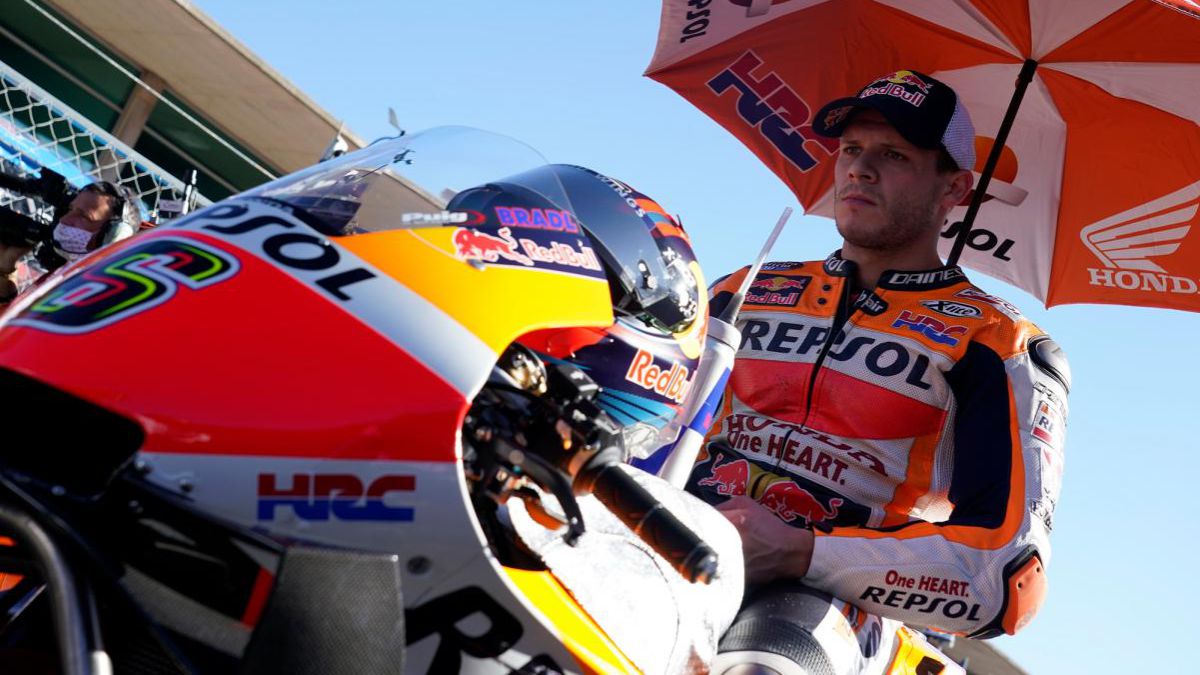 It was terrible news for Repsol Honda, as bad as its results showed. Losing Marc Márquez for the entire season, its great star and absolute dominator of MotoGP in recent years, had a devastating effect on the accounts of the Golden Wing formation in what was the worst year in its history in the premier class. the first in which they failed to score a single win since 2004 (with Barros and Hayden) and in which they finished farther than ever from the best in all classifications. And even so, there are those who point out that they had an advantage in one aspect ... 444 444
"Honda certainly had an advantage last year thanks to their test driver, Stefan Bradl." That's what Pit Beirer, the KTM director, thinks in statements to 'Speedweek' about the German who replaced Márquez throughout the season. More than Bradl's performances with the RC213V, a seventh place as the best result in Portugal and 27 points, obviously far from what Marc could have done, the Austrian brand boss's complaint comes from the development options that It allows the test pilot to compete as an official one in use.
"As a world champion team, Honda had testing opportunities that only a concession team would have (the ones that have never been on the podium, like Aprilia). That was unfair to the other manufacturers," says Beirer of competitive advantage. which indicates that he had HRC in 2020. The truth is that Bradl was the only one who, in addition to participating in almost all the great prizes (11 of the 14), also did it in tests such as the one in Portimao, intended only for reservations. Something that also occurs in this preseason, in which he has already attended several tests in Jerez.
We will see how Marquez's recovery goes, but Honda has already said that in case he cannot compete in the first rounds, Bradl will replace him again and his rivals do not want what happened last year, "so we will discuss the fact that that a test driver can in the future be a substitute driver a maximum of three or four times a year, "adds Beirer, who says:" Our focus is not directed against Stefan, but rather on equal opportunities. If Marc recovered in time, the controversy would end ... although Honda would once again have the greatest advantage of all.
Photos from as.com