Haas does not finance Grosjean "to see him kill himself"
Gene Haas, owner of the F1 World Championship team, does not share the Frenchman's decision to race IndyCar after his heavy accident in Bahrain.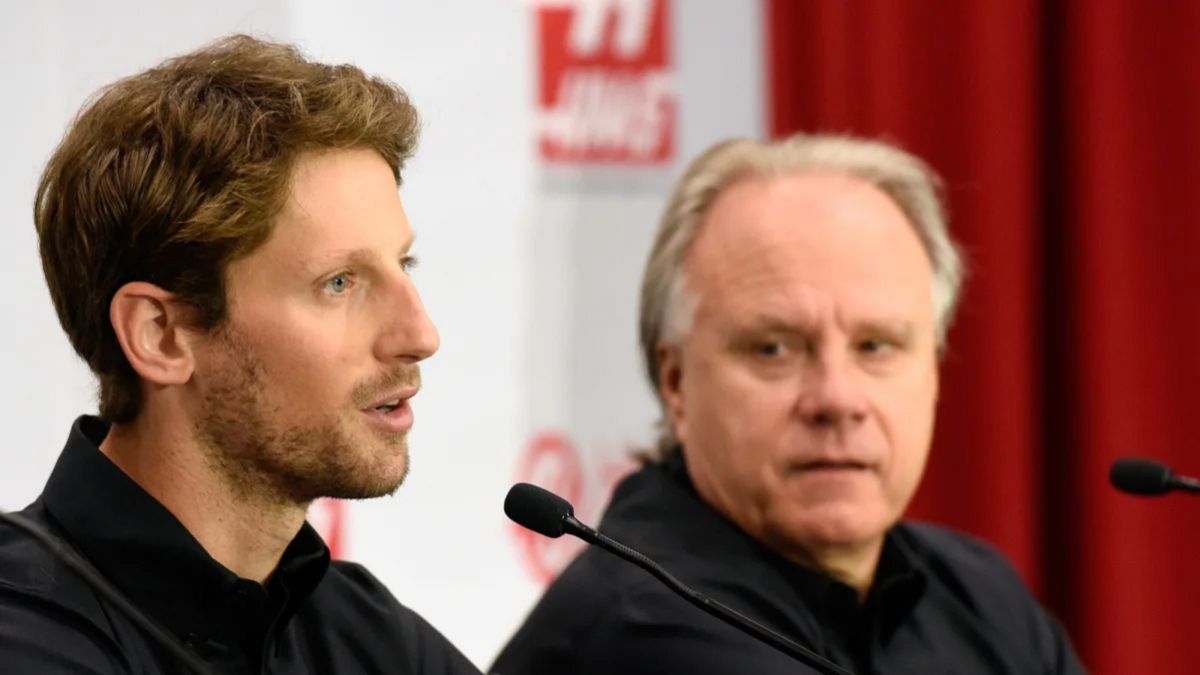 Tuesday February 23 was not just any date in the life of Romain Grosjean. Almost three months after his massive accident at the 2020 Bahrain GP, where he hit the Sakhir turn 3 guardrail at 221 kilometers per hour and decelerated assuming a force of 56 G (a unit that measures the increase in speed of a body generated by gravity) after touching Daniil Kvyat's Alpha Tauri and losing control of his Haas VF-20, Grosjean returned to driving a single-seater.
The Frenchman, still convalescing from the serious burns he suffered to his left hand during this mishap, traveled to the Barber Motorsport Park racetrack in Alabama (United States) where his new team, Dale Coyne Racing, participated in a private test organized together with Ed Carpenter Racing, Graham Rahal, Team Penske and AJ Foyt Racing to prepare the new edition of the IndyCar that will begin next Sunday, April 18, at this track located in the town of Birmingham. Grosjean drove without full mobility of his left hand
"After the first set, my biceps started to hurt a bit, and I was like 'OK, OK, this is something else.' I have to go back to the gym and make sure my muscles are in shape. But sometimes, no matter how hard you work in the gym, the real challenge is inside the car. It is without a doubt the hardest wheel I have ever had to deal with. I have felt at home, without apprehension or anything because of the style. The hand is quite good. I had a little unexpected counter-balance in the last batch, and that was a bit painful. I expected it, I know that it is not fully recovered yet and that it is sensitive. I have a large blister in the left thumb, it's not pretty, but you can drive well. I was being a bit careful in some corners, but in general there was no limitation, I didn't feel pain in the car. Putting on and taking off the gloves is painful So I usually keep my left glove on or, and thus also protect my hand from the sun, "admitted Romain after completing 83 laps and falling almost a second away from the best time set by Rinus VeeKay.
Asked about the American adventure that his ex-driver has undertaken in the Formula 1 World Championship, Gene Haas assures in 'RACER' that he advised him to stay at home taking care of his family, and that seeing Romain's refusal to accept his advice, he decided withdraw any financial aid from his company because he couldn't bear to see how it would have sponsored his death: "He asked me if I would be willing to sponsor him in IndyCar, and I think at first I was quite open to it. But then when he crashed in Bahrain, I was just very I'm glad he didn't kill himself. For someone who destroyed the car, I couldn't be happier that he survived. I don't know. He has a wife and three children and I told him I couldn't give him money to see how he killed himself. I felt like he needed to stay home and take care of his family. He got rid of a very big one there. If you really understood what happened there ... If that car had been a few degrees more to one side or the other, it would not have been possible. or go out through the hole and would have died. He was very lucky. The team was extremely lucky. I just couldn't have imagined having to face a widow or her children. I couldn't do that, so I said, 'Nah, stay home. I can't help you anymore. ' Grosjean is a very good driver. He has really good days when I think he's probably just as good as any other driver. He loves to drive and it is his choice. I just don't want to be part of the bad choice. "Haas is confident in the potential of the new Ferrari
engine Similarly, the owner of the Grand Circus team based in Kannapolis (United States) and Banbury (United Kingdom) claims that Mercedes' supremacy in the hybrid era has executed the spirit of competition, as well as confident in the potential of the new Ferrari engine to leave the back of the grid in 2021: "For me, it has really killed what Formula 1 means. A lot of respect for Mercedes for being able to dominate so much, but what? who wants to go to a race when you know who is going to win all the damn races out there? This gets boring. Sometimes survival is like a race strategy. Our boat is tied to Ferrari's boat, so when they are slow, we are even slower. I don't think there is much we can do about it. We have no control over the parts we get from Ferrari. We have faith that Ferrari can fix the problem, but not only Ferrari has this problem, but also Honda and Renault. They all have a deficit with respect to the Mercedes engine. They made a durable engine with extremely high performance and high fuel efficiency; no other team has been able to come close. "

Photos from as.com