Haaland, more appreciated than ever
The Norwegian forward, according to a CIES study, is the footballer with the highest market value of those players born after 2000, with a total of 152 million euros.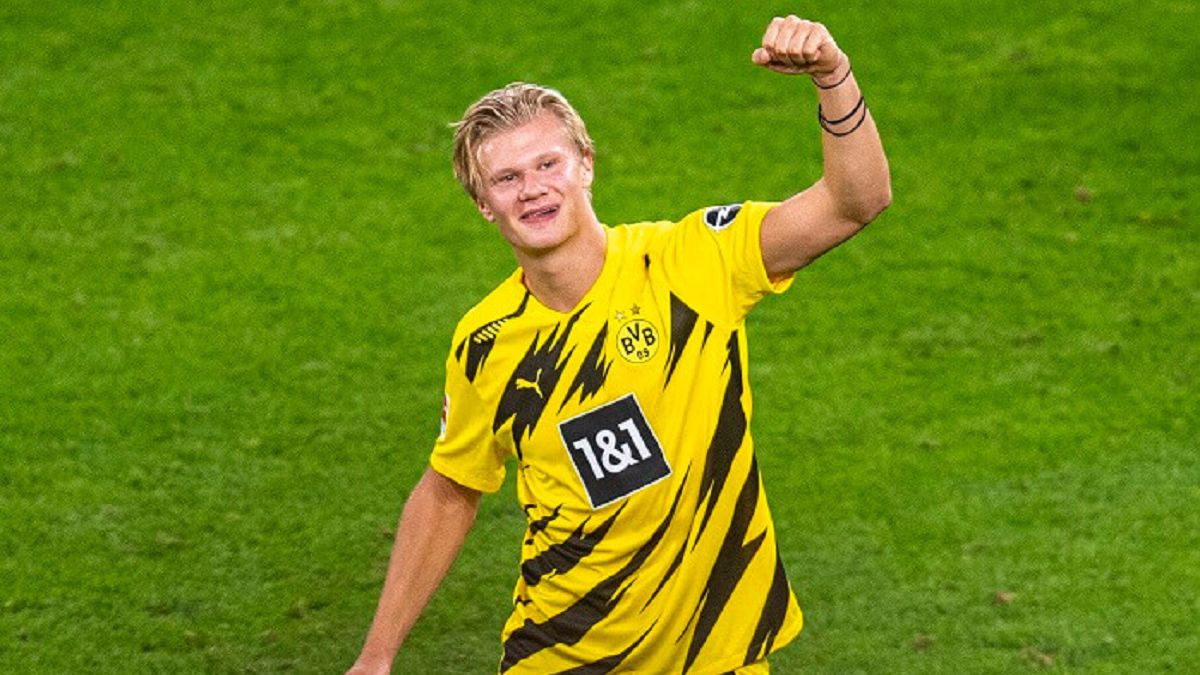 The fashionable man who never goes out of style. That could be the perfect definition of Erling Haaland, a footballer who has been unleashing passions on the football scene for more than a year. Precisely, the number of searches with the name of the Norwegian does not stop growing, along with its value in the market, something with which Borussia Dortmund already rub their hands. And it is that, with his two individual doubles in the same week, to Sevilla in the Champions League and Schalke 04 in the Bundesliga, he adds more than a couple of million to his price.
According to a CIES study, Haaland has already become the footballer with the highest market value of all those born from 2000 onwards. A total of 152 million euros is, as well stipulated by said source, a figure that could oscillate at the request of Borussia Dortmund for the transfer of the Norwegian forward. Something that could be classified as obvious after the record numbers that he is managing to reach in his 20s. A non-stop to pierce goals for the android of the goal. Therefore, Haaland already leads a list of the 'New Galacticos' in which he surpasses his partner Jadon Sancho, Ansu Fati, Alphonso Davies, Phil Foden, Vinícius, Rodrygo, Pedri, Ferran Torres or Eduardo Camavinga.
In this season, Haaland already has 27 goals in all competitions, in just 25 games. That is, it averages more than one goal per game. Some numbers of authentic scandal, among which the eight goals scored in the Champions League stand out, which place him as the top scorer in the competition. In addition, globally there are 43 goals in his 43 official duels with Borussia Dortmund. For this reason, his suitors, whether they are Real Madrid, Barcelona, Manchester City or United, will not have anything easy to get him out of Germany.
Top-15 most expensive players born after 2000
1. Erling Haaland: € 152,000,000 444 444
2. Jadon Sancho: € 148,300,000
. Alphonso Davies: € 139,200,000
4. Bukayo Saka: € 116,200,000
5. Ansu Fati: € 108,400,000
6. Mason Greenwood: € 102,300,000
7. Ferran Torres: € 100,900,000
8. Pedri González: € 96,400,000
9. Dejan Kulusevski: € 83,400,000
10. Phil Foden: € 81,900,000
11. Jérémy Doku: € 65,400,000
12. Rodrygo Goes: € 64,500,000
13. Jude Bellingham: € 61,700,000
14. Vinícius Júnior: € 61,600,000
15: Takefusa Kubo: € 54,100,000
Photos from as.com