Guerrero: "I always had in mind the option of returning to Rayo"
The 30-year-old striker will wear the Strip again after having done it as a youth. "I come to pitch in. Let's see if we can do important things," he confessed.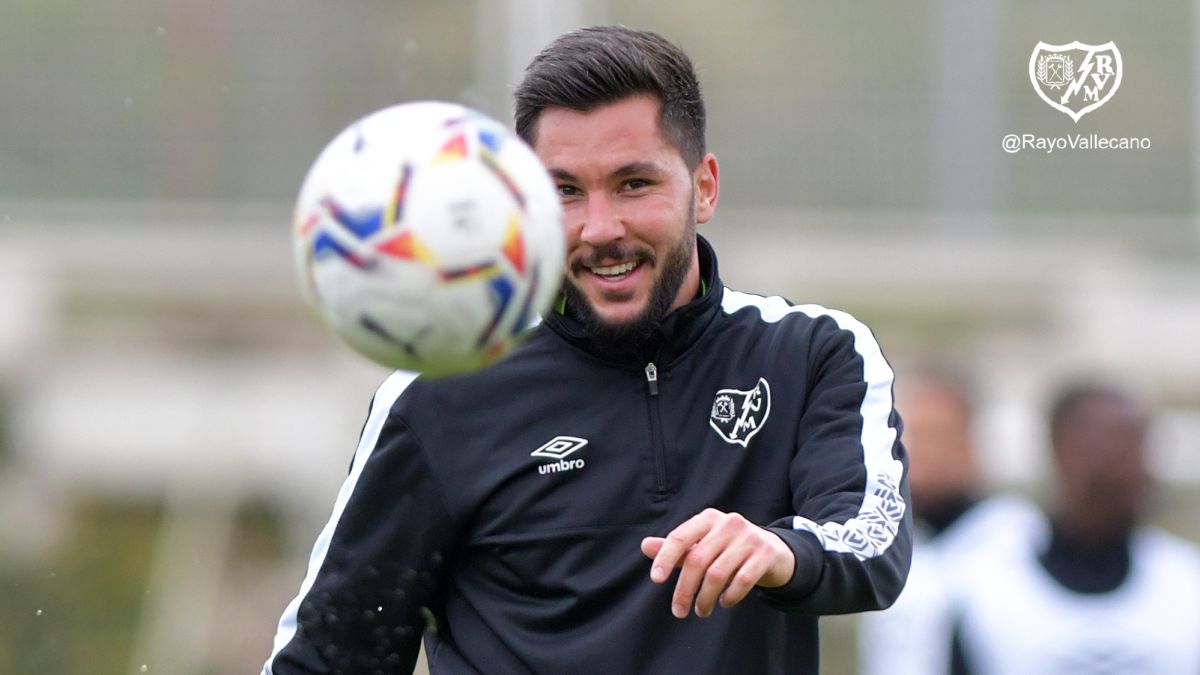 Miguel Ángel Guerrero has become Rayo's only signing in this winter market. The 30-year-old striker has already exercised with his new teammates this Wednesday and works hard to get minutes as soon as possible. The Toledo is excited about this new stage, in which he hopes to vindicate himself based on goals. Something that he could not achieve in his eleven games with Nottingham Forest in the first leg of the season. "I come to pitch in and help my teammates to continue with the good work they have been doing from the beginning. Let's see if we can do important things," he explained to the club's media.
Vallecas is not a new place for him. Guerrero wore the Strip in his youth stage (08-09) and always knew that he would end up coming home. "I have had several conversations with the sports management in the past and Rayo was a team that was in my head. Also, I have a franjirrojo past. I always had in mind the option of returning and this was the perfect moment. The team is very well and I can contribute good things ", argued the attacker, who has fond memories:" Twelve years ago I was here and I know the philosophy of the club well. I have two good friends in the dressing room who have spoken wonders to me. It will be much easier to adapt " .
There are still traces of that very young battering ram, who has learned things along the way. And it is that, since Guerrero left the neighborhood, he has passed through the Albacete subsidiary, Sporting, Leganés and Olympiakos, with which he won a League and a Greek Cup, before signing for his current club, Nottingham Forest, of the Second English. "Both personally and soccer I have matured. There have been many experiences in First and Second, I left Spain, I played the Europa League and the Champions ... That has helped me to grow and learn things that I did not have. Now I want to translate it on the field ", said a forward with clear things:" The fans already know that they are a very important part of this club and I promise them that we will give everything to make them happy ".
Photos from as.com