Guardiola plugs Cancelo in: "It looks like number 10"
The Portuguese received a 'touch' from the Spanish for his complicated adaptation but has reversed the situation. In Champions he was the best citizen player in Mönchengladbach.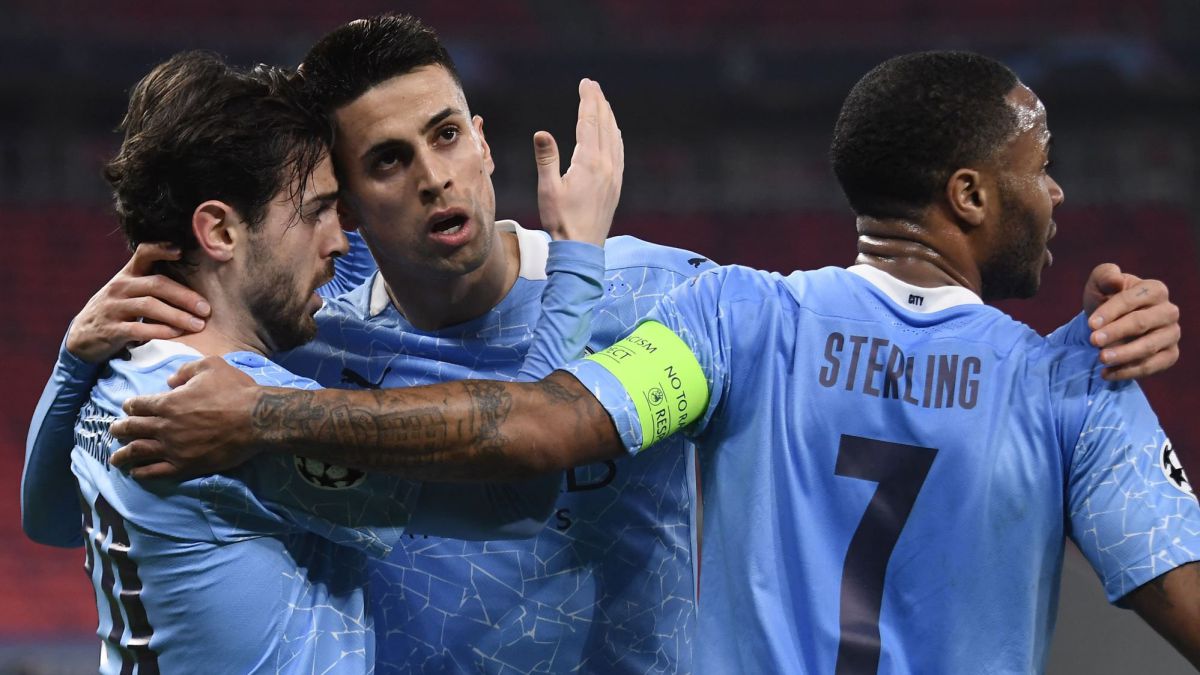 João Cancelo has managed to reverse the situation at Manchester City. Although he had the confidence of Pep Guardiola, he gave him a wake-up call: "It was somewhat confusing at first." A warning to wake up. The versatile winger accepted the challenge and did not lower his arms. He has gone from less to more in the citizen club.
Whether on the left side or on the right side, the former Valencia or Juventus footballer has left signs of his privileged physique until he exploded against Borussia Mönchengladbach in the first leg of the Champions League round of 16. A magnificent match that was filled with praise for the 26-year-old. "He was the protagonist of the game, 100%. We have already talked about his role in the team and how important the freedom he has to play is. He plays as a winger, but he is not limited to that. He ends up going to midfield. "Ferdinand explained after the match at BT Sport.
"Sometimes he even appears as number 10. It's crazy to watch him play. Cancelo also has mobility and speed. When City have possession of the ball, Cancello practically becomes a pivot. There are three in defense and he joins the midfield. It's crazy, "continued the former English international.
Cancelo did not go unnoticed in Mönchengladbach. He gave a phenomenal assist to Bernardo Silva in the first goal for City and his connection with his compatriot was decisive in the goal of Gabriel Jesús. That is why 'Man on the Match' was chosen at the conclusion of the match. Guardiola also had good words towards the great game that the Portuguese scored: "He is so intelligent that he brings us something special." The defender was signed in the summer of 2019 from Juventus in exchange for the Brazilian Danilo and 30 million euros (an operation with a total amount of € 65M). Ultimately, City have benefited from the trade.
Photos from as.com