Guardiola-Mourinho duel with different objectives
Manchester City are on a 15 game winning streak. Pep's last defeat occurred precisely against Tottenham.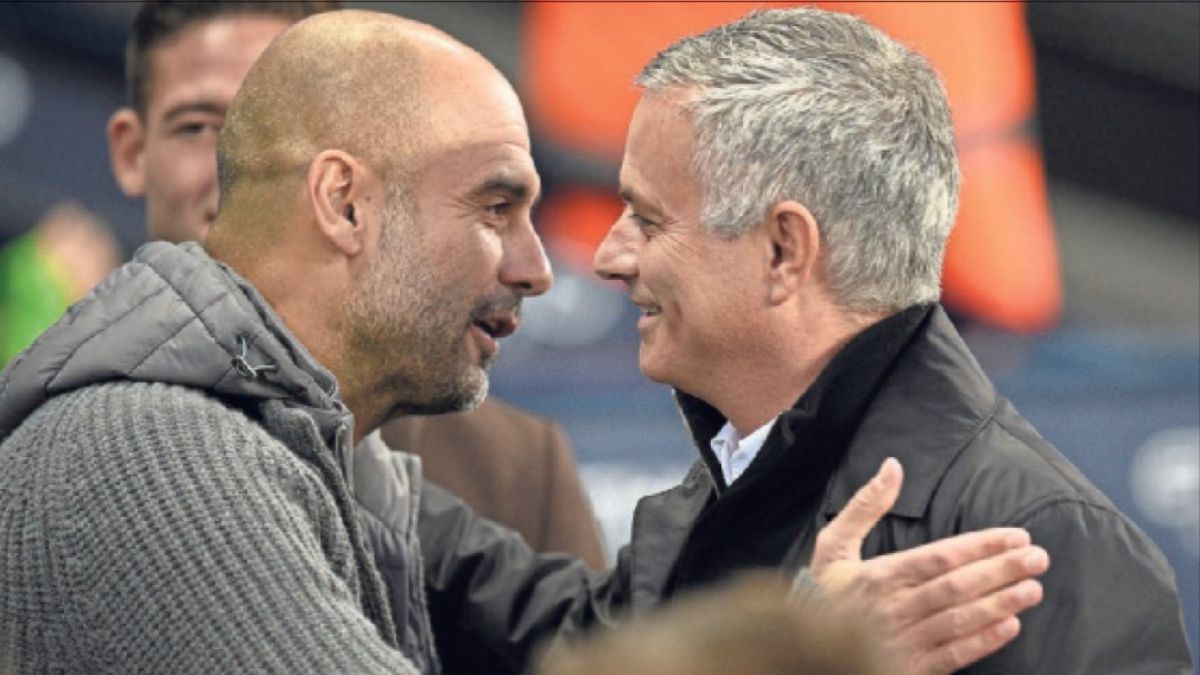 There is no better way to reach an important duel than with 15 consecutive victories. This is how Manchester City does it: with the longest consecutive winning streak in the Pep Guardiola era and with the award for best manager of the month under his arm. Also, of course, with the feeling that they have picked up a speed that can take them to the Premier League title (watch the game live on AS.com). The Citizens take 5 points of difference to the second classified - and they still have a game pending - and if we look at Tottenham, their rival today, the distance goes to 14 points. "Having 15 games without losing does not help us to start the game 2-0," Guardiola warns before going back to face Mourinho, again, very far from their first matches still in the 2000s: "Yes we have played against each other so many times it is because we have always had work and that is good ".
The showdown between Manchester City and Tottenham will be a League Cup final next April, but today it is a match between the leader and the eighth-ranked Premier. While some have the coach and, as if that were not enough, the best player of the month of January according to the competition itself (Ilkay Gündogan), others arrive at the Etihad Stadium with a victory in the last five games. The others are counted by losses and have been eliminated from the FA Cup by Everton. When Harry Kane has been absent, Mourinho's pulse has trembled ... because Bale, who missed the cup duel, does not count to mark the differences.
The Spurs were victorious in the first leg. "They were better than us," Guardiola acknowledged about that 2-0, Manchester City's last defeat this season, which dates from mid-November. Since then, invincible. Not even the loss of De Bruyne or Agüero has diminished the team, which has grabbed Gündogan, Foden or Ruben Dias to increase speed. A speed, so far, that its rivals cannot follow.

Photos from as.com