Guardiola invents a Messi
Foden continues to grow by leaps and bounds at the club of his life, Manchester City, recording nine goals this season, the last of them against Liverpool.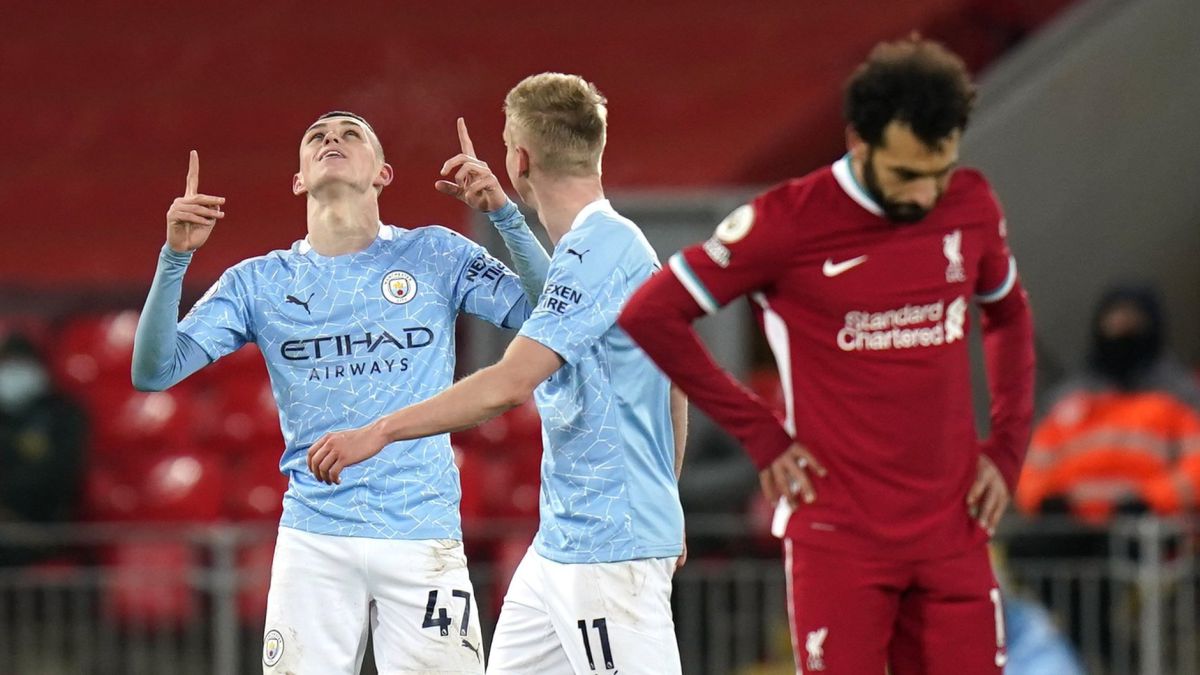 If you go down and download a few photos on Phil Foden's official profile on Instagram, you get to an image in which he appears with Kun Agüero on the touchline. It is appreciated that they are warming up and that it is a Champions League match. It's been so long since that photo that there are people in the stands. To title it, Foden wrote that it was a night he would never forget and appreciated all the comments that had reached him. That night in December 2016, Foden was 16 years and 193 days old - it was his first call-up for Manchester City, in a group stage game against Celtic, and he didn't even enter the field. He was only warming up for a good part of the second half. It was hardly a warning. It was not until almost a year later that, replacing Yaya Touré, he made his debut with the 'citizen' team. In both games, of course, the coach was Pep Guardiola.
The relationship between the Catalan coach and one of the greatest English talents to emerge in recent years has been under scrutiny from day one. Could Guardiola give him all the necessary minutes in a squad so full of stars and always demanded in all competitions? The answer was given again and again in all the press conferences: "I want Foden training with us, he is not going to give up." Little by little opportunities were emerging. During the 2017/18 season, Foden appeared in just five Premier League games (43 minutes), as well as a few loose moments in the cups. But Guardiola gave him details: he entered injury time in a League Cup final, at Wembley, against Arsenal. To advise that he was there.
The following year, in 2018/19, he gained prominence, but not as fast as the fans, eager to see him, requested. Only 327 minutes in a league - more than 1,000 among all competitions, yes - where he did not start until April 2019, less than two years ago. While Foden was exhibiting himself in matches with the national team, at City he entered slowly and with good lyrics, like the day he started against Tottenham in a decisive 1-0 victory to win the 2019 Premier. In that game, another signal, he was the author of the only goal.
Phil Foden's explosion at Manchester City has been seen for more than five years. All those who spend hours in the club's sports city know that Foden would reach the first team. Everyone knows that Guardiola is dazzled by his football. Everyone knows that despite having shared a team with Sancho or Brahim Díaz, the golden generation, the one who was going to be more than protected by the 'citizens' was going to be him. Everyone imagined a future in which, without David Silva, who would replace the canary would be Foden. But the real irruption did not happen until 2019/20 ... and after the confinement, when with five league goals he won a well-deserved starter in the tie against Real Madrid.
Guardiola plays with his versatility
It has been precisely in the first year without Silva that Foden has fully entered a select group of essential footballers in Guardiola's Manchester City. But he has not done it between the lines, like that of Arguineguín, as everyone believed it would happen, but heeled a band, taking advantage of his tusk and using the ease he has to see the goal in each game. From there he destroyed Liverpool despite having started as a false nine, a position in which Guardiola also put Messi on important occasions such as that 2-6 against Madrid at the Bernabéu. Of course, Foden in the second half went to the right and the World Cup was armed, with an assist to Gündogan and a solo goal that will be remembered over the years, destroying Alisson's goal with a missile.
It was the first victory at Anfield since 2003, the year Foden hadn't started school yet: "City fans have a boy who has left the academy, who loves the club, who grew up supporting us, who was a ball boy and who is now a top player. Foden is a delight ", admitted Guardiola in a press conference, after 14 consecutive victories. Foden is already a reality in Manchester City and it will be, very soon, in the English team. At 20 years of age, the question is no longer whether the next Eurocup will be played as a midfielder or as a winger, what seems difficult to answer is who will be his companions.
Photos from as.com