The two-time 125cc champion in 1985 and 1987 died this Tuesday from COVID-19 at the Maggiore Carlo Alberto Pizzardi specialized center in Bologna.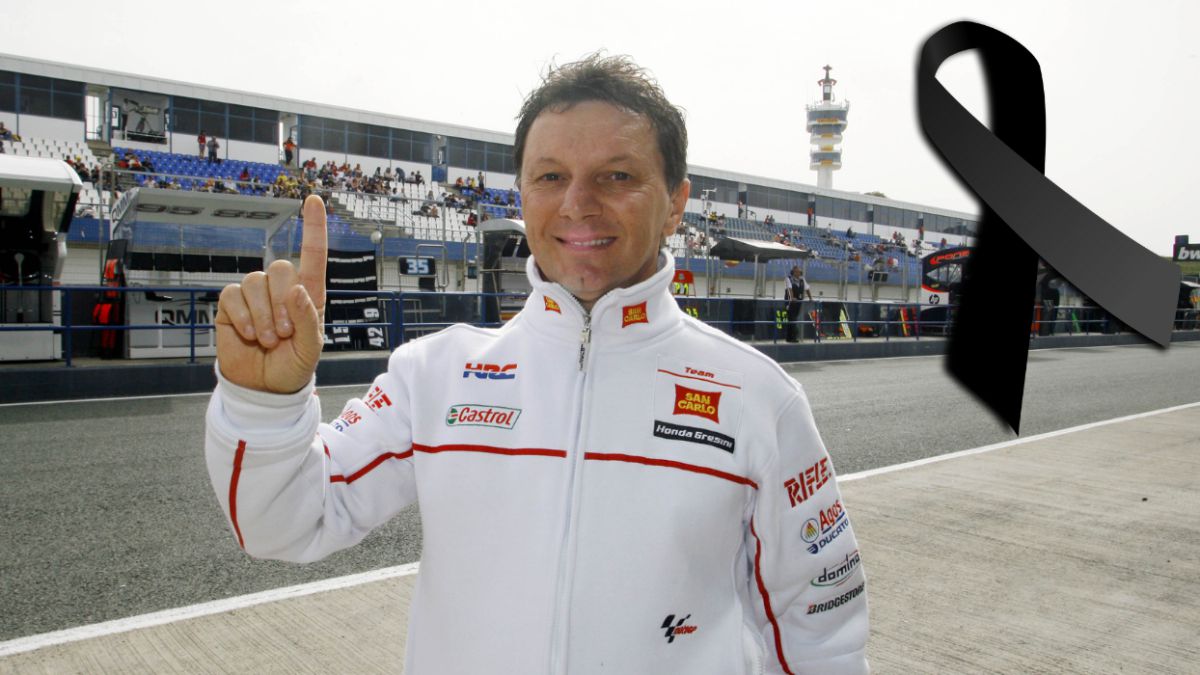 Fausto Gresini, two-time 125cc champion in 1985 and 1987, died this Tuesday from COVID-19 after more than 50 days fighting this virus in the ICU (Intensive Care Unit) of the Maggiore Carlo Alberto Pizzardi hospital (Bologna, Italy).
"The news that we never wanted to give you and that we are forced to write. After practically two months of fighting COVID-19, Fausto Gresini sadly leaves us at only 60 years old. All of Gresini Racing joins his family in feeling , his wife Nadia and their children Lorenzo, Luca, Alice and Agnese, and the countless people who have had the opportunity to meet and appreciate him ", reads the statement provided by Gresini Racing with the title 'Ciao Fausto'.
Gresini tested positive for COVID-19 before Christmas
Gresini, who in mid-December confirmed the continuity of his training in the MotoGP World Championship until 2026 as well as from next year they will once again be an independent team for all purposes, tested positive in coronavirus days before Christmas Eve.
After a brief period of isolation at his residence, the Italian was admitted to the Santa Maria della Scaletta hospital (Imola, Italy) on December 27 after experiencing a notable deterioration in his physical condition. A significant decrease in blood oxygen saturation levels that forced, days later, to transfer him to the specialized center in the Emilia-Romagna region, where he was induced to a pharmacological coma and received endotracheal intubation.
Born in Imola 60 years ago, Fausto Gresini began his sports career at just 17 years old on the back of a Minarelli 50, although his 125cc debut did not take place until five years later with the MBA team. A season and a half full of ups and downs where Fausto never finished finding the consistency that he found in Garelli, a team with which he achieved 21 victories, 15 second places and 11 third places in 114 races, although above all the 10 victories he won stand out. in the 1987 season. A milestone that is still in force today in the small category of the World Cup.Gresini won 10 races in the 125cc category in 1987 with Garelli
After hanging up his helmet and gloves, Gresini founded his own team, Gresini Racing, three years later, a squad that in 2010 elevated Toni Elías to the Moto2 Olympiad and in 2018 to the Moto3 altars to Jorge Martín, while in the queen class he was on the verge of success on two occasions with Sete Gibernau (2003 and 2004). Rest in peace.
Photos from as.com