A sublime first part of the rojiblancos, with stellar Machís and Kenedy, was worth them to take a 2-0 to Naples. Yangel Herrera and Kenedy signed another historic night.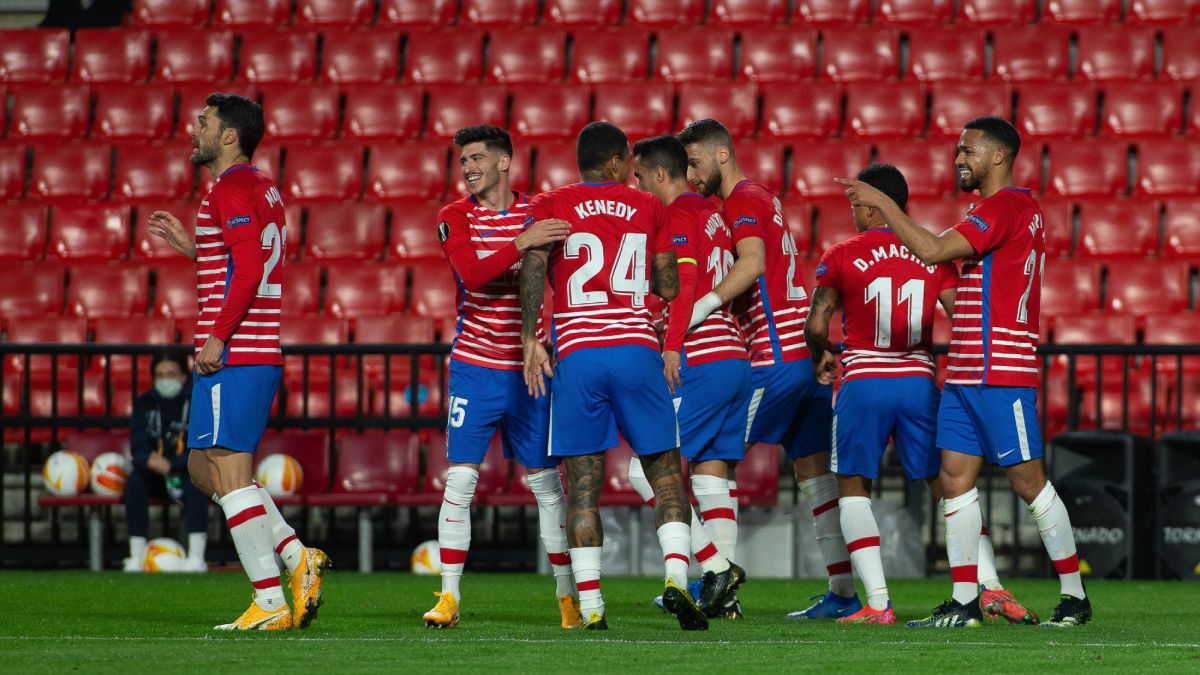 Granada keeps dreaming. The faith of your team is irreducible. Through thick and thin, Diego Martínez has built a very solid team, with a huge heart and for whom there are no impossibilities. Napoli already know how the rojiblancos spend them and how much you have to sweat to send them to the canvas.
The exhibition of Kenedy and Machís in the first half was rewarded by goals from Yangel Herrera and Kenedy himself. A 2-0 to which Gattuso's men found no answers and that brings the desired pass to the second round. This Granada never tires of making history.
His staging in the match was perfect. Without fissures. Holding Insigne well, sending in the medullary the sound that Montoro marked and with Machís and Kenedy unleashed. The Brazilian has been in star mode for weeks and showing off his left foot, with which he drew a stupendous thread that Yangel Herrera, always on the lookout to burst into the area by surprise, headed the net.
The 1-0 was the confirmation that inexperience is not enough to intimidate Granada. A rookie in these struggles but confident and courageous even against a prestigious rival and with great weight in Europe, Diego Martínez's team continued to show Gattuso and his pupils virtues. One of those that make a difference is the speed and momentum of Machís. Two minutes after the first goal, the winger made it 2-0, being decisive on both sides of the pitch. He first caused the loss of Politano and then he sped across the field to assist Kenedy. The '24' turned the effort of his best partner into gold and with an unappealable left foot he ended up setting off the alarms on the Neapolitan bench.
Gattuso punished Politano at half-time and admitted Zielinski. His was the first warning from Napoli in the second half. But Granada did not let the visiting game flow and was only in trouble from a set piece in a shot that Rrahmani, free of mark, sent out. Diego sacrificed his daggers, Machís and Kenedy, and gained legs with Puertas and Soro. Minutes later he propped up the center of the field with Eteki, who gave the relief to Gonalons, completely exhausted.
Naples pressed at the end, but did not find a way to harm a Granada that wasted solidity and skill. The umpteenth feat of Diego Martínez and his footballers is half done. Well on track. There are 90 minutes remaining that are presumed to be tough and demanding in Naples. But this team has plenty of faith and arguments to believe. The dream continues ...
Photos from as.com