Girona has already equaled 16 points outside of last year
It is the sixth best Second away team after achieving four victories and four draws in 13 games. They are surpassed by Mallorca, Almería, Espanyol, Málaga and Mirandés.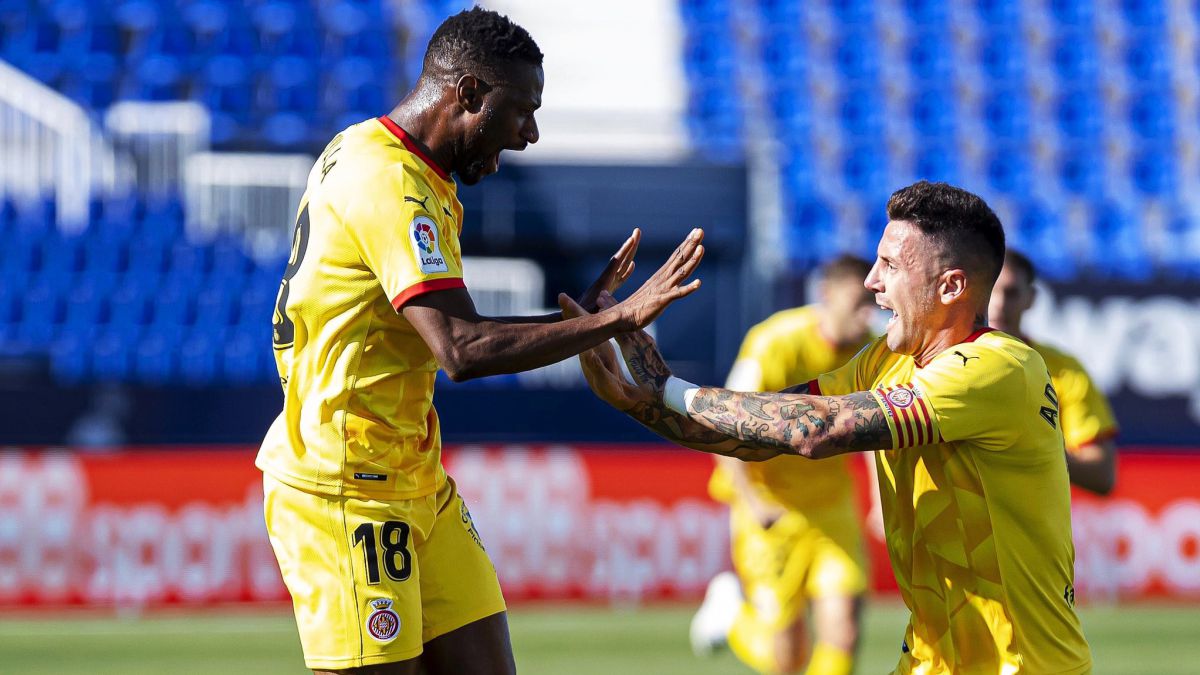 In Girona they don't want to think about anything other than finishing the season in playoff positions. The dressing room, after the draw against Mirandés (3-3), ended the streak of two losses in a row and, in addition, after equaling 3-1 in the last ten minutes of the game, it has been shown that he is alive. It is true that with what has been done to date, they do not reach the top six finishers (they are seven points from the playoff), but there is confidence and Francisco is clear that there is much room for improvement. In addition, there is a fact that reinforces them because at home the team is complying: they have already matched the 16 points they signed last season away from Montilivi.
While a year ago 16 points were added in 21 games (three wins, seven draws and 11 losses), this season this figure has already been reached after only 13 games. This allows the Girona bloc to be optimistic because the balance to date outside has been four victories (one more than a season ago), four draws and five defeats. It can be considered that they are good numbers because Girona is the sixth best team in Segunda at home. They are only surpassed by Mallorca (28), Almería (22), Espanyol (21), Málaga (20) and Mirandés (19) .
Girona have 17 games left to finish the League and while eight of them will be away, nine will face them in Montilivi. A priori something favorable, but if the numbers are considered positive, at home they should improve. And the reason is none other than that they have added 18 points out of 36 possible. Just half and hence it is the worst team, along with Mirandés, of the top 12. Making Montilivi a stronghold to gain strength in the fight for the playoff is crucial and this Sunday, against Castellón, they will have a good opportunity to lay the first stone.
Photos from as.com