Girona dries up: they haven't scored in 48% of their league games
The rojiblanco team, of the 23 games it has played, has remained 11 without scoring. He only has 17 goals and in this 2021 he needs to finish nine times on goal to score.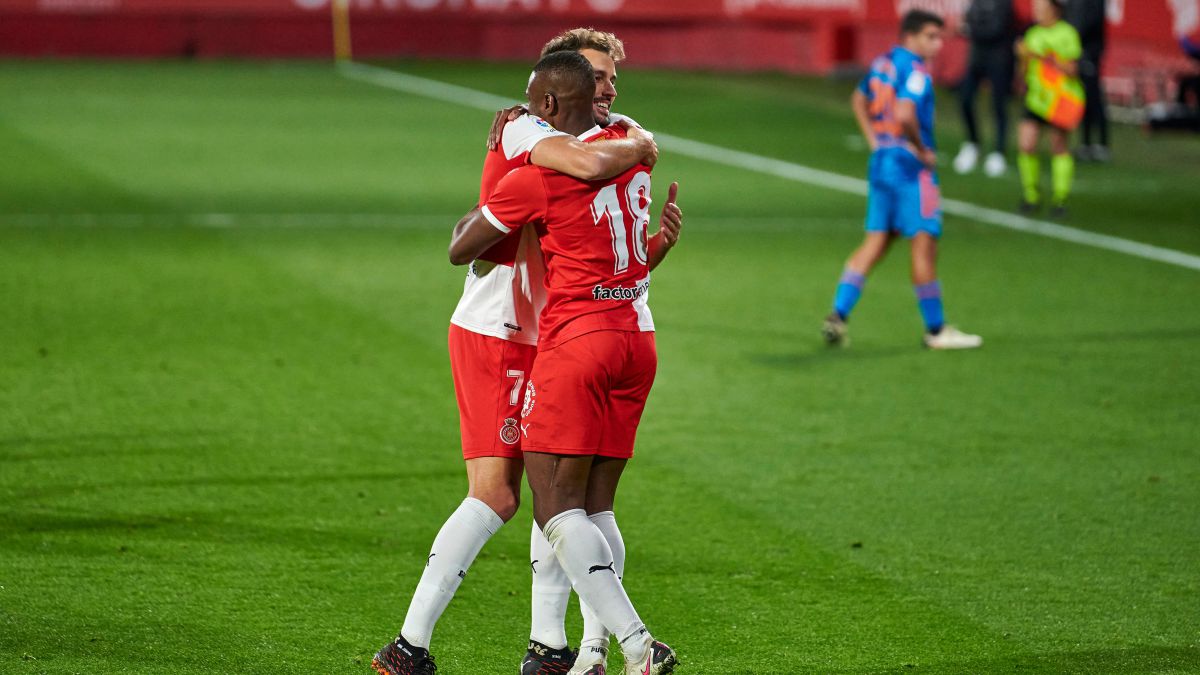 In Girona they have a problem with the goal. It is surprising that a team in which, for example, players like Mamadou Sylla, Samu Saiz and Cristhian Stuani have only 17 goals in the league, but it is reality and Francisco does not hide that they need to improve their scoring records. It is the only way that will lead them to play the playoff. The Girona team are the third-lowest scoring team in the Second Division and are worrying.
These 17 goals are far from the previous seasons because without going any further last year, after the same 23 games, the rojiblanco team had celebrated 31 goals (14 more). With the market already closed, Francisco is aware that the current players will be the ones who will have to take a step forward and it is expected that Stuani will recover his scoring nose (he only has two goals) and second-line footballers such as Samu Saiz and Aday improve their records. At the moment, a little hit is taking its toll on a Girona that glimpses the playoff positions at four points and that is that, of the 23 league duels, it has remained unmarked in 11 (48 percent). And the problem does not have to do with the creation of chances because Girona is the tenth team that fires the most shots (185) but has to do with success.
Already immersed in the second round of the competition, Francisco is influencing, and a lot, in the punch. To cut points from the playoff teams it is vital to win games and for this you need goals. So far in 2021 (four league games), the data are not being entirely encouraging because they have only signed two goals and for this they have finished off 18 times on goal. That is, they need to shoot nine times to score a goal. And so it is very complicated. Touch improve.
Photos from as.com