Girona: 20 professionals and opportunities for young people
The winter market ended with three casualties (Suárez, Muric and Ramalho) and only the signing of Ortolá. Francisco, to reinforce his commitment to the subsidiary: Arnau, Kebe, Terrats and Pau Víctor.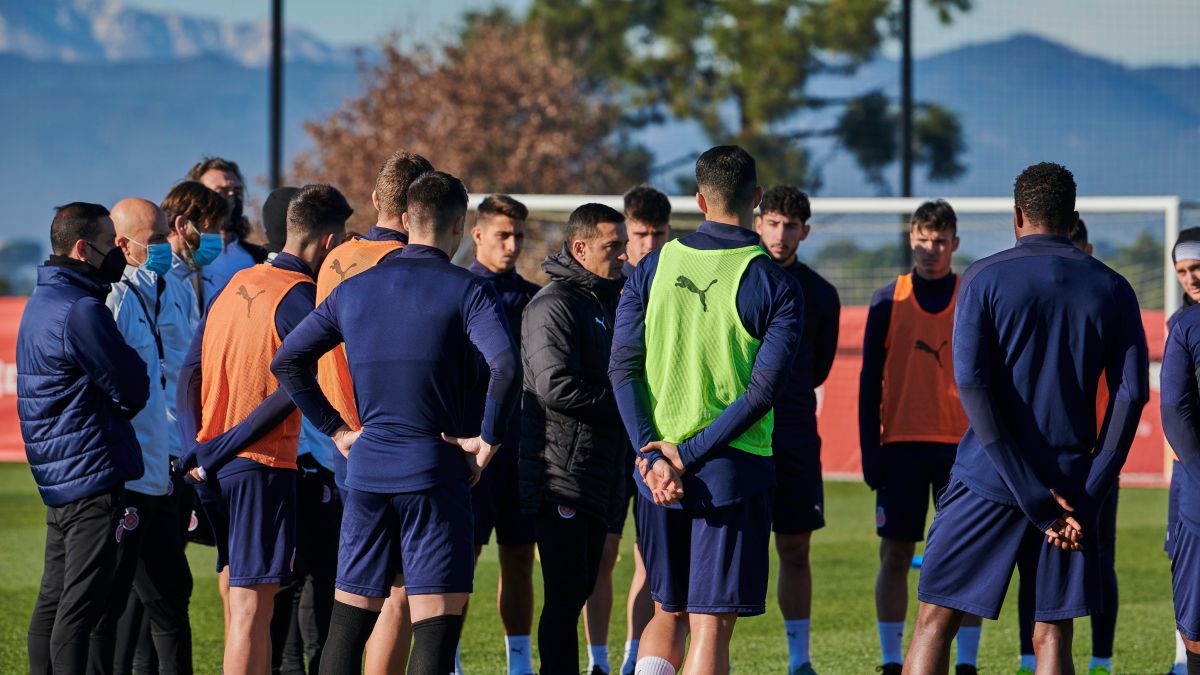 Girona's winter market ended with a balance of three casualties (Suárez, Muric and Ramalho) and only one discharge (Ortolá). The low salary margin has made a dent when making decisions and Francisco has seen how he has lost an important asset such as Ramalho, who set course for Osasuna on loan, but with the arrival of Ortolá he wins in competition in goal. To face the second round and try to reach the goal of the playoff, the coach will have 20 players with a first-team record and if something can be clearly extracted from this winter market, it is that the players from the subsidiary will continue to have opportunities.
Francisco will have little room for maneuver when it comes to professional players, but the team's players have already shown that they can be important in the Second Division. Players like Ibrahima Kebe, Ramón Terrats and Pau Víctor, who are in the dynamics of the first team, will settle down even more and it will be necessary to be very attentive to Arnau. His versatility, he can act as a central and left-handed side, has served to convince Francisco and will be the 'new' Ramalho. As for the transfer of the Basque defender to Osasuna, it was surprising because despite not being the undisputed starter this season, he was that player number 12 so necessary in a squad. In addition, he is one of the footballers who have worn the Girona jersey the most (190) and was part of the group of captains. Now, without Ramalho, Francisco could have a problem in the axis of the rear because, with a professional record, he only has three centrals: Bernardo, Santi Bueno and Juanpe. The latter is still in the process of recovering from his injury and his response this year is unknown because he has only been able to play one league game.
On the other hand, another of the positive aspects left by the market is that Mamadou Sylla was retained. No club reached the economic amount that Girona requested and Francisco will enjoy it. In addition, the coach has always commented that his best winter 'signings' are in the squad and those players who have not had a good first round will be able to claim. Stuani is a great example. Many are expected to show their level again, step forward and be vital in a Girona that will try to fight for the playoff.
Photos from as.com