Ganna power display to debut at Ineos in 2021
The Italian left his teammates on the run with a tremendous attack and then kept his gap with the peloton. Wellens maintains the leadership of the Star of Besseges.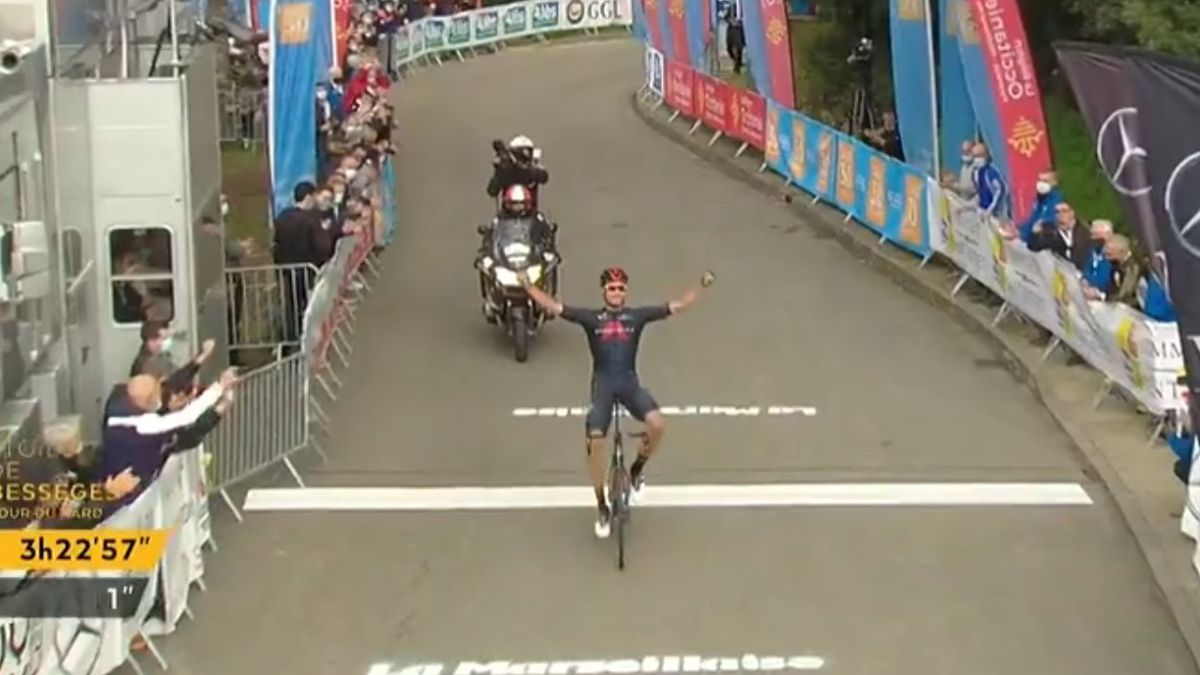 First victory of 2021 for Ineos thanks to one of the most powerful rollers in the world peloton. Filippo Ganna, world champion against the clock, gave a real exhibition in the fourth stage of the Star of Besseges, in which it was a delight to see him roll alone in the last eight kilometers, although the Italian was already part of a previous escape .
However, none of his companions on the break, including level cyclists such as Alberto Bettiol or Pierre Latour, was able to keep up with his pace. His way of leaving was not an explosive attack, but sitting down and when it was his turn to take over, he gave an enormous power to his bike. His rivals tried to follow his wheel, but it was impossible to weld himself to the rhythm of the Ineos cyclist, who was also able to keep the pulse of the peloton despite a final climb that he solved without problems.
The eleventh triumph of his career (second in line with nine victories in time), which at 24 years old already marks him as one of the rising stars of the world peloton after the huge 2020 Giro that he completed, with four stage victories. A fundamental piece of an Ineos that aspires in 2021 to recover the most powerful team throne on the scene. For the moment, this Sunday concludes the Star of Besseges with a time in which Ganna starts again as the favorite.
Photos from as.com