Gamoniteiro, Villuercas ... the unprecedented peaks that La Vuelta 2021 points to
This Thursday the 11th the route is presented in Burgos (12:00, Teledeporte), a route in which several surprises are expected.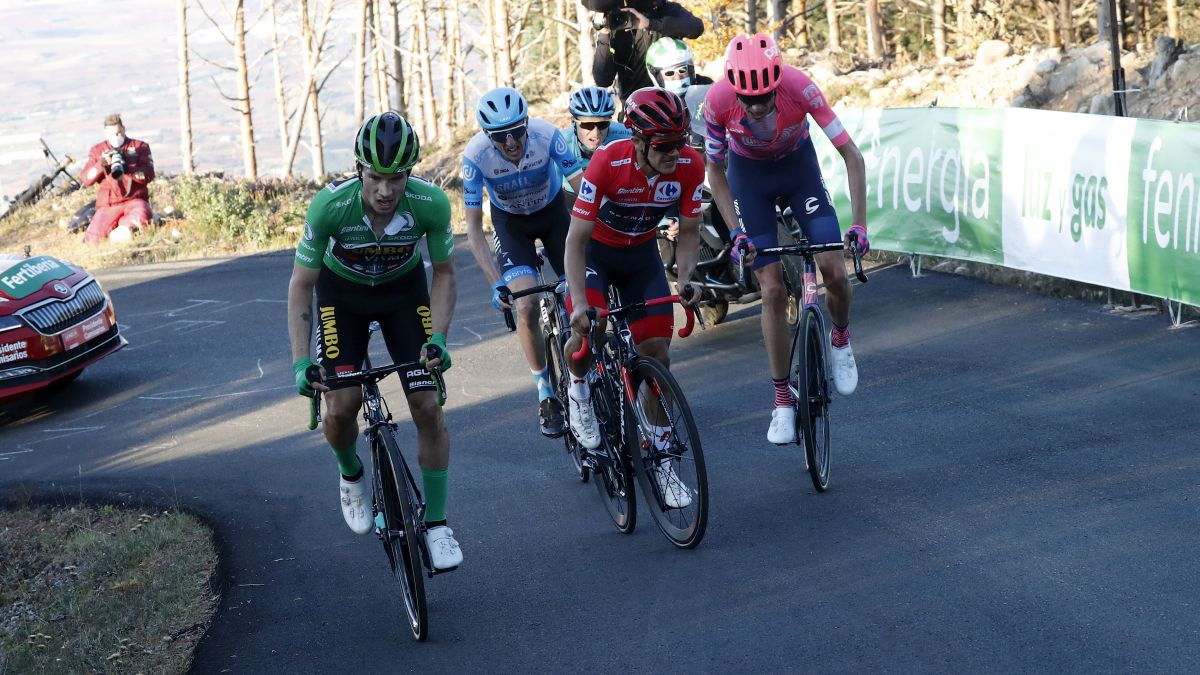 This Thursday, Burgos will experience (12:00, Teledeporte) the presentation of the route of La Vuelta 2021, a route from which details are being filtered. Some of the most striking are those related to the mountain stages, which, as AS announced, several surprises are expected, since the route has eight high finishes (plus another one in a short and explosive climb), of which four are not have risen in professional cycling.
Of these, the one that has sounded loudest is the Gamoniteiro, an expected Asturian port in high demand in recent editions that will finally be able to receive the alternative in 2021, according to local media. In its ascent through Pola de Lena, it is about 15 km with an average close to 10%, which, without having monstrous ramps, does remain with high percentages in almost the entire ascent. A 'discovery' of La Vuelta with a vocation, at least, to aspire to become a key point of this edition and a resource of the race as it passes through Asturias. Pico Villuercas, in Guadalupe (Cáceres), also has many possibilities, which would mean a return to Extremadura from the race in style, since it has never had a high end in the historical steps of the race. It is an ascent of about 16 km whose average slope is around 6%. The asphalt arrangements and the organization's intention to go through Extremadura's highways have made it present in all pools.
As for the rest of the news, another of the unpublished high end points to the Alicante mountains, a province in which the organization has found several high end finishes in the editions of the new century. It also points to developments in Andalusia, although the intention is that not all mountain stages end up, or Galicia.
Of the Galician stages, the finals have already been revealed in Santiago (with a final chrono), in Monforte de Lemos and Mos, although there is great expectation to see which tracks are set up for the race. At the moment, it is not ruled out that in Galician lands a novel high finish could also be experienced, as has been a tradition of the race in recent weekends.
Photos from as.com