Fran Sol punishes a thick Ray
Tenerife's top scorer gave him the three points in a strategy play and ended with the curse of Vallecas. The franjirrojos, uncomfortable throughout the game, finished with one less.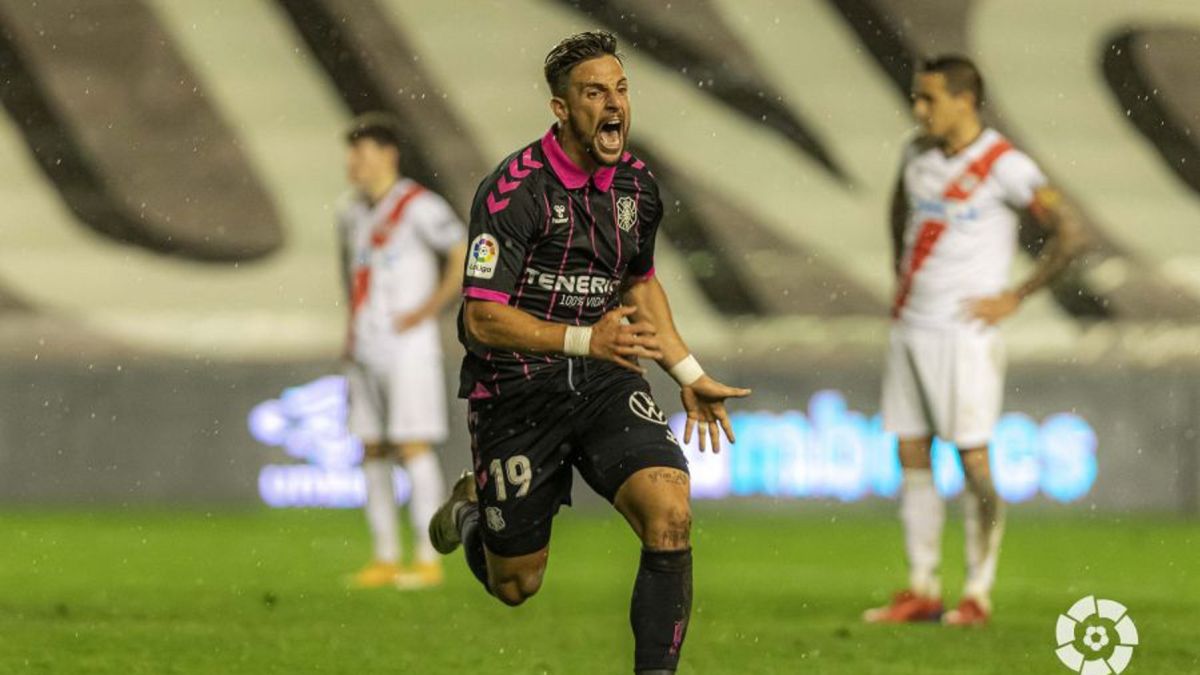 Fran Sol broke the curse of Vallecas, until now a kryptonite for Tenerife and a talisman for Rayo. The insulares turned need into ambition and made the locals feel uncomfortable for almost the entire match. It was not the afternoon of the Madrid citizens, who were thick and ended up with one less due to the expulsion of Catena in 94 '- neither he nor Trejo will be in Cartagonova. There was no trace of the spirit of Cornellà, something that benefited the visitors, who move away from the relegation places. Sun lit the way.
Tenerife was in a hurry and uncorked the game at the minute, with a ball hung by Nono that Luca repelled - the great novelty of the eleven rayista - before Apeh could hook him. The franjirroja replica was not long in coming, in Andrés' boots, although Dani Hernández suffocated it in two stages. The plans of both contestants were clear: Iraola's men moved the ball - what they could because of the poor state of the field -; while those of Ramis were betting on theft, speed and strategy. Precisely, after a lateral foul, the ball fell to Sipcic inside the area, who controlled it and ended up sending it too high.
The locals began to feel uncomfortable and Tenerife was a continuous stone in the shoe. Vada threw a corner kick and Moore caught it with a volley from the edge that went wide. The visitors, spurred on by necessity, barely gave a respite to the Vallecano goalkeeper, attentive to thwart an aerial ball and a heads up with Nono.
Of course, the heart rate dropped as the doctors appeared, first from a blow to Álvaro's face and then from Folch's. They only went up, already in the final stretch of the first half, with a poisoned center from Trejo that did not find a finisher and a spark of quality from the García -with a pipe from Álvaro to send it to Fran-, which the visiting goal sent to a corner.
Andrés hit the target in the second half with a shot that ended up invalidated by the Sevillian's hand. Neither could Catena catch a loose ball in the area, but green shoots were germinating in the Rayo. Those first minutes were more promising than anything seen so far. Montiel launched a missile from outside the area that Dani Hernández barely cleared and just a few moments later, when Tenerife was suffering the most, he took the lead in a strategy play cooked up by two former members of the Strip. Nono bounced a corner kick and Fran Sol, who was entering the race, shot Luca from the penalty spot.
Already in the final stretch, Bermejo tried to sentence and Catena, to tie, but Dani Hernández blocked his head. There was still time to continue this series of catastrophic misfortunes. Catena was sent off (VAR by means of) for kicking Carlos Ruiz in a jump and only the crossbar prevented Bermejo's 0-2. Tenerife breathes and Rayo sighs after falling for the third time - the second in a row - in Vallecas this year, thus appeasing their desire for direct promotion ... 444 444

Photos from as.com