Fifth injury for Madrid: Thompkins sprain
The power forward is injured against San Pablo Burgos and joins Llull, Rudy, Taylor and Randolph in the infirmary. The scope is pending assessment.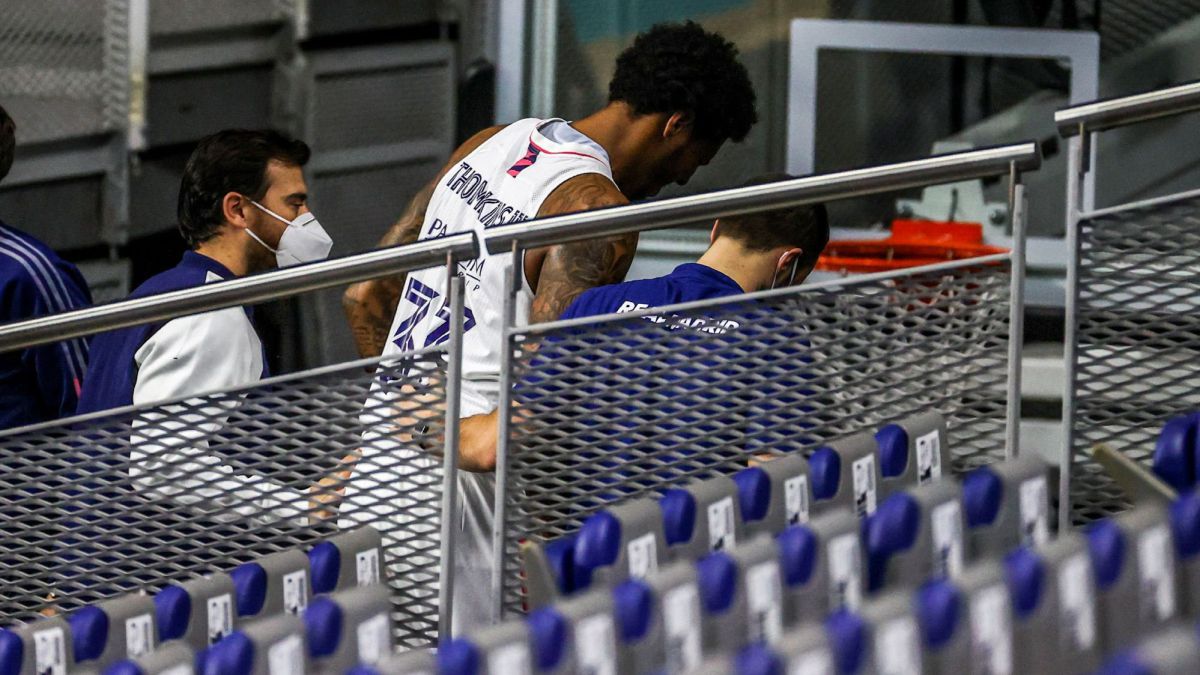 The American power forward for Real Madrid Trey Thompkins, who had to retire in pain in the third quarter of the game against Hereda San Pablo Burgos, suffers a sprained right ankle, according to coach Pablo Laso, the fifth injured man to suffer currently white template
"What about Trey seems to be a sprain, we must value it, I hope it is nothing more, and turn the page and think about the future commitment," Laso explained after the meeting. "It is true that this year we are having bad luck," he added.
Thompkins joins Sergio Llull, who will be out for several weeks after undergoing arthroscopy in his right knee on Thursday, Rudy Fernández with a lumbar injury, the Swede Jeff Taylor with an injury to his calf, and the American With a Slovenian passport Anthony Randolph, who ruptured his Achilles tendon in December, a loss that led to the hiring of American center Alex Tyus.
Photos from as.com