Ferguson's Wonder Boy Downfall: "I stole Rooney's boots to go to restaurants"
Ravel Morrison was one of United's biggest promises who made Ferguson debut. He is now teamless after going through up to 11 teams around the world.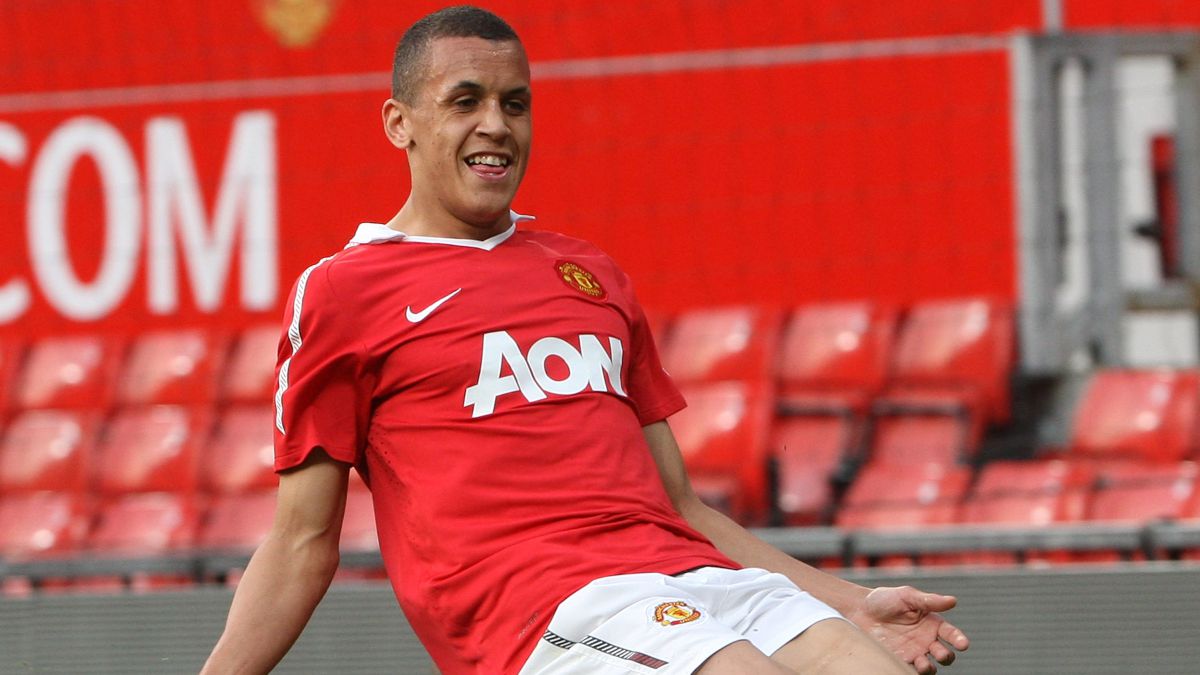 Ravel Morrison is the story of another early talent who never delivered what was expected. Now 28, he is without a team after having played in the Netherlands as his last stop, at Den Haag. But Morrison became Alex Ferguson's wunderkind at United. The Scottish coach even said of him that he had never seen such talent when he was only 14 years old and played in the United youth teams. The Scottish coach followed him closely and made him debut. He played three games with the first team before going to West Ham and starting a string of assignments for England, until he was cut off in 2015. Then he was recruited free by Lazio, where he also did not curdle and returned to roam England, Mexico, Sweden and, finally, Holland. You are now without equipment.
International in all the lower categories, back in 2009 Morrison was the child prodigy that was coming. Later, he preferred to play for Jamaica's senior team, but his career did not finish straightening after several difficult episodes at United. One of them has just related, that it cost him to be expelled from the English club's training sessions. He has done it with Rio Ferdinand, his partner then, in a chat on YouTube. Morrison was expelled after being caught after stealing Ferdinand's own and Rooney's boots, which he later traded in to make some money. "Do you remember when I got kicked out of the locker room for stealing your boots?" Morrison asked Ferdinand, who nodded. It was the beginning of his end at United.
"My salary was that of a youth footballer, I was still a child. By selling one pair of boots I could earn 250 pounds, if there were two pairs it would be 500. So I could take my family to a Chinese restaurant or something similar. Ferdinand had 30 pairs of boots. I did not want to do any harm to anyone, but when I saw that he and Rooney were given twenty or thirty pairs at a time, I thought that taking one to put some food on the table in my house would not be a problem, "he explains now. Nine years after that, Ferdinand invited the boy to his podcast and his tears fell from his emotions. "He was a good boy, but his past defeated him", is the message that Ferguson has sent to Ferdinand about Morrison, that he still remembers well and regrets that he did not get where he planned. Even the coach remembers how Morrison came to thank him in his office after making his debut in 2010 at the age of 17. "He had a good heart, but was defeated by his past and his origins, "Ferguson commented to Ferdinand before the talk." One day Alex took me and Rooney and pointed at Morrison, he told us that this young man is better than you two or Giggs with his age ", explains Ferdinand to a moved Morrison.
However, it was difficult for him to maintain discipline and, despite being one of the most promising players in United history, he has not raised his head. In Holland it has been four months and before, only one year in the Mexican Atlas. Now Ferdinand tries to give him a hand. "It would change 90% of my life if I could go back to that moment of my United debut," explains Morrison.
Photos from as.com