February's 'mini revolution'
Vicente Moreno has always done rotations, forced or not, after defeats. It is expected to shake a team that has had continuity for three days.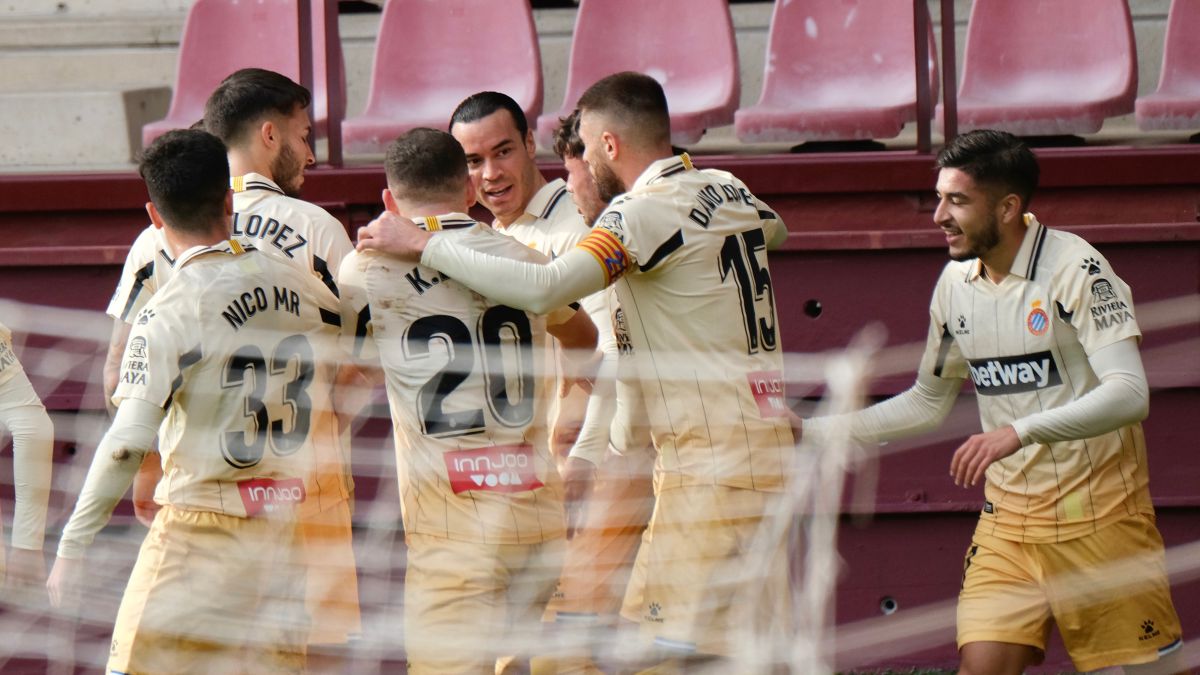 Espanyol will visit Anxo Carro on Monday with more urgencies than ever this season. There is still a lot of cloth to cut, but after two unexpected defeats in Girona and against Rayo Vallecano, to endure three games in a row without winning and see how Almería and the rest of the pursuers reduce distances would be a serious blow to the morale of a team required to rise this season directly. "There is no plan B", snapped Josep Maria Duran, CEO, at the last Shareholders' Meeting.
In this context, Vicente Moreno is given to revolutionize the lineups after the defeat. At least, this has happened in most of them. Some changes came out of obligation and others naturally, depending on the context of the game and other circumstances, as the coach himself acknowledges in his usual press conferences. As a curiosity, the only meeting in which he barely rotated was the week before. Fernando Calero, who played for the suspended David López, was the only novelty, but the fate of the match was just as surprising as it was negative.
Espanyol's first defeat, like the last, was against Rayo Vallecano. In the next match played against Mirandés, Moreno made up to four changes. Óscar Gil replaced Miguelón, Adrià Pedrosa did the same with Dídac Vilà while Adrián Embarba and Óscar Melendo gave air in attack to Matías Vargas and Javi Puado. Espanyol changed the face and won. After losing to Girona (1-2), the team repeated their defeat against Leganés: Moreno made three new faces, but his plan did not work. Pedrosa, Puado and Mérida trained for Dídac, Vargas and Melendo.
On the following day, against Zaragoza, the coach again changed four players at one stroke and this time the perico team took all three points. Óscar Gil, protagonist in both areas, Lluís López, Melendo and Wu Lei started. Finally, against Castellón after losing in Las Palmas, the Valencian coach also included Miguelón, Nico Melamed and Calero in the team.
Sanctioned Darder, a forced change, and with David López back, Vicente Moreno will start February with a mini revolution to change the sign of Espanyol in the last matches.
Photos from as.com