Fali: "We have to go back to being the team from the first round"
Cádiz is going through a bad losing streak and Fali is clear that reversing the situation involves regaining defensive strength, running and keeping the door to zero.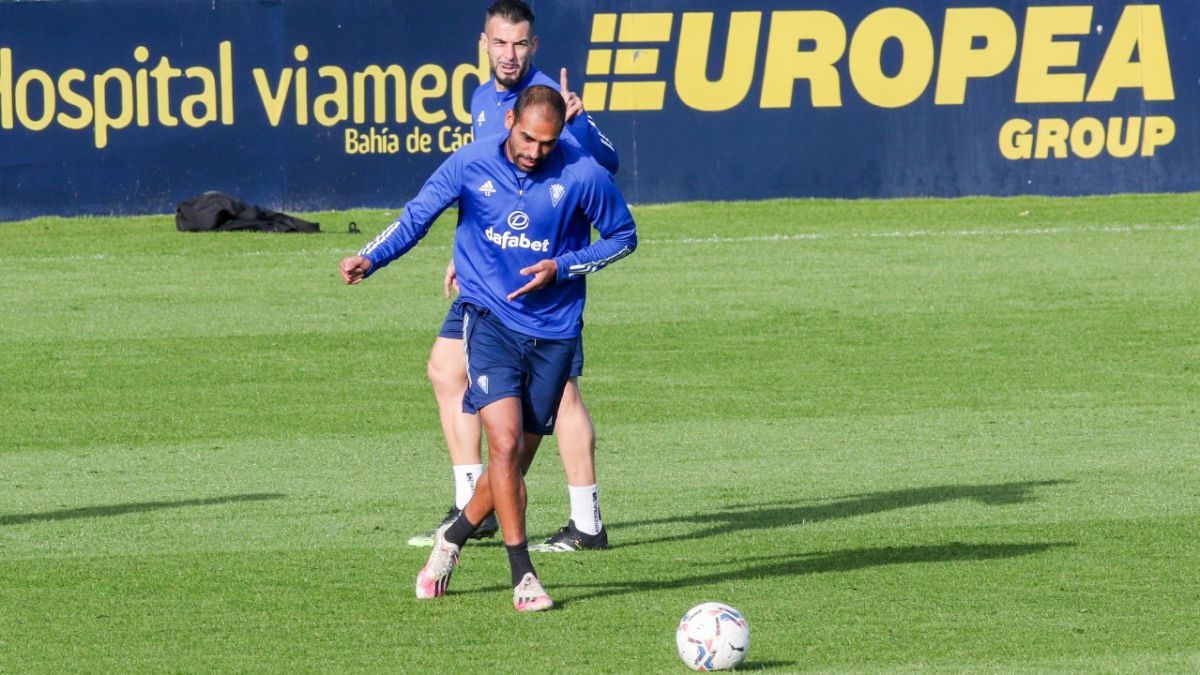 The team has lost their weapons. "We start from being very strong in defense. Keeping the door to zero gives us life because in any play we can score a goal and we are lacking that defensive intensity to be able to arrive alive until the last minute. We know that in any action we can score a goal. goal and we cannot allow ourselves to reach the end of the game without the option to score. "
Trust in Álvaro Cervera. "We are with the coach to a thousand per thousand, he has taken us to the First Division and have 24 points in the first round. We are going through a bad streak, but we believe in the coach 100% as he trusts us. We all saved this together. We know it could happen, but it shouldn't happen. We have all looked at each other and this cannot happen. We are defending a club and a shield and we are risking our lives in the First Division, where we all want to stay. Cádiz has to be there. or yes next year in First Division. For that we have to defend much better and be the team in the first round ".
Mood of the staff. "The group is screwed. We cannot be happy after these lost matches and how we lost. When I lose I go home very fucked up, I can't sleep. I think the same thing happens to the team, and even more so after these hard defeats that we have conceded. We cannot think about the past because it is wasting time, we cannot fix that. What remains for us is to keep running and working to get the three points from Barcelona. Although it is complicated, we have to be the heavy team, who ran, who defended, who had a clean sheet, it was very difficult to score a goal and, from there, reach the end of the games with the option of scoring. That has to be the idea to recover. "
I am working to reverse the situation. "We work all week with the idea of keeping the door to zero and the minute 28 arrives and you go 0-3. It blows me away. We have all come to the conclusion that this must be changed, Cádiz has to stay in the First Division , we have to regain the sensations. We have to train twice as hard and well and reach the matches concentrated at 120% and from there grow. If we are the team from the first round we have many options to hurt all the teams ".
Do not lower your arms. "Even if they score us a goal or two we have to keep going, they don't have to get us, but if by chance they do, the team can't lower their arms. We are defending a shield, a city ... and we train all week just to get there. 90-minute match. You have to give your best and when you can't anymore ask for the change. We have to give everything, respecting our teammates, who all want to play and be in the eleven, so those of us who are lucky have to give the double even if they score us a goal. Football changes from one play to another ".
Different positions. "As long as I can help the team, I don't care where to play. Without my team I am nobody. I depend on my teammates to be in the First Division. It is a collective sport and I will do my best to get the three points anywhere. The footballer wants to play. always. "
Learn from defeats. "Against Athletic we were three less marches and it is erased. We do not have to give more importance to the past. When we have won we have enjoyed two days and we have continued working. You have to learn from the defeats, but now is when we have to be closer together . We must erase it because it does not help us, only learn, but not give it more importance. We have to tighten all as a team ".

Photos from as.com