Euskaltel celebrates its return to La Vuelta: "I think we will give a good level"
The team manager, Jesús Ezkurdia, valued with AS the invitation to the Basque team for La Vuelta 2021. "We really want to represent Basque cycling."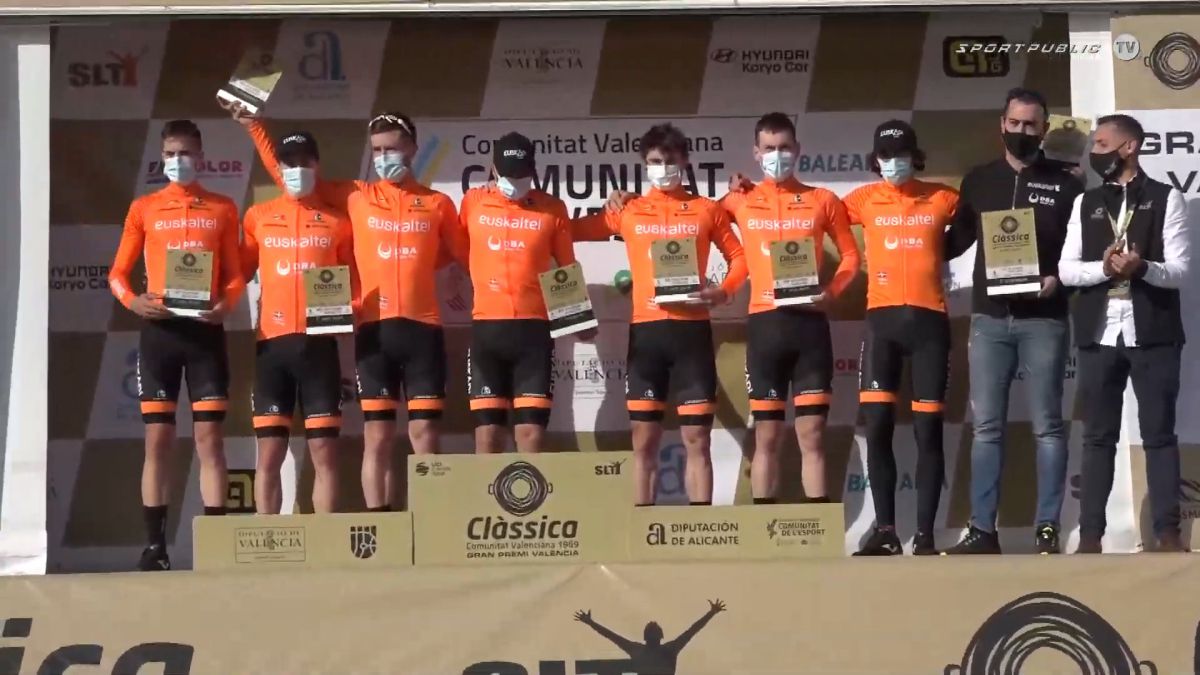 Jesús Ezkurdia, General Manager of the Euskadi Foundation, has attended to the AS newspaper after knowing the invitation for the Vuelta 2021. The head of the Euskaltel Euskadi has commented that "I just found out because I was in a meeting to organize the cycling season and protocols female with the federation and I saw that she had a lot of whassap messages and missed calls. I think it's the first one I attend. What do you want me to tell you? That we are very happy for the invitation and that we really want to represent Basque cycling in a great race. "
"Since Mikel Landa took over the reins of the Foundation, the project has not stopped growing. I remember when we were traveling to Logroño to introduce ourselves, taking advantage of the fact that the Vuelta that year was passing by. In a few years we went from continental, to continental Pro or UCI Pro Team and now we can say that we are running this race again. From the beginning we have thought that our goal was to be in the best races in the world and for this we are delighted, "he added.
It is one thing to run and another to show level to face commitments in the appointments of three weeks. "We have set up a very strong team for these appointments. Sports analysis does not correspond to me but to Jorge Azanza, who is our Sports Director, but people like Maté, Lobato, Soto, Iturria, Aristi or Bizkarra are at a sufficient level to fight. Maté made his debut with us on Sunday at the Clásica de Almería and on the first day he already won the Premio de la Montaña. For kids like Xabier Mikel Azparren, who were there, it is a demonstration of motivation and capacity for sacrifice. Then we have riders who have already won stages in the Vuelta so I think we will give a good level. Arizti or Lobato in the sprints or people like Bizkarra in other areas. "
Mikel Landa is the president of the Foundation and is immersed in the preparation of his season, which should have started in Andalusia but the race will not be held on the scheduled date. Not prone to working on social networks, he has thanked via whassap the signs of joy for the decision of the Vuelta to have the oranges. Lately he has not wanted to mix his professional career with his position at the Foundation to avoid contradictions or inappropriate comments. Last week, without going any further, the project was presented in Derio (Vizcaya) but could not attend as it was concentrated in Tenerife.
Photos from as.com