Eurobasket 2022: classified teams, dates, venues and format
The 24 teams that will fight for the European gold in September 2022 are already known. Luka Doncic's Slovenia is the current champion.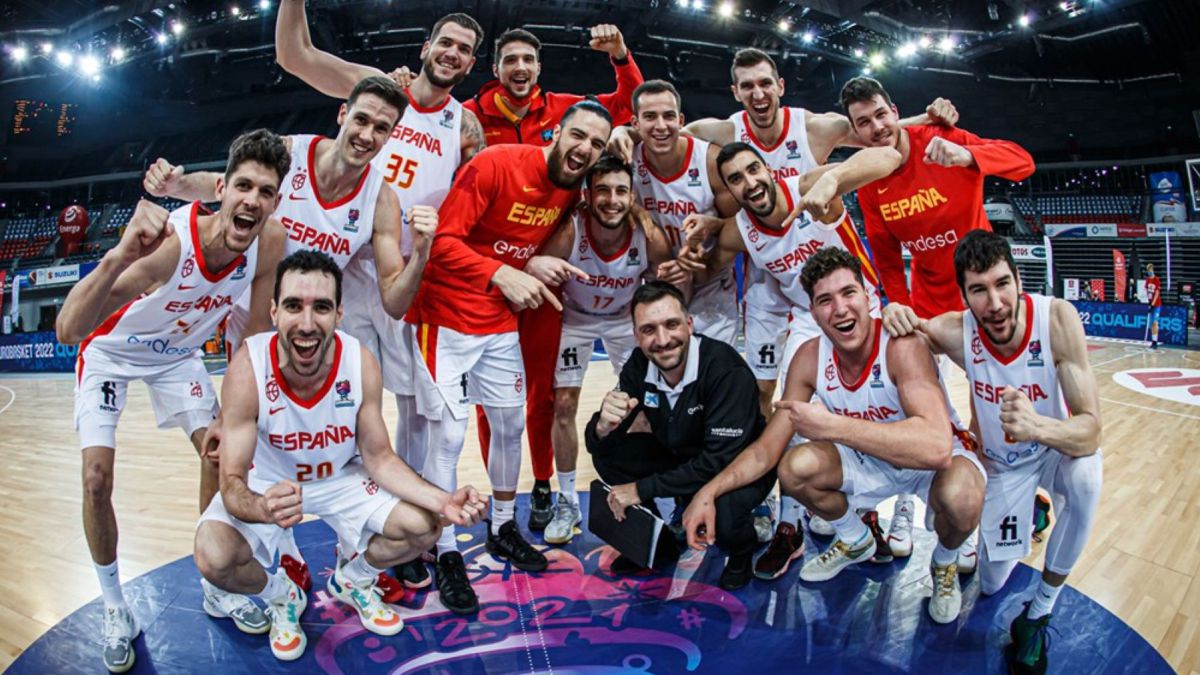 Once the third Qualification Window for the 2022 Eurobasket was held, we reviewed the classified teams and the dates, venue and format of the championship in which Luka Doncic's Slovenia defends title.
Teams qualified for the Eurobasket 2022
The three Windows, which were played between February 2020 and February 2021, distributed 20 tickets for the Eurobasket, which went from 2021 to 2022 due to the pandemic. There were already four teams qualified, the four hosts of the next round: the Czech Republic, Georgia, Italy and Germany. Apart from these four teams, Spain, Bosnia and Herzegovina, Croatia, Greece, Israel, Slovenia, Ukraine, Finland, Russia, Serbia, Poland, Hungary, Belgium, Bulgaria, France, Great Britain, Holland, Turkey have qualified in the Windows , Estonia and Lithuania.
Eurobasket dates 2022
The Eurobasket will be played from September 1 to 18, 2022. In principle, the tournament was to be held this summer, but the pandemic and the postponement of the Games caused the European to be delayed until the following year, in which He had not planned any tournaments because of the new FIBA calendar, in which a European is held every four years instead of every two.
The first phase will be played from September 1 to 8, 2022 and from September 10 to 18 the qualifying rounds will be played: eighths (September 10 and 11), fourths (September 13 and 14), semifinals (September 16), third and fourth place and final (September 18) .Eurobasket 2022
Venues There will be five venues in the 2022 Eurobasket. The first phase will be held in Prague (Czech Republic), Milan (Italy), Tbilisi (Georgia) and Cologne (Germany). The qualifiers will be in Berlin, the German capital.
Eurobasket format 2022
The 24 teams will be divided into four groups of six teams each (the hosts will play the first phase at their own venue). After playing all against all, the best four of each will go to the qualifying rounds where groups (A and B; C and D) will meet and the first will be measured against the fourth and the second and third. There will be a crossing of the eighth, quarterfinal, semifinal and final.
Photos from as.com