Espinosa: "It was the ideal moment to sign for Fuenla"
The Talavera midfielder was introduced as a new Fuenlabrada player accompanied by Miguel Melgar, Azulón sports director. The number 24 will be worn.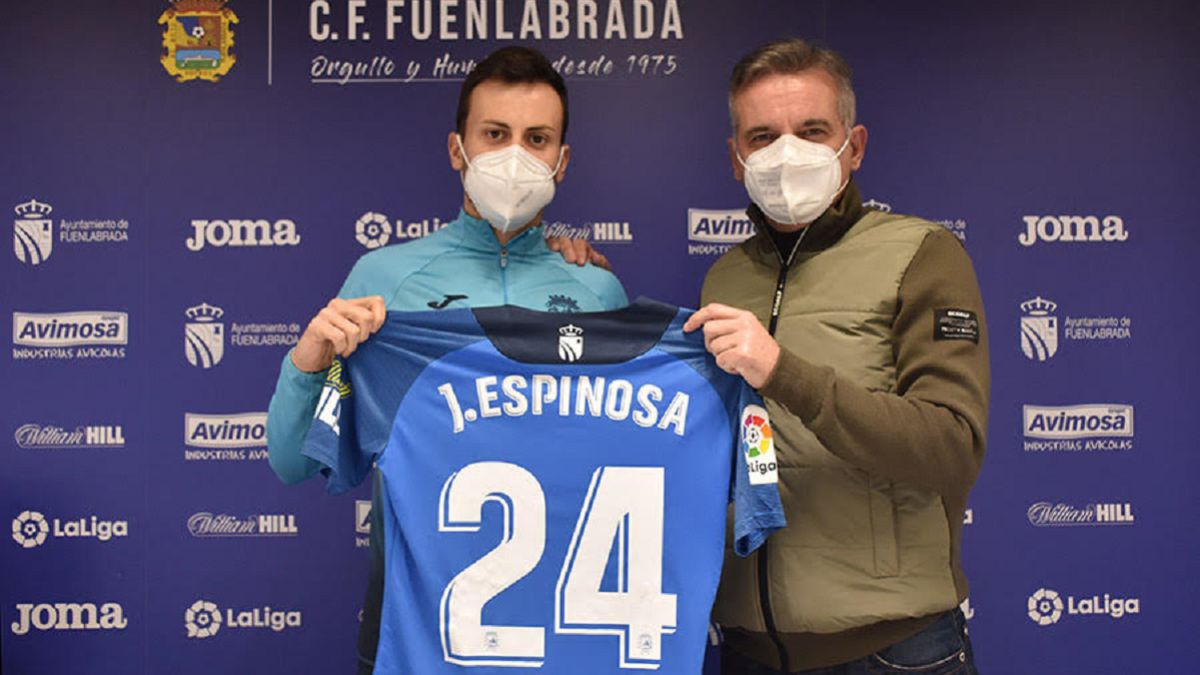 Melgar on Espinosa: "He is a footballer that I already wanted to join in the summer and it couldn't be and now we finally have him here. He is a player who is going to help us a lot because in that midfield position we only had Cristóbal and now it reassures me to have two very good players in that position and that they can also play together ".
Why now and what has decided you to sign for Fuenla and not another team ?: "In the summer I left Holland. Outside of Spain I was very good and I really enjoyed Dutch football. I didn't really know what I wanted and I was off-center in that sense, mentally I didn't know where to shoot. With the subject of COVID, I wanted to be close to the family and finally I am here close to home, I am from Talavera, it catches me close. Fuenlabrada is an ideal club for me, family, calm, close and that, to grow together, personally and in football, will be very good for us. It was the best moment to sign for Fuenlabrada. "
What challenges do you look for in a team like Fuenlabrada ?: "I think we will get along well with each other to grow both, to help each other and grow personally and that successes come together."
What do you think your time abroad has brought you? Would you recommend to other colleagues that they try to play abroad at least once in their careers if they have the chance ?: "Yes, I would recommend it, I was very happy in Holland, I really enjoyed football, it is another culture that is experienced differently, very different stadiums. full, huge hobbies. It is a wonderful experience ".
How do you define yourself as a player ?: "To define me are the others, I am a player who tries to contribute to the team, I try to have the ball at my feet and that the team has it and above all enjoy playing" .
What are your objectives with Fuenla ?: "To grow a lot personally, I come very strong mentally, much more than in summer, I am prepared for everything, to give my best day by day and above all to work and add" .
Photos from as.com