Espanyol plans a 4-4-2 to join Dimata with RdT
It is the medium-term idea, hardly entering Lugo, in a scheme that Vicente Moreno has used in various phases with Puado and the Madrilenian.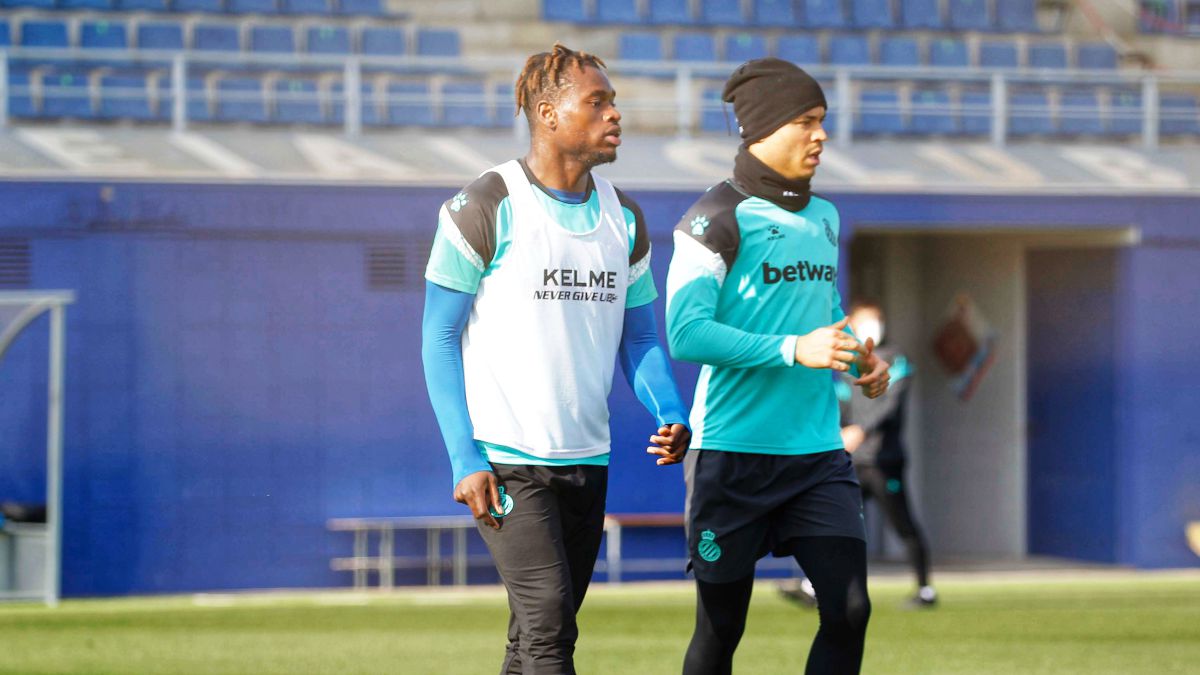 Nany Landry Dimata has just landed in the Espanyol dressing room, in fact this Thursday she was in her first training session with the group - on Tuesday she stepped onto the Sports City, still in a continuous race and alone waiting to pass the PCR tests that LaLiga sends for protocol - but the technical area already has plans for him. Specifically, think about a variation of the more common system that Vicente Moreno usually has so that the Belgian striker has a fit and improves the performance of the team.
A 4-4-2 is the drawing that they suspect in Espanyol, much less from the beginning this next Monday in the Anxo Carro against Lugo, but when Dimata has coupled enough with his new teammates, to optimize the offensive game, something stagnant in recent weeks and excessively dependent on goals from Raúl de Tomás. However, the 'top scorer' could be the great beneficiary of this retouch because the former Anderlecht striker would be in charge of fixing the centrals, receiving their backs to the goal, which would bring the Madrid closer to a habitat, the rival area, of those who live far away in some parties.
In addition, it is not an alien scheme for Espanyol, which already retreats defensively with two points, when pressing high, and which in attack has also used it in some phases of numerous games, especially in second half, with Javi Puado being almost always the companion of Raúl de Tomás. Indeed, this novelty will lead to another debate on who should be the victim from among the usual headlines.
Puado himself and Nico Melamed, players in clear strength, would be the ones who would have the most numbers to leave a line-up in which Dimata and De Tomás appear, which would leave even less minutes for others who have already lost ownership lately such as Óscar Melendo .
In any case, nothing is permanent and there are many days ahead and a multitude of match situations to remove pieces. And more with five changes ahead. What the winter signing of Espanyol brings is a new profile, a new variant of the game, that the parakeet team did not have. And that's always welcome.
Photos from as.com