Espanyol is divided between two against their direct rivals
Vicente Moreno's team has only been able to win two games out of six against Mallorca, Almería, Rayo Vallecano, Sporting and Leganés. Your big must.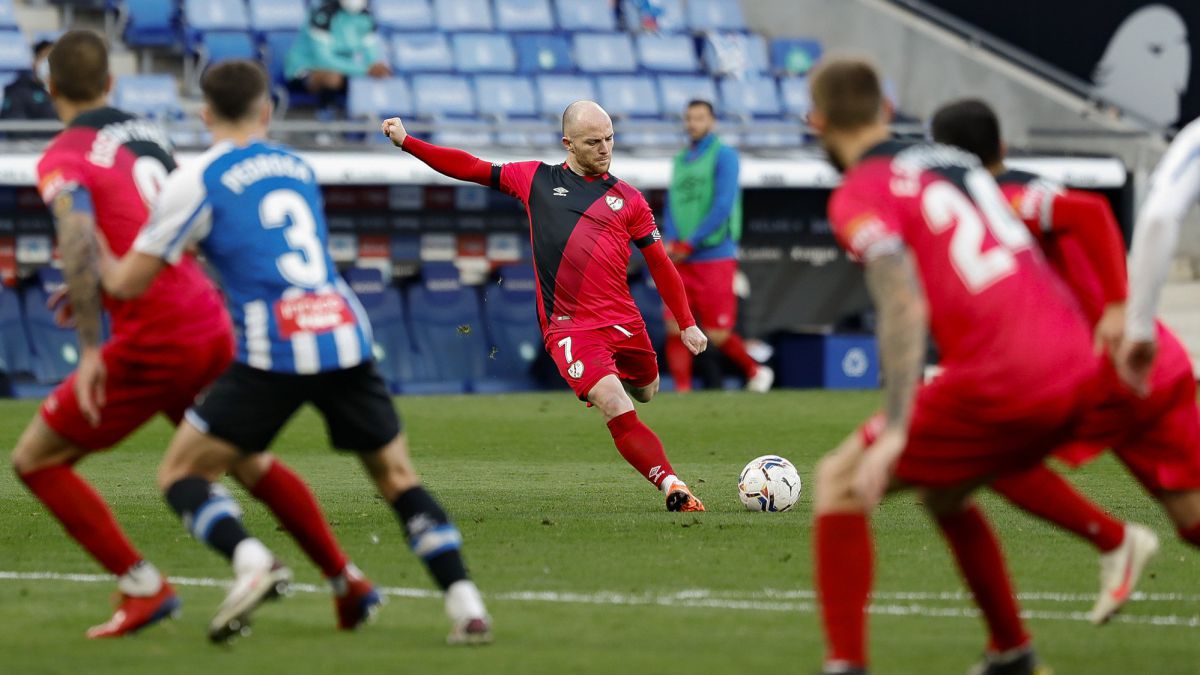 Espanyol strikes perfection, at least during the first round, when it is their turn to face teams from the lower-middle zone of the Second Division. Even with some - not all - of those who are running to fight to climb. But its great debt this season, the only factor that has prevented the parakeet team from flying solo at the top of the table in parallel to its budget, is its general ineffectiveness against direct rivals.
The data is devastating. In their disputes against opponents who are currently ranked seventh down, Espanyol has so far added 74.5 percent of the points, or what is the same, 38 points in 17 games. The level of performance drops to half when measured with teams currently occupying positions for direct promotion or promotion: seven points in six games, that is, 38.8 percent of the possible ones. Vicente Moreno's team accumulates as many defeats against the first six as against the other 16 squads of the category: three and three.
Last Sunday's defeat against Rayo Vallecano, in an unusual comeback (2-3), shows that lack, which has already cost him the leadership and to stay - or to win the match that Almería has pending - can cost him Espanyol has a place of direct promotion, even though it does more than comply with other rivals.
The Franjirrojos have won both games against the Blue and Whites, in Vallecas 1-0. Against Mallorca, whom they meet again on Sunday the 14th, they tied on the second day at Cornellà (0-0). And Leganés gave a severe correction to the parrots in Butarque (2-0). In favor they count the triumphs against Almería (2-1), in a very close clash with a goal from Raúl de Tomás and a penalty, and against Sporting de Gijón (2-0), this most unappealable.

Photos from as.com