Espanyol glimpses the valley
After the victory of Mallorca, the parakeets are second and now they play five games before rivals who won in the first round.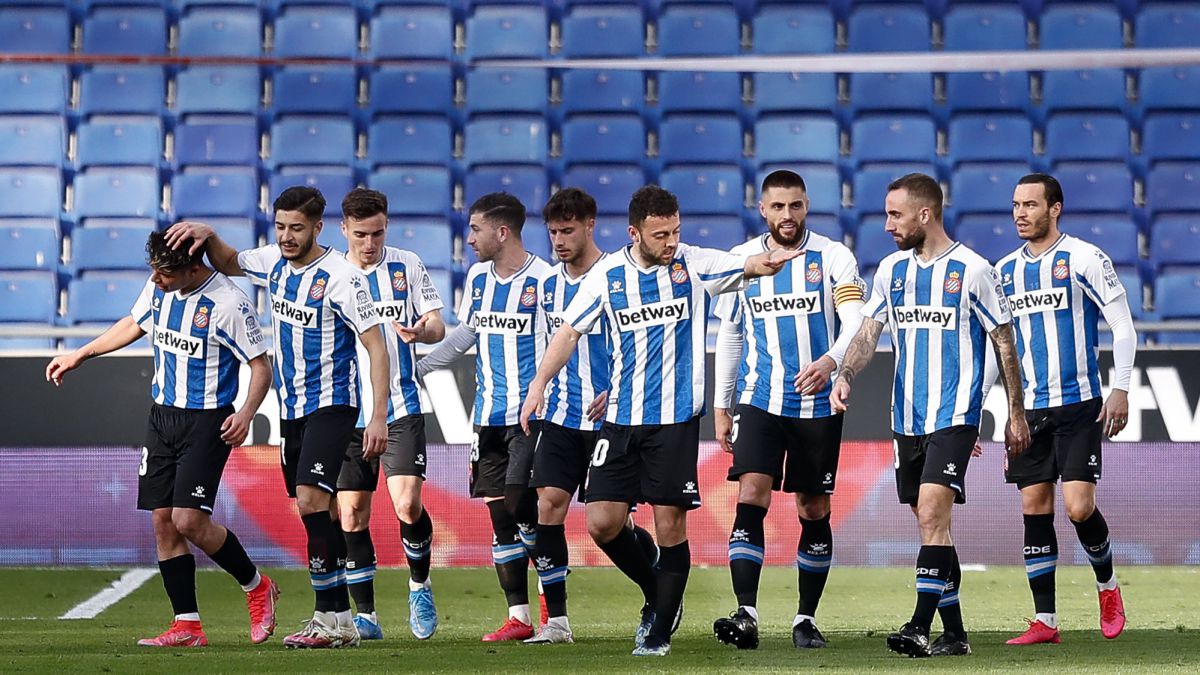 Espanyol lived Sunday afternoon pending the star match of LaLiga SmartBank, Mallorca-Almería, which was to mark the promotion zone on matchday 26 of the championship. The Balearic victory prevents the Blue and Whites from regaining the lead four weeks after losing it, when they went through the worst streak of the season. A slope that culminated against Sabadell with suffering, sweating the fat drop, but that keeps them on a direct ascent to three points behind their rivals and with a valley ahead.
Espanyol is now going through a stretch of the calendar that was flat in the first round, with five wins in five games. A key journey at a crucial moment of the course, in which the promotion positions are beginning to take shape in which, for the moment, Mallorca, Espanyol, Almería, Leganés and Sporting itself (Sunday's rival) fight for those two places direct ascent. And with that bone, which they beat 2-0 in the first round, the Blue and Whites will start next Sunday.
Afterwards, they will host Oviedo, who they also won 0-2, the same result they achieved against Mirandés (2-0) and Castellón (2-0). And in between they will receive Logroñés, whom they thrashed 0-3. So far the team closes a cycle of five games that can return the first position in LaLiga SmartBank and that can leave the promotion on track in the absence of deciding everything in the last eleven days of the championship, which will remain for the end.An established pattern of a lot of risk
But regardless of the precedents and the results, Espanyol continues to show more defensive weaknesses than at the beginning of the course and more problems against rivals who decide to defend in their own field, such as what the Blue and Whites found in these upcoming matches . Sabadell, without going any further, managed to score a goal (canceled for offside) and had five shots on goal, one more than the parrots. They also controlled the ball 5% more, a sign that the Blue and Whites were not comfortable and had to defend the result more.
After 26 games, Espanyol continues to follow the same game pattern, without being able to "kill" them, as their coach said in different press conferences. A risk that the Blue and Whites run just at a decisive moment, when they glimpse a valley that could lead them to the First Division if they repeat what they did in the first round.
Photos from as.com