Espanyol's devastating drive
The parakeet team continues without falling from the high zone and ends the bad streak. Everything is now seen with optimism despite the usual gaps in Moreno's team.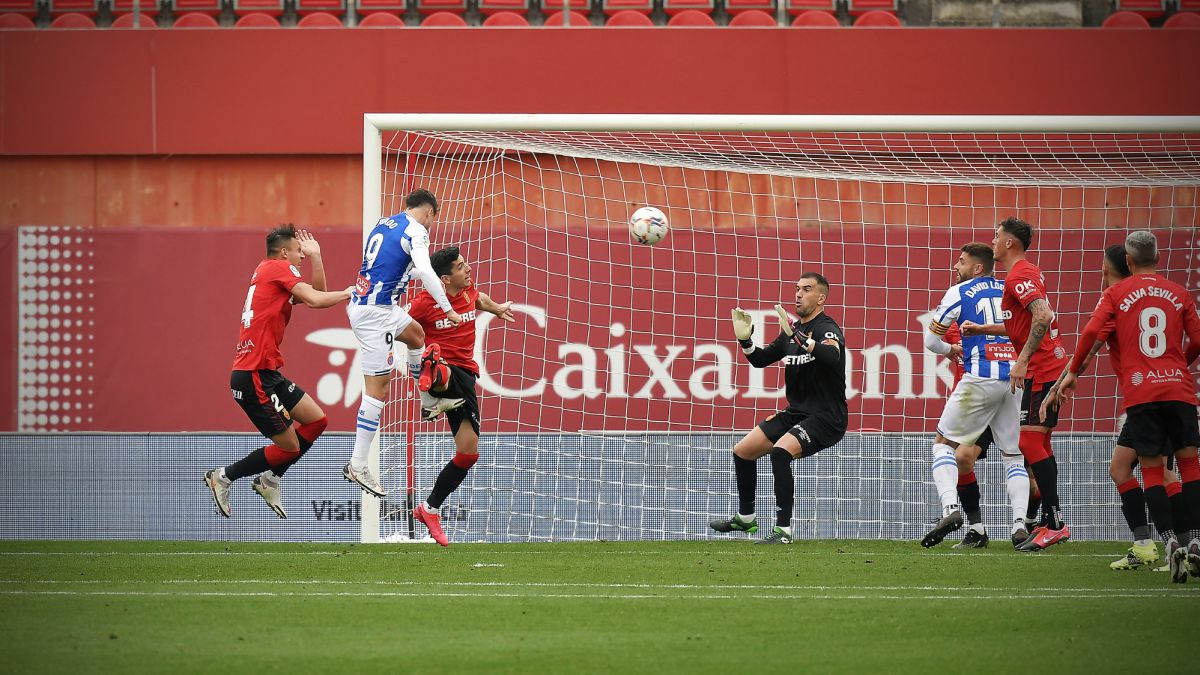 Another round. Espanyol saved a 'break' again and remains firm to return to First. It was not Son Moix Melbourne Park nor LaLiga SmartBank is the Australian Open, but Vicente Moreno's team continues to pass sets and rounds, rarely brilliantly and many of them rigorously, such as Sunday in Mallorca, with a service game and volley. Again, the team comes out of its losing streak with a devastating drive, and shows that it is not willing to fall from the top of the table. Two points behind Mallorca, which visits Almería on Sunday, and with Sabadell, Sporting, Oviedo, Mirándes, Logroñés and Castellón as the next rivals, this part of the table can be a giant step towards achieving its goal.
Biased speeches. Equally, like a Djokovic-Nadal, Vicente Moreno is prudent and Luis García is daring in the press room. Both offered a somewhat skewed reading of the game. It is true that Mallorca controlled the match better than the Blue and White team, but it is also true that Espanyol struck at the appropriate moments and deserved to take something from Son Moix. Football is not a question of courage, perhaps rewarded by the fans, but of taking advantage of the resources and the moments that the meeting offers. And in this context, the Blue and Whites won a prize at the head of a rising Puado and a contradictory Dimata.
Qualifiers. "Upward" and "contradictory", terms that they do not judge, they only value. If the soccer fan always tends to dichotomy, good and bad that low passions arouse in him, this year in Second is even worse. That is why Diego López no longer serves when he fails and instead is transcendental in games like Son Moix, with two worthwhile interventions with 0-0. The Galician goal line is discontinuous, perhaps, but its performance is not decisive either for better or for worse in a Espanyol that has the best players but collective deficiencies, such as 1-1, a series of errors that in First they would be paid much more expensive: space between center and wing, not marking the players in the area or not being aware of the second play.
Little duels. The meeting left particular but great duels, such as the iron marking of Raíllo to RdT or the impossibility of Espanyol to cover Salva Sevilla in the first half, who at 36 years is still the compass of Mallorca. Also RdT was less decisive in a context in Nico Melamed (less successful on Sunday) and Puado have taken a step forward. The forward already has six goals and five assists, numbers within the reach of very few, so one of the best news of this season in the Second Division has been the confirmation of Puado as a capital and future player.
Photos from as.com