Epic Thiem: come back and kick Kyrgios out of the Australian Open
In a real great match, the Austrian managed to overcome the Australian two sets, who stood up but deflated in the decisive moments. Thiem will now meet Dimitrov.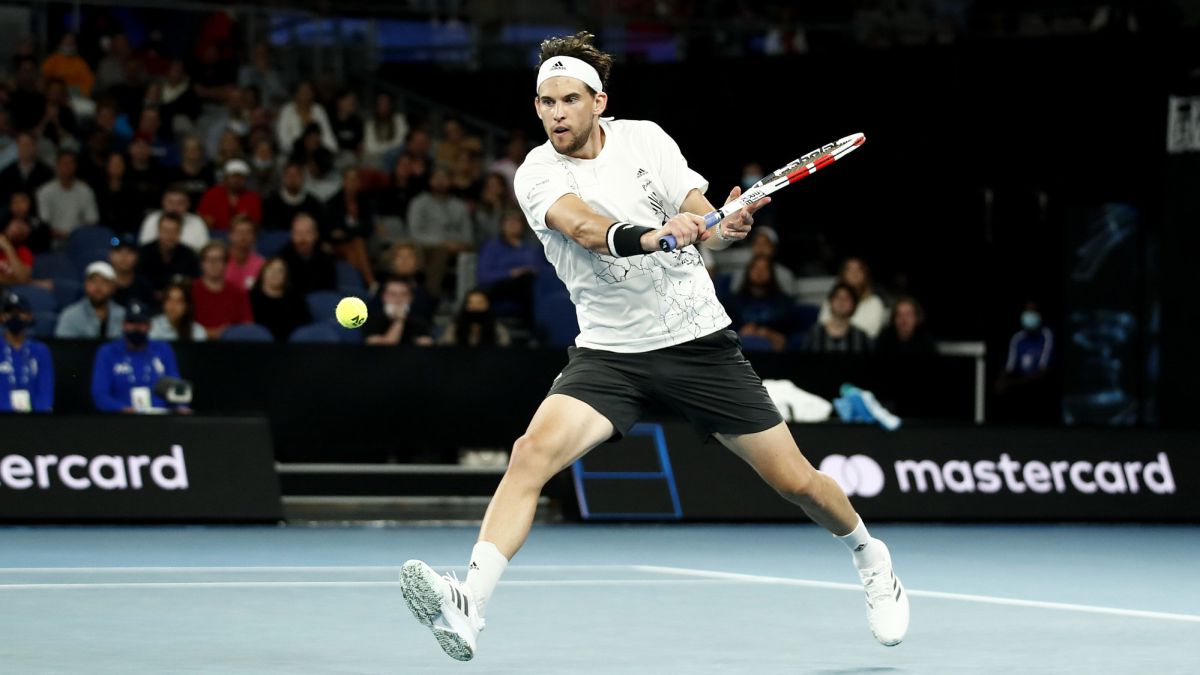 The match between Dominic Thiem and Nick Kyrgios was one of those that were marked in red today at the Australian Open and expectations did not disappoint. Thiem had to fight through thick and thin to take the victory against Kyrgios 4-6, 4-6, 6-3, 6-4 and 6-4 in three hours and 21 minutes of play.
The match was very much in the face of a Kyrgios spurred by the warm atmosphere of the John Cain Arena surrendered to the Canberra tennis player and the Australian corresponded by breaking Thiem's kick-off to not give in with his service and win the first set by 6 -4. A similar script had the second round, when both players were intractable with their serve until in the ninth game Kyrgios broke Thiem's serve to close the set with his serve 6-4 and as only he knows: with a spoon.
With Kyrgios carried away, the Australian suffered a severe setback when Thiem broke his serve in the second game of the third set. A fact that gave wings to the Austrian, who won his serve with three blank games to close this third set 6-3. In the fourth game, Kyrgios had a hard time getting his first serve through before both were intractable again. However, in the ninth game Thiem broke Kyrgios' serve to later consolidate it and win this fourth set 6-4 to force the fifth and final set.
The fifth game began with the same tone as the previous two with Kyrgios and Thiem defending their services tooth and nail. But in the seventh game Kyrgios again failed and Thiem made use of his experience in these struggles to not grant any opportunity with his serve to close the set and the match 6-4 with a spectacular backhand parallel to one hand and meet with Grigor Dimitrov in the round of 16 ... but no crowd in the stands.
Calendar and results
Photos from as.com