Elena Fort: "I would never do to others what they did to me"
She is the only woman, at the moment, in Laporta's candidacy. He returns to the forefront after having suffered for six years the liability action brought by the previous meeting.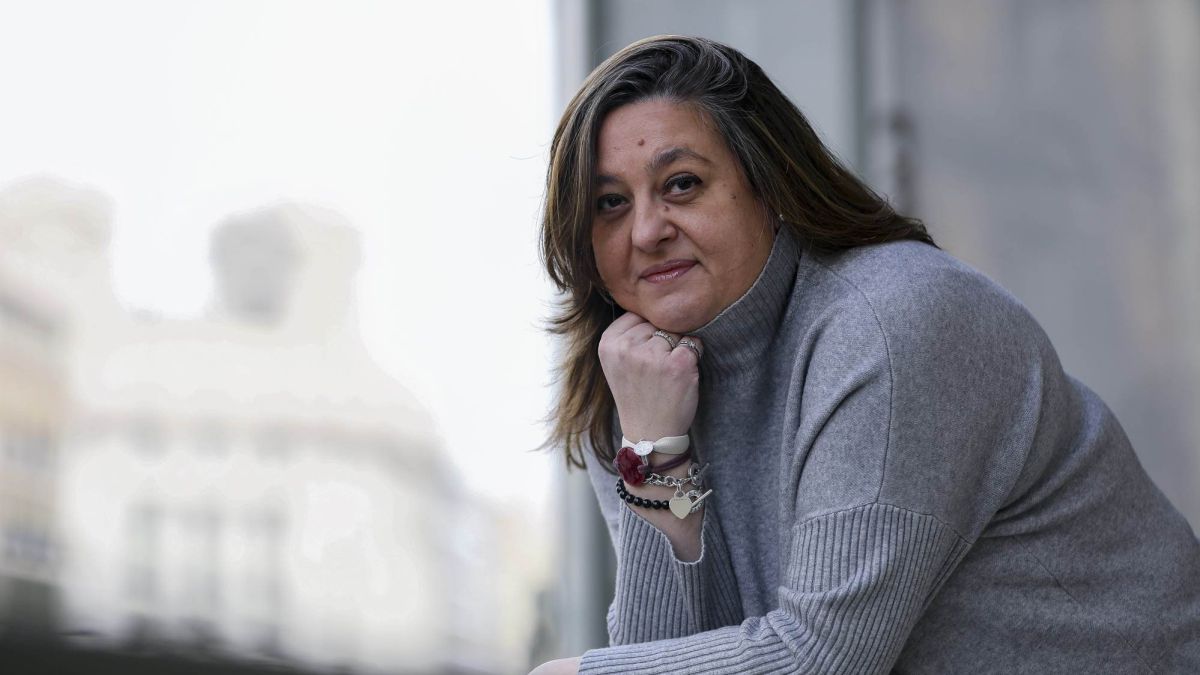 Elena Fort Cisneros (barcelona, 1970) is the only woman who currently appears in Joan Laporta's management team. She was a board of directors with the former president from 2008 to 2010 and suffered for six years the yoke of the liability action proposed by Rosell's board. He overcame all possible storms and when anyone else would not look for more trouble, he returns to the fray. It is what has been registered by his father before as a member of Barça (he has the card number 8,297) than in the Civil Registry.
Is there a favorite atmosphere in the candidacy?
Of illusion. There is not this feeling of favoritism. I'm actually worried.
Why?
Until I see the results I won't believe it.
You paid a very high price for being a manager. Is it worth going back?
I spent six tough years.
Didn't your desire fade after suffering the threat of liability action?
I did nothing. I was sure he was innocent. When they proposed the pact to us, I said no. It was more important to stick with my position and trust the courts. My conscience is clear.
And still would not put the rear view mirror or pass bills as Laporta says?
Laporta also suffered this action, but not with the same threats as me, I had it more difficult due to my personal circumstances. Putting the rear-view mirror as a joint does not touch because looking back is what the joint did that happened to us and we can see how it turned out. They focused everything by looking back. As a club, the strength must be in looking forward, but there are two important things: the action of responsibility is not possible to do it, it is not possible to claim losses due to the impact of COVID. Another thing is that if criminal or burdensome actions are noticed in the diu dilligences, it will be seen. But I am clear that I will not do to others what they did to me.
How did you experience your barcelonismo when the board was prosecuting you?
Evidently, he wanted the club to win and do well. What I wanted was for them to leave.
You are the only woman in Laporta's candidacy. Is the role of women at Barça a pending signature?
Today, yes. But everyone talks about the number of directives in the candidacies and that is important, but not relevant. The key is that we are only 26-something percent of members. You have to look at the reason. There is work to be done in this regard.
Is it more important that there are more women in executive management than in the board?
The presence of women must be normalized in all areas, from female workers to managers through to executives. We will never have a president with 26% female members.
Have you dreamed of being the president of Barça?
No, I know my limitations
Is Laporta a leader who represents a presidential project?
Because of the experience I have with Laporta, he never imposed anything, everything was voted on. He is a presidentialist because he is a strong leader who proposes things to the board, but all agreements were voted on. The strong figure of the president is essential and more at this time. He has been an opponent with a motion of censure and president with a motion of censure against. It can be put on all papers. Few people like him to understand the Barça universe.
Is Estimem's project for Barça just a canvas and nostalgia?
Any story can be explained and there is always someone who believes it, but nobody can say that we are just a canvas. Canvas is the way to express yourself. There are many months of work behind. For example, at Espai Barça: our project is light years away from that of the other candidates.
To suggest going to Montjuïc you must have a lot of courage…
We did not propose this, we said that there are many things to take into account and that one of them from a technical point of view all leads to a path in which the construction and use of the stadium is very complex. It's a possibility.
Is going to Montjuïc a hard blow on morals?
I repeat that it was a possibility, there will always be a percentage of partners who will not be able to attend their seat during the works or even all of them. If the experts tell us that to have a better stadium it is advisable to close the field, we will do it, because I will not think about it for myself, I will think about it for my children.
What role would you have on the board?
Directive. more focused on the social or institutional area.
As always with women?
Being the coordinator of Espai Barça is no small thing.
What differences do you see in the photograph of when you were a manager from 2008 to 2010 compared to current Barça?
Nostalgia is about good things. What I remember is the general equipment condition that worked as one. And above all the joy with which things were done in any area of the club. People were happy unlike what happens now.
Toni Nadal told us that Laporta achieved sporting success but that he was complacent from 2006 to 2008 and left behind poor financial management. Right of reply.
I deny the major. It's like the canvas thing. A story that people try to buy. Last year's losses come from a reformulation of accounts that was contested by a court ruling despite the fact that items were changed. We left a team to manage with a triplet and a sextet.
How long have you known Laporta?
Since I was a volunteer intervener for Angel Fernández and then I was at the Elefant Blau.
Has it changed?
No one is the same at 40 as at 56. Jan has improved like wine. The important thing is that Barça has lived and understood it. The same happens to me. When you are a manager you see everything good and when you are an opponent everything bad. When you combine it, you understand more things and know the sensitivities.
You who have practiced politics in the Parliament, is Barça politics?
Everything is politics, but Barça is not party politics, it's country politics. Barça must separate itself from partisanship and party negotiations.
Was Bartomeu's board wrong playing on October 1?
Yes.
Will the independence debate be important in these elections?
No. Everyone's political ideas are personal. The project goes further. In our candidacy there are people who are pro-independence and who are not as it happens in other candidacies ... I imagine.
Did you sign the motion against Bartomeu?
Yes and I was active so that more people would sign it. She was convinced that they had to go. He did not agree with his way of running the club.
Photos from as.com