Eintracht already feels the pressure for Jovic
Hütter, his coach, was angered in an appearance by the insistence on the ownership of the forward: "I will not let anyone tell me when he has to play."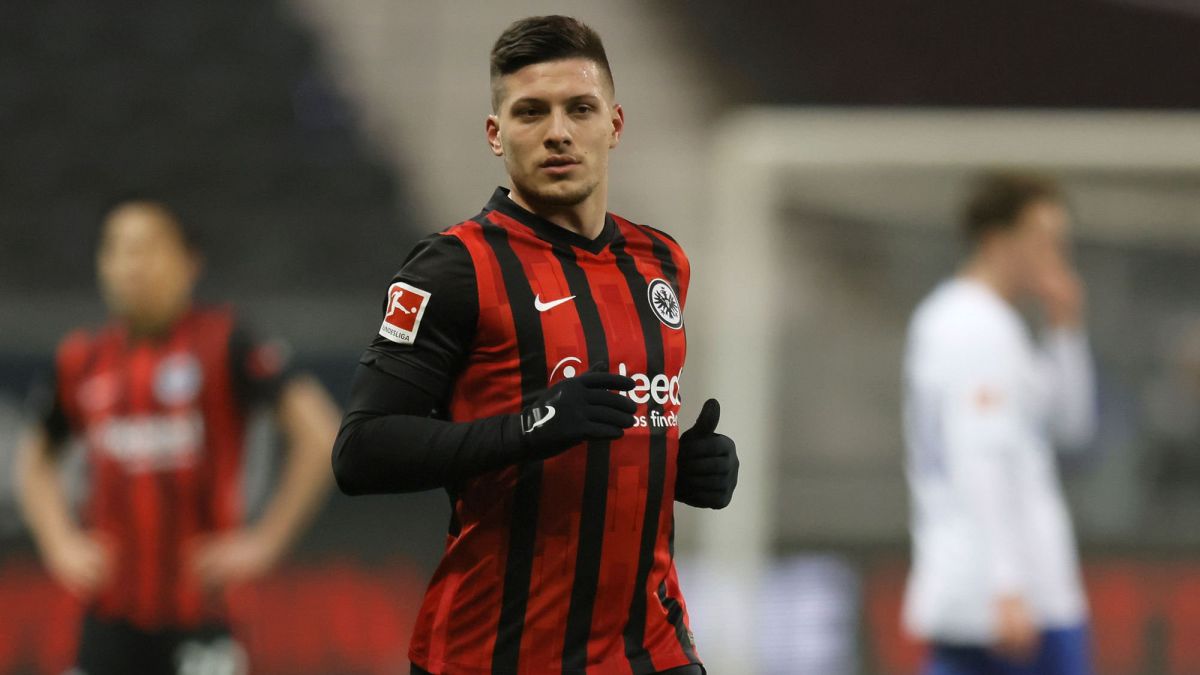 Luka Jovic has scored three goals in his first four games on his return to Eintracht Frankfurt. However, the Serbian forward has yet to be awarded the starting '9' spot. Adi Hütter, his coach at the club, explained at a press conference why he does not play with the player on loan from Real Madrid in the eleven. It should be noted that André Silva, the usual tip, is starring in a great season and that the coach's 3-4-2-1 scheme does not seem to be appropriate for the newcomer to settle.
First, he was full of praise: "Luka is a world-class forward because he has extraordinary abilities. I am not holding him back because I want to hold him back. But we have already spoken with him and we need to know exactly when the right time comes. tell me when to play. " Hütter seemed a bit tired of the press's insistence on Jovic and that's when he said that the forward will have to win the position.
"If I have the feeling that everyone involved works, both for Luka and for the team, we will. We know that he did not come here to be a permanent substitute, but we still have enough games. Despite everything, I will personally take care of him If we can currently allow Luka Jovic and Sebastian Rode to sit on the bench, that is because we are very strong. I assume it will be a problem again for Sunday, "he stressed.
The truth is that Hütter has reasons not to introduce Jovic from the start. Not counting Lewandowski, in another league, André Silva is the top scorer in the competition with 16 goals. In fact, he has two more than Haaland, one of the great sensations of world football. Also, the Eintracht works on the table. Before the dispute of the twentieth day, the team is fourth classified with 22 points, five from second place. He has six victories in the last seven games and the scheme of three central centers and two '10' behind his top scorer is giving football and results.
Before such a situation, Jovic would have to adapt to one of those positions of '10' or give rotation to André Silva. So far, Hütter has not found a hole. In the four games played since the Madrid forward's return, he has given him about half an hour in each of them. It seems to have recovered its best version, with three goals and a duel with a double. Still, is it enough? The Serbian is making merits, but the pieces of the puzzle do not fit harmoniously with his presence. Today your technician asked for patience.
Photos from as.com