Amr Sabry became fond of Almería with the arrival of Turki. Now the squad is known by heart, they are informed of the rojiblanca news and interact daily with Almeria fans.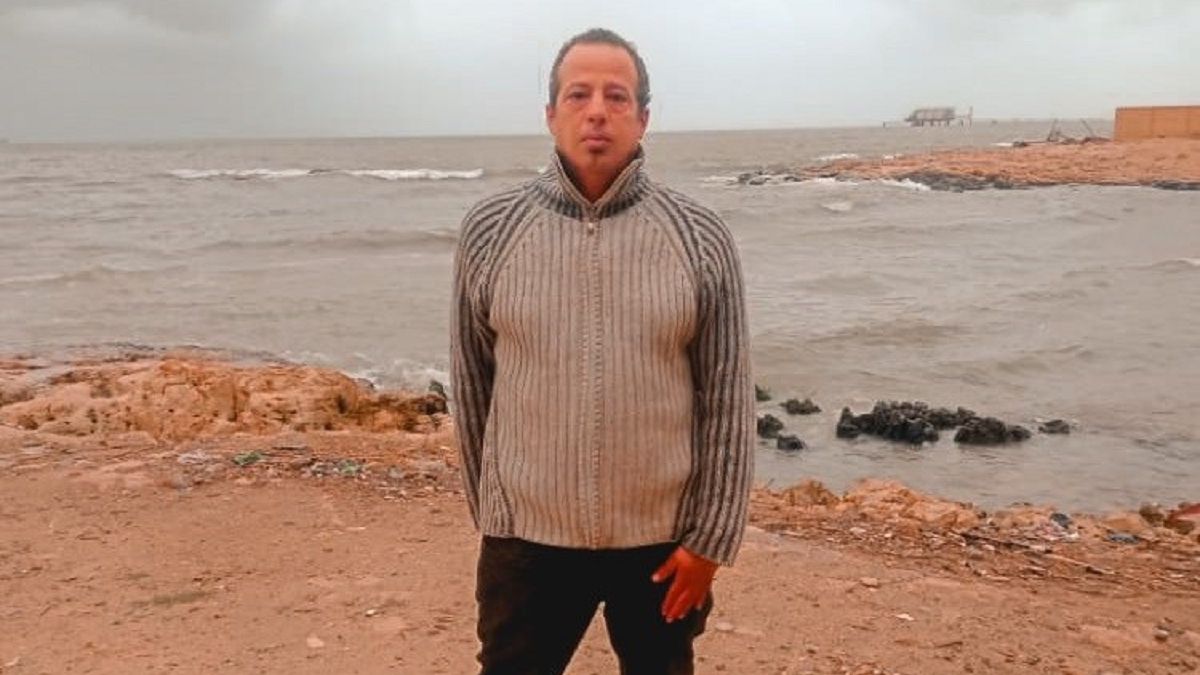 When at the beginning of the century I was a pipiolo and studied Tourism at the University of Alexandria, following a club in one of the corners of Spain was a utopia. But life takes many turns and Amr Sabry (Alejandría, 1980) is now one of the fans of Almería, even a different figure because he follows José Gomes from Egypt. Who was going to tell Almería himself a few years ago with such a familiar crowd! "I became a fan when Turki arrived and I liked the atmosphere among the fans," Sabry explains to this newspaper during one of his breaks from his job as a driver.
Sabry disconnects from his daily obligations interacting with the rojiblancos followers on social networks. He even customizes montages for some tweeters, winning the affection of the community. "In addition, I receive the news of the team every day on Twitter and newspapers and from everywhere," says one of the proper names of the Indálica season. Not surprisingly, if Sadiq, Cuenca or Morlanes have account accounts finished in the famous '-ism', Sabry is no less, as if he were another player on the squad. To watch the matches, he has no choice but to pull the piracy, since LaLiga does not include Egypt among its more than 150 countries with which to watch the Second Division live for free on YouTube. "I see all the matches of Spain, Italy and England on different online websites," he acknowledges, with the luck that the time difference between the two countries is barely an hour.
If there is one thing Sabry is known for, it is because of its honesty. "I didn't know anything about Almería before Turki's arrival," he says. The sheikh is from Saudi Arabia, but the CEO and face of Arab property, Mohamed El Assy, is Sabry's compatriot. "Mohamed has a strong mentality and a great personality. We all know him in Egypt for his successes. Turki also did incredible things in Egypt with the Pyramids. For a club to succeed, it has to be a good example and have courage and humility. And Turki has those values, "explains the Egyptian, who interacts on social networks in both Arabic and English.
More than 3,900 kilometers separate Alexandria and Almería, insufficient reason for Sabry to know the news and the rojiblanca squad. "Umar is an incredible player. He fights every ball and is the best. But my favorite player is Corpas because of the values he represents," he says before praising the coach. "José Gomes is a genius, the man of the moment. His arrival was not easy, but despite that he built a new team with a lot of competition. He is a great coach," says Sabry, who hopes to celebrate the promotion in a few months. "I think we will achieve it this year. We will compete with Madrid and Barça," he asserts, saying that he is not the only Almería fan in Egypt and hoping one day to visit the Stadium of the Mediterranean Games. "Reforming the field will be one of the club's greatest achievements," he adds. The trip has not yet been planned. But who knows if in a few years the Alexandria-Almería flight will become a reality. So was having rojiblancos fans in Egypt ... 444 444

Photos from as.com