Edwin Jackson is ready: French magic returns
The French guard (1.90 meters and 31 years old) has recovered from the right wrist injury that he suffered four months ago against UCAM Murcia.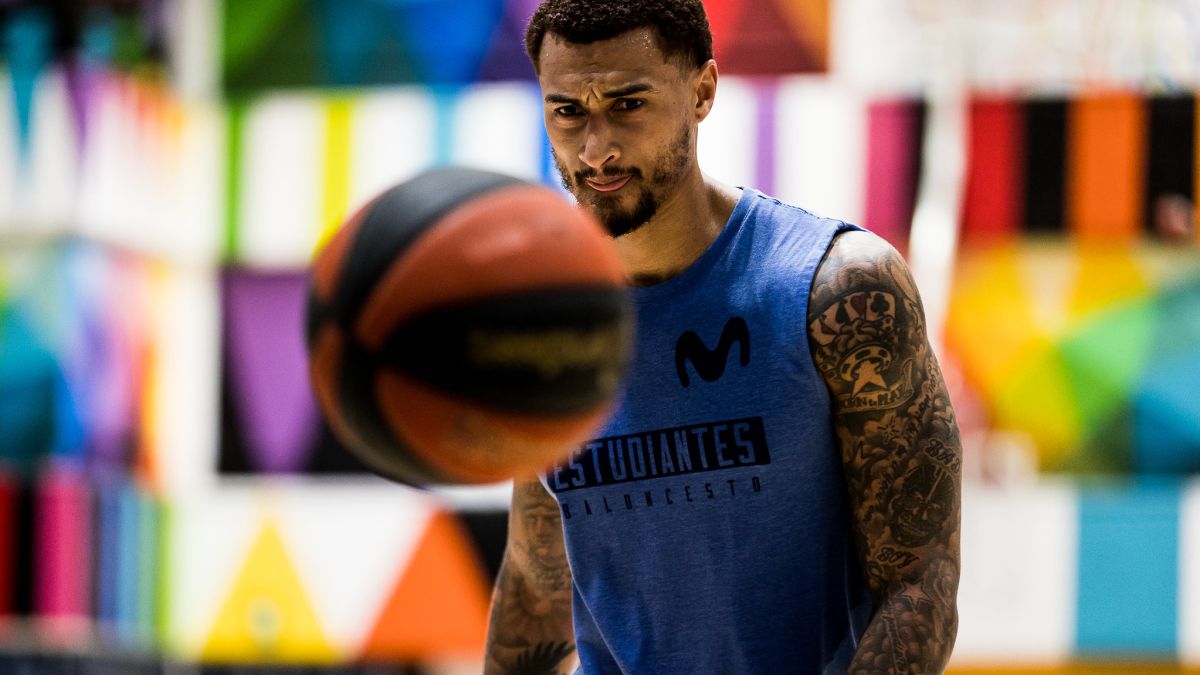 On September 24, Movistar Estudiantes fell in Murcia to UCAM on the second day of the Endesa League. The defeat, tough by image and result (93-80), was the second worst news for the schoolboys. The first, the injury to Edwin Jackson. The Frenchman (1.90 meters and 31 years old) suffered a rupture of the scapholunate ligament in his right wrist that had to be operated on in October. The part was four and a half months off ... time that have come to an end.
"His involvement has been very important for the evolution of the injury. At four months, he already had all the capabilities that we need more or less covered, "says Óscar Otín Arroyo, the team's physiotherapist, in a video published by Movistar Estudiantes together with ASISA. His recovery has been surprising: these injuries can take a player out for up to nine months, Jackson has cut the process in half. "The surgeon himself told us that his evolution was very good, very positive and outside the usual ranges", continues the physio. "His attitude and predisposition are exceptional. From minute one, because of how he dealt with the injury, how he worked ... "
Edwin Jackson's recovery process "Tranquility and positivity"
Jackson has only been able to play 51:40 minutes this season, 34:11 against Baxi Manresa and 17:29 against Murcia. Both games ended in defeat and the guard averaged 8.5 points and 3 rebounds. Not much for a huge player who stole the hearts of student fans during his first stint in the 2016-17 season. In this second, the same is expected in a lethal perimeter along with JJ Barea, Roberson, Gentile and Avramovic. A lot of dynamite under the direction of Jota Cuspinera, who will debut on Saturday against Unicaja Málaga. Jackson is expected to be active for the match now.
"Injuries are part of a player's life", reflects Pau's. "When it happened to me, I was already thinking about how I could return as soon as possible. It's what I can control. Also, supporting my teammates, working on my physique, my left hand ... Now I'm back, because mentally I was strong. I had positivity and tranquility. "
Photos from as.com