Duel at Carlos Belmonte with very different objectives
Albacete wants to recover from two consecutive defeats against a Sporting that arrives with its scorer on a roll and in search of the third win in a row.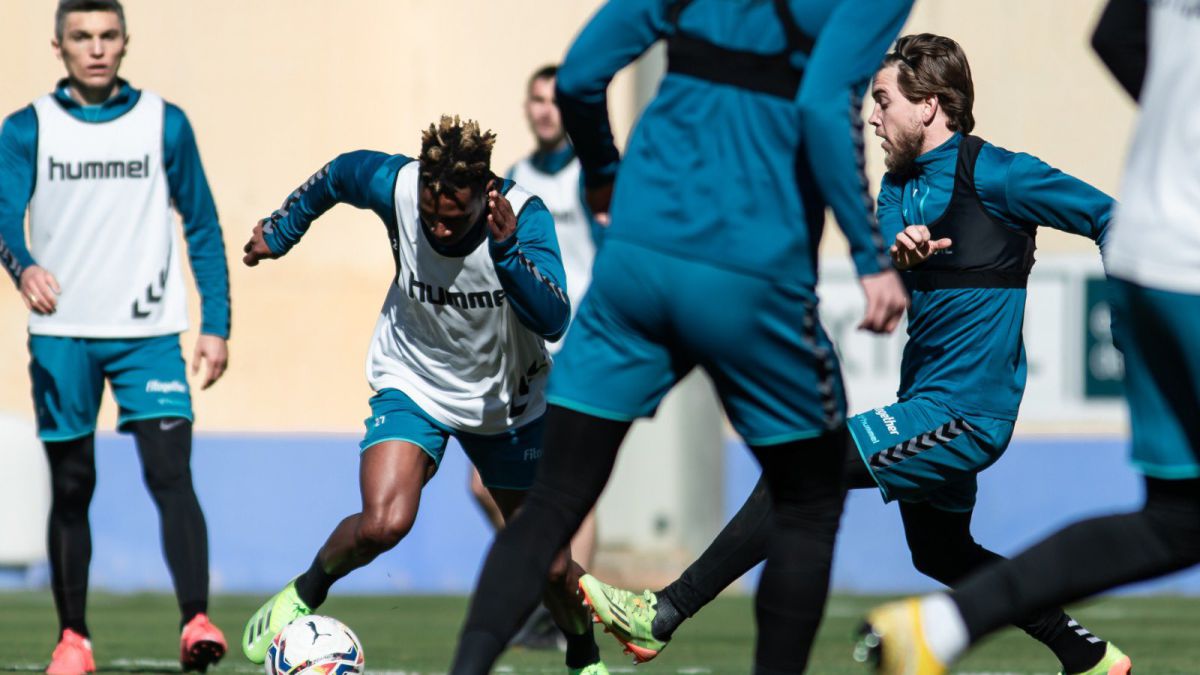 Carlos Belmonte hosts a match in which Albacete and Sporting fight for very different goals (follow the match live on As.com). The team from La Mancha, after suffering two consecutive defeats while the Asturian team wants to achieve a victory to continue showing its candidacy for promotion.
Alejandro Menéndez recovers Álvaro Peña and Javi Jiménez who were casualties against Leganés but still cannot count on the injured Diamanka and Carlos Isaac. The Colombian Dani Torres could be the novelty in the eleven manchego being a starter.
For its part, Sporting appears at the Carlos Belmonte with the league's top scorer, Uros Djurdjevic, on a roll and with the team looking for the third consecutive victory, which would equal the second best streak of the championship. David Gallego's team has been hooked on the six privileged positions that allow the final fight for promotion from the beginning of the competition and wants to open a greater gap to be able to reach the last days with options to reach the goal.
Víctor Campuzano is the only casualty of the Gallego team. The former Espanyol striker was the only signing of the winter market and is once again out of the call due to annoyances that have not just been remitted. The loss does not alter the plans of the sportinguista coach who has worked with the same team base of the last two days. The only change that is presumed could be in the midfielder, with options for Javi Fuego to regain ownership.
The keys to the game
Good streak: Sporting are looking for their third consecutive victory which would equal the second best streak of the season.
Bad scenario: Carlos Belmonte is not a very conducive field for Sporting. The Asturian team has been without a win for 13 seasons at the Albacete stadium.
As to follow
Álvaro Jiménez: He is the fashionable player in Albacete. It has overflow, speed and good shooting. Last matchday against Leganés, he scored a beautifully made goal.
Gaspar: The youth squad has regained ownership in his first season with Sporting. He has played almost half of the starting games.
Highs and lows
Diamanka and Carlos Isaac are absent at the premises, while Álvaro Peña and Javi Jiménez return.
Víctor Campuzano, with discomfort in one knee, is the only absence in sportinguistas.
Photos from as.com