Draw with little impact between Sabadell and Logroñés
No one sees their dynamics or classification seriously altered. In the final minutes, however, both were able to win and take the spoils.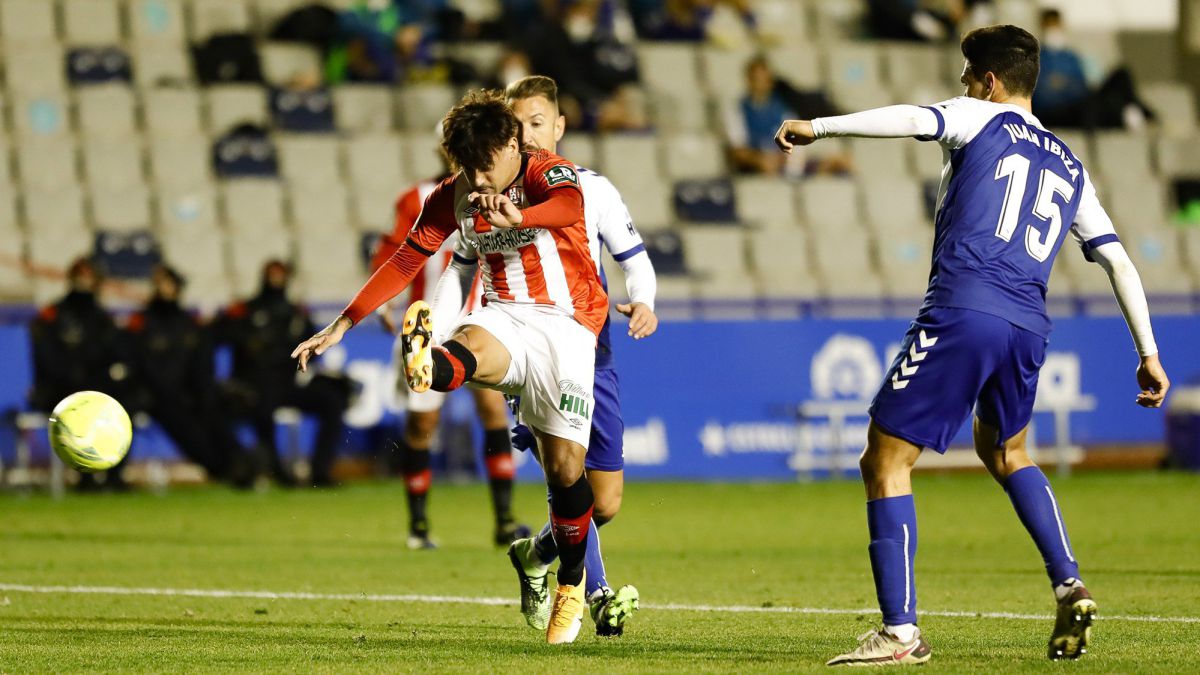 After the draw between Sabadell and Logroñés, both teams will continue more or less in the same dynamic and classification. Sabadell failed to win at home, but neither did they lose their unbeaten streak; does not escape from relegation, but has salvation to a game In the same way, Logroñés will continue in the comfortable part of the table and takes a fair draw away from home. A full-fledged armistice that does not move the border an inch for either side.
It was evident from the first minute that Logroñés was interested in a long, calm game, because the La Rioja do not have emergencies in the table. They modified the usual scheme, pairing two lanes with Sabadell's and playing with three centrals. But, despite having the players on the field in the same way, their game was very different. Sabadell pressed up, tried to steal quickly and generate close to the visiting area. The Logroñés, on the other hand, endured further back, waiting for an error from Sabadell that did not occur in the first half.
With this approach, the ball logically fell to the side of Sabadell without this bothering Logroñés too much. The visitors did not disturb practically anything, who only generated danger through the depth of Iago. Neither did Sabadell, who nevertheless did have an excellent opportunity to get ahead. A combination between Guruzeta, Álvaro and Stoichkov ended with the ball at the latter's feet, a few meters from the goal and with no greater opposition than a beaten goalkeeper. But Stoichkov finished badly, shot up and the script did not change: Logroñés kept waiting for his chance. Neither did Grego, at the exit of a corner, in another option for Sabadell.
Logroñés took a step forward after the break, with and without the ball, stepping much more on the Sabadell field. They were animated first minutes, the best in Logroñés, and Andy Rodríguez was perfectly able to score. Of course, with a very distant shot. The visiting domain forced Hidalgo to introduce changes, giving in to an Adri Cuevas who calmed the center of the field.
In the final minutes, however, both were able to win. First, Sabadell, who missed another very clear action this time in Juan Hernández's boots, and then Logroñés: Nano Mesa, after excellent control, shot the post a few minutes from the end. Already in the discount, no one gave up attacking, but they did not risk too much either.

Photos from as.com