"I do not understand why the VAR does not enter, it is not so complicated"
The Barcelona coach has spoken in the preview of the match against Alavés, with the hangover of the defeat against Sevilla in the Cup.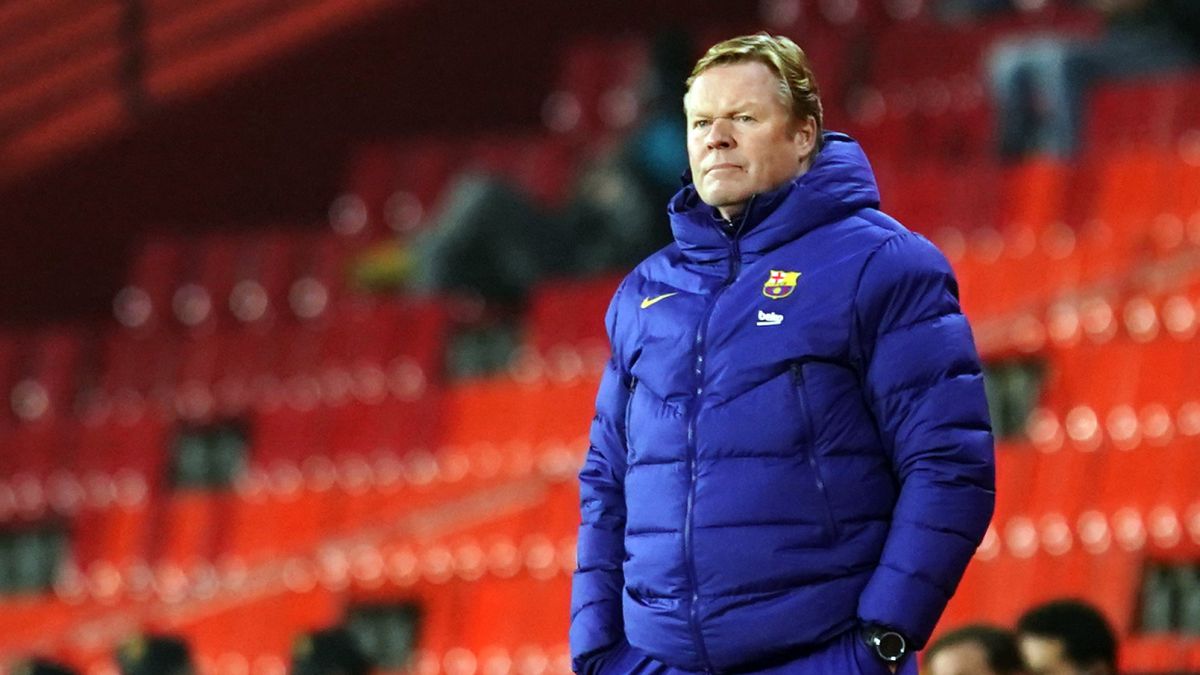 Koeman has spoken in the preview of the match against Alavés, with the hangover of the defeat against Sevilla in the Cup. Barcelona face the babazorro team with their sights set on the first leg of the round of 16 against PSG.
Importance of the game against Alavés: "Tomorrow's game is more important than Tuesday's. We want to continue our good streak in the League. It is important to face the game against PSG" .
Neymar low: "I don't think Neymar is an Alavés player. The question is for Monday, not for today."
Lack of signings in winter: "I am not a person who after what has happened goes back to this issue. I spoke with the candidates about transfers and told them that we needed signings, but that I respected any decision by the club. He could not ser. And from that day on I said that I continued with what we had. We have had bad luck with injuries, so we lack force defensively. It must be said, we lack people behind. We have not played many games with the same defense. Injuries have our defense performance lowered ".
Piqué File: "It's not my problem. I'm not going to go in. He is quite experienced, he can say whatever he wants, but you have to be responsible. With anything, they look for a problem. You have to try to respect and use good words at the time to criticize ".
Penalty Sevilla: "It's a penalty. The referee says it's a foul and out. It is true that there was a foul and it was inside. I don't understand how VAR doesn't enter, it was very clear. It's not that complicated for me. They can be wrong, but there is to put your face forward. "
Distraction from the PSG game: "I have no doubts that it will not happen. The result against Sevilla is there, but we played a very good game. And if it were to be repeated, we would not lose it. You have to have a bit of luck."
Four home games and player recovery: "It's good to have home games because you don't have to travel and rest more. And hopefully we'll get people back to have a competitive squad" .
Dest, Pjanic and Araújo: "Dest, Pjanic and Braithwaite have done something and tomorrow we will decide. And with the rest we will not risk. It is not the last game of the season. The players have to recover well, without haste" .
Sextete of Bayern: "I stay with Guardiola's Barça. They played the best game of the last 25 years. Bayern's is great, but the way that Guardiola's Barça played was superior" .
Abelardo: "We played together and he was always a great professional and a great competitor. He is a very honorable person. It will be an honor to give him a hug."
Tiredness in the squad: "Of course it worries us. We need physical freshness, but you can't do a second half like Sevilla's if the team is not well. But there are many players with many games because they do not have everyone available" .
Rotations: "I will not do many because there is not much to change. Tomorrow we will decide a team to win the game. And if you win you always have less mental fatigue than if you don't. You have to be fresh" .
Infiltration of Araújo: "He is injured. If he can play, we will talk with the doctor and decide. Tomorrow he will not be there and we will see Monday and Tuesday" .
Goals conceded: "We received a lot and we have to be more forceful. We lack regularity in defense. We have had many games and few people. I'm not so worried. I would be if we don't create opportunities."
Decisive month: "Here we see a lot the possibilities of winning something. In a month or a month and a half we will see where we are and what we can aspire to. And we also have to have more players available" .
Photos from as.com