The Serbian striker, author of a hat-trick, destroys an inoperative Unión Deportiva Logroñés in attack and with a defense surpassed by Sporting.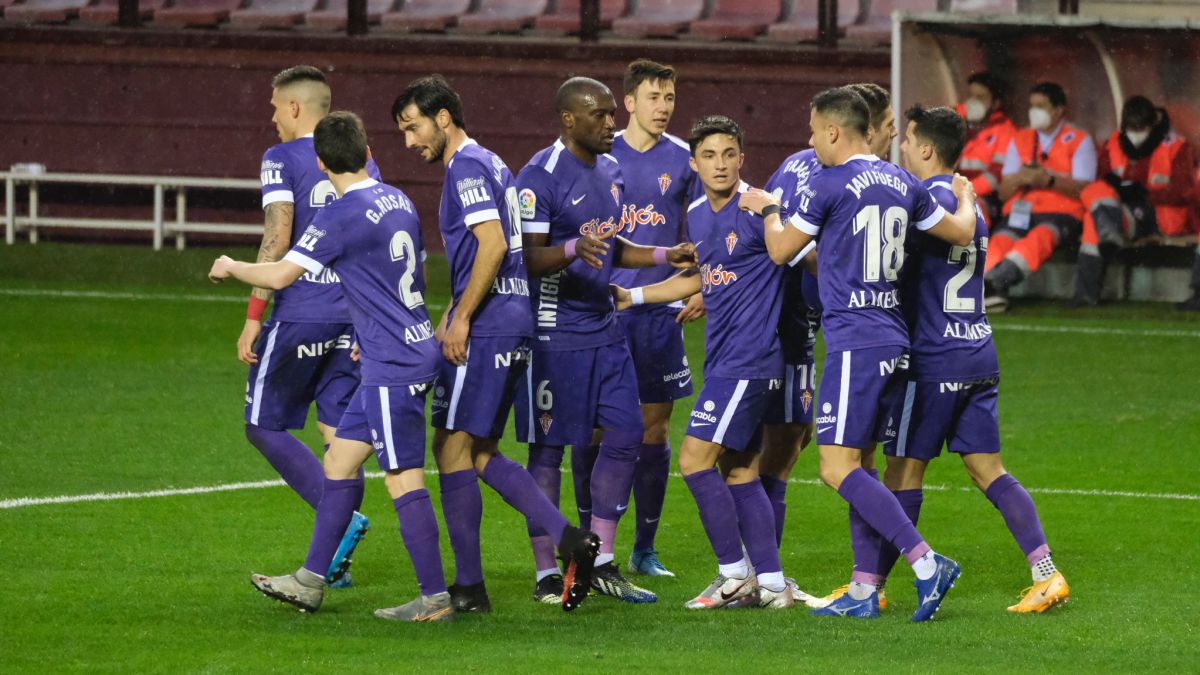 Sporting had not won away for three months, but there was Logroño, a sister city since the days of Primera and Club Deportivo Logroñés. 0-4 and a good Mareona, not of people, but of play, took the Sports Union. The differences between a candidate for promotion and another to retain the category are evident. The thing becomes a drama if mistakes are made and the facilities provided by the locals are offered. Djuka, author of a hat-trick (and already 15 in the season), destroyed the Riojan defense. Gorka and Clemente could only see number 23 from afar each time he caught their back.
Five minutes had not elapsed when Gaspar had the first frank chance, after a drop-off from Djuka. The roles were exchanged at 0-1: a pass into Gaspar's hole and the Serbian's shot well placed at the short post. Manu García tried it from the front, with a brilliant response from Dani Giménez. As with a Vaseline attempt from Djuka after a horrible loan from Gorka to his goalkeeper. The first half hour was overwhelming, although Leo Ruiz had a very clear opportunity in a failure of Gragera to clear. His shot was repelled by the post and ended up in the hands of Mariño. Nor was the Colombian right when Paulino, the best red and white in 2021, gave him another launch that the Galician goalkeeper took.
Djuka killed Logroñés just before the break came. Andoni made a mistake in a delivery and Cumic, from his own field, assisted so that his forward scored with courage. In the second half there was no story. Although Sergio Rodríguez wanted to correct the approach with three centrals and long lanes, it did not work. Nano Mesa, landed in the winter market and called to reverse his team's scoring drought, missed two heads. Djuka completed his hat-trick thanks to a good spin inside the area and a poor anticipation from Bobadilla. Cumic, hyperactive, rounded off his performance with 0-4.
So Logroñés has eight of his last nine games without scoring and those below start to push him. For now, six points separate him from relegation. It is time to analyze and try to redirect the bad dynamics, with six of 33 points since his streak of six consecutive wins ended. Sporting remains firm in playoff positions with a full Djuka.
Photos from as.com