Djokovic will stop: "The tear is 2.5 centimeters"
The Serbian underwent an MRI which revealed that the abdominal tear has grown. On March 8, he will break Federer's record for weeks as number one.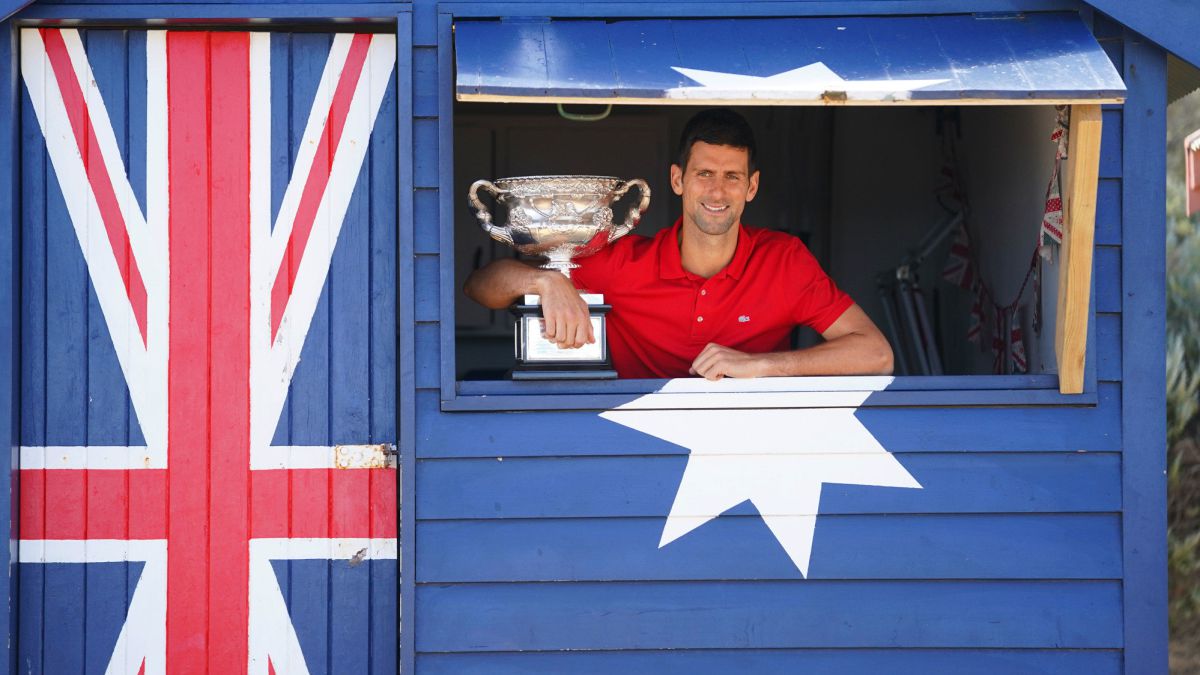 Novak Djokovic, as a prototype of Balkan character, fed back his mind with the criticism he received during the Australian Open, in which he was accused of exaggerating an injury, to destroy Daniil Medvedev 7-5, 6 in the final on Sunday -2 and 6-2. The reward, his 18th Grand Slam (two behind Rafa Nadal and Roger Federer) and his ninth in Melbourne. A predator that has not satiated its hunger.
The next milestone for the 33-year-old from Belgrade and also fully into the race to be the greatest of all time, will be to break Roger Federer's record of 310 weeks as number one. Something that he will achieve on March 8 and almost certainly without playing. While Nadal plans to return that same week in Rotterdam and Roger Federer (a blank year due to a knee injury) in Doha, Djokovic has been prescribed rest. "I'm going to have to take time to recover well," he explained at Brighton Beach, where he posed with the trophy.
An MRI revealed that the 1.7 cm abdominal tear that nearly cost him retirement against Taylor Fritz had grown to 2.5. "If you really have a torn muscle and it can be recovered in two days, it is impressive. It took me months," he quipped in a tweet that was later deleted by Australian Thanasi Kokkinakis. Djokovic even received whistles during the awards ceremony.
"My skin is tough," warns Djokovic. "There are people who doubt me and of course it hurts. I have learned that you cannot please everyone and I will receive criticism whatever I do. I am human and that frustrates, but I have managed to manage that frustration well," he defended.
Djokovic, increasingly taking refuge in family and religion, is already thinking about managing his calendar better to preserve his physique, a strategy that Nadal (34 years old) and Federer (39) have already undertaken. "I want to win more Grand Slams and break records, of course. And most of my attention and energy from now on, until I retire from tennis, will go to the majors." Word of the Wounded Champion.
Photos from as.com