Djokovic's warning to Medvedev and the youth: "I'm going to make them move their ass"
Djokovic issued a warning on Eurosport to those who say that the generation led by Medvedev, Tsitsipas and Zverev are going to bring down the Big Three: "I will not surrender."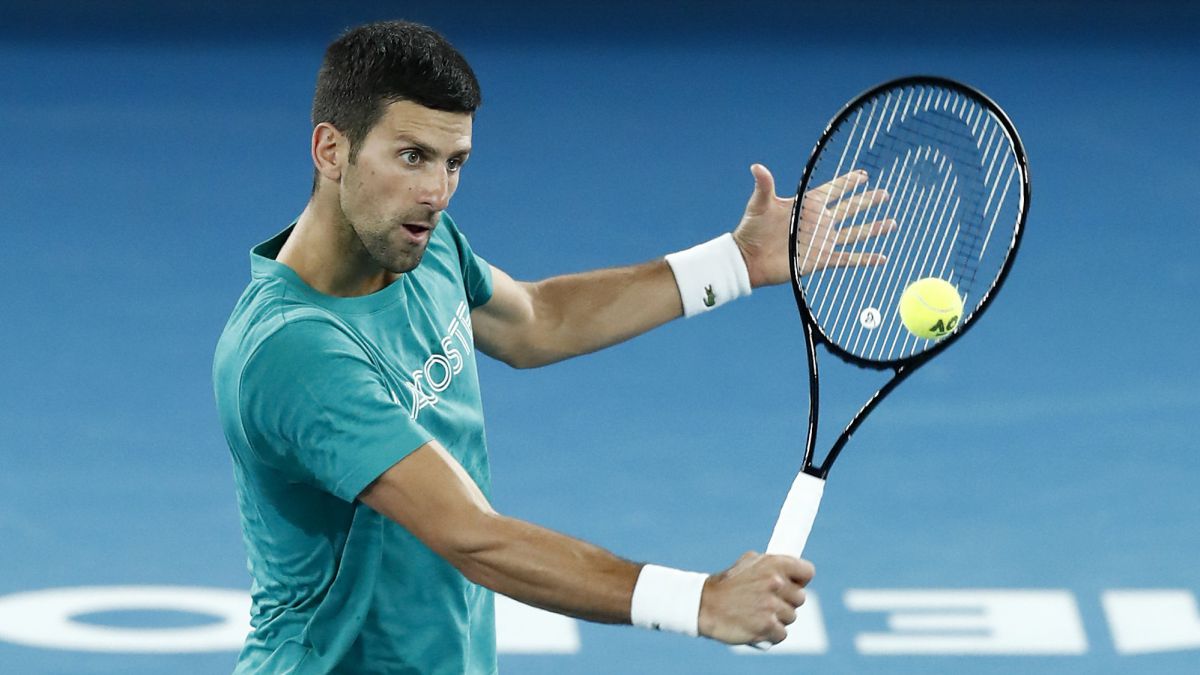 Novak Djokovic, who will play this Sunday the Australian Open final against Daniil Medvedev, sent a harsh warning to the generation led by his rival, Stefanos Tsitsipas and Alexander Zverev, and to those who say that these young people will soon overthrow the Big Three that makes up the Serbian with Roger Federer and Rafa Nadal. He did so during an interview with former tennis player Mats Wilander at Eurosport after Tsitsipas himself said after losing to Medvedev in the semifinals that he preferred the Muscovite to win because "it would be good for tennis."
"The pressure is always there, it is part of what we do. Much has been said about the new generations that come and that they are going to get rid of the three of us, but in reality that is not happening yet, although we can talk about it all the day. With my respect to all those guys, they still have a lot of work to do. I'm not going to stay here and turn myself in. I'm going to get their asses moving, "Djokovic said.
The Balkan spoke, among other things, about how bad he had during the tournament: "It was a real roller coaster, without a doubt, with an injury in the third round, the cloud of doubts I had after that match against Fritz on whether or not I could play, not train every day between games ... I've had some really tough games playing against big punchers, fit players like Zverev and Fritz himself. "
Photos from as.com