Djokovic survives an ordeal but seems injured
Djokovic beat Taylor Fritz in five sets, who came close to coming back from 0-2 when the Serbian was weakened by abdominal pain in the third set.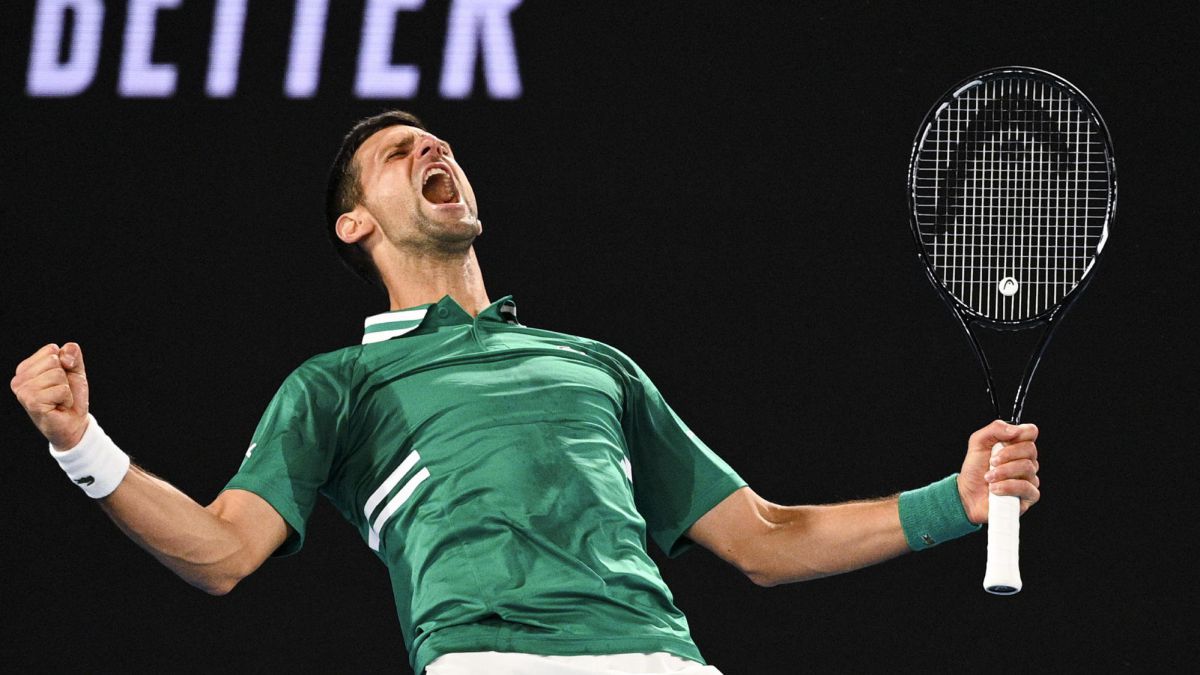 Novak Djokovic is so great that he is able to overcome situations that would be impossible for 95% of players. Only the other two stars of the Big Three, Rafa Nada and Roger Federer, are at that height of effort. They are the three tennis players who fight to be the best in history and that requires great sacrifices and a determination that sometimes can with everything. This is what the Serbian did this Friday in the third round of the Australian Open, overcome a real ordeal to win 7-6 (1), 6-4, 3-6, 4-6 and 6-2 in 3h: 35 to Taylor Fritz.
He dominated his match against the American by two sets to zero, although it had not been a bed of roses, far from it, despite such a favorable result for him. It came, in addition to a tough and very hot match against Frances Tiafoe. To top it all, the Rod Laver who has seen him win the title eight times, turned on him with some boos and taunts. People wanted more tennis and the Balkan interpreted it as disrespectful and spent who knows if too much energy on some overly vehement celebrations. Everything is wear and tear caused him some discomfort in the abdominal area, on the right side that was about to cost him the match and the tournament.
In the third set, with 2-1 in favor of the American, who had had clear options to score the first round, Djokovic requested medical assistance and when he returned to play it was clear that he could not serve well (the average speed of his services passed from 190 to 181 km / h) and that his capacity on the track was not adequate. He wandered like a doll, with mechanical movements and blows without force, executed with the least possible effort. Thus he could not cope with the energy of a 23-year-old with both serve and drive power, high (1.93) and quite agile. Fritz easily equalized the duel, after around 11:30 p.m., during the fourth quarter, the organization vacated the stadium due to the confinement decreed by the state of Victoria due to local positive cases for COVID, which came into force at 23: 59.
"I will always remember this victory"
Without many problems, the emptying was consummated and without an audience, Djokovic did the impossible. He saved what little strength he had left, and with the involuntary collaboration of a bewildered and somewhat cowardly Fritz, he secured his serve with precision, and skillfully broke that of his rival not once but twice. His screams of rage after the last point were heard in the center of Melbourne. "I congratulate Taylor, great fight, and I'm sorry because he lost. I tried to stay there, and whatever happened to me began to improve at the end of the fourth set. Before I could not do much to the rest. Then some first ones entered me. serves and it worked. It is one of the most special victories of my life, no matter the round or against whoever it is. For all the circumstances that I have had to go through, it is something I will always remember, "he said on the empty track. On Sunday he will face in the round of 16 a gunner who will not take pity on him if he is not well, Milos Raonic. And it is that he is before the opportunity of his life to end the 11-0 against that of Belgrade. But that, if it happens, will be another story.
Calendar and results
Photos from as.com