Djokovic survives, but is touched and awaits him Zverev
Djokovic beat Raonic, with whom he now has a favorable 12-0 record, and achieved his 300th Grand Slams victory. Zverev beat Lajovic and will be his rival in the quarterfinals.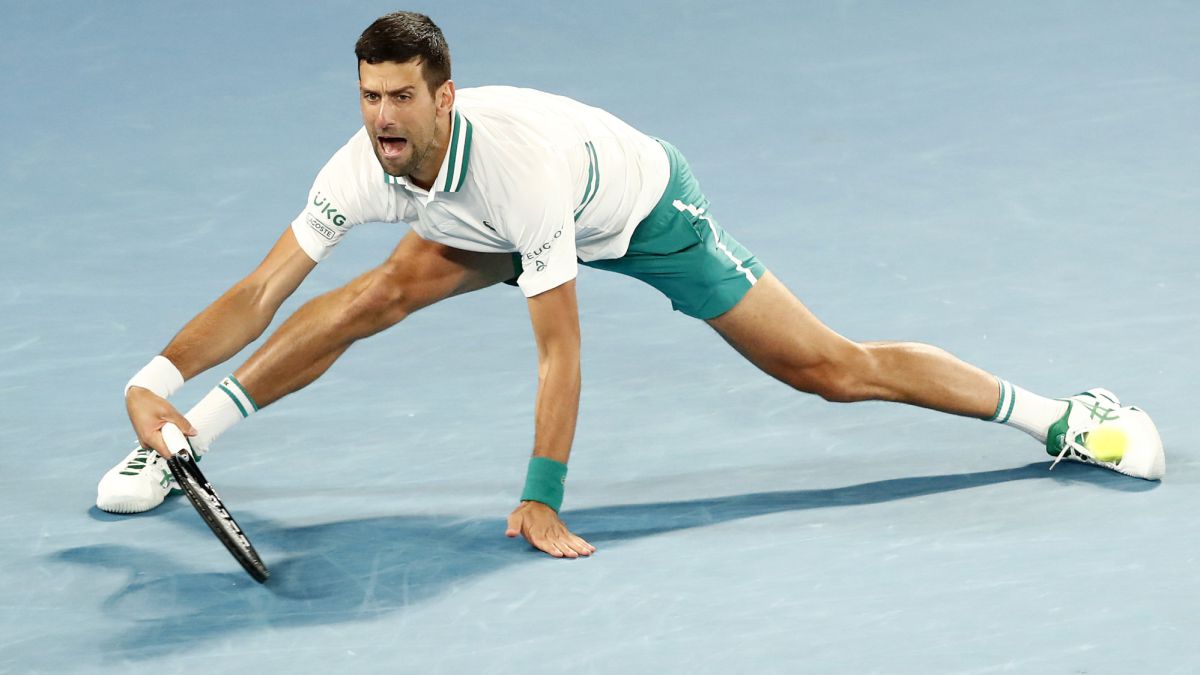 For quality and great star honor, Novak Djokovic got into the Australian Open this Sunday, despite being visibly diminished by those discomfort in the abdominal area that almost cost him his previous match against Taylor Fritz, which he solved in five suffered sets. A blunt and soulless Milos Raonic also collaborated, who was not able to do damage even with his powerful service (26 aces) to an opponent touched and turned the match, due to his total lack of sense of rhythm, into a soporific spectacle. Between groans of pain, which was reflected in his face when he hit the ball, Djokovic nailed a very worthy dressing task, with 40 winning strokes, which led him to win 7-6 (4), 4-6, 6- 1 and 6-4 in two hours and 56 minutes to give yourself a new opportunity to improve your ailment.
But the Balkan awaits a miura on Tuesday, who also seems quite focused and already knows what it is like to reach the semifinals in Melbourne (he did it last year) and beat him twice, Alexander Zverev. The German was not entangled, despite a bad start against Serbian Dusan Lajovic, who he beat 6-4, 7-6 (5) and 6-3 in 2h: 21. Nole reaches the fifth round in the tournament for the 12th time and becomes the second player to reach 300 Grand Slams victories, after Roger Federer (362). "He couldn't prepare for the game, I had to dedicate every hour to recovering with my physio and my team in order to compete. I will go day by day, but more than training, I needed recovery. In the warm-up I had to decide whether to play or not, and it went well, "he told the Rod Laver interviewer. "Sascha and I joked on Saturday about the fact that we have the same injury but on opposite sides," he revealed before ruling that it will be "a great battle in which the best will win."
The first set was brought forward by Djokovic for trade and precision. He made 76% of first aces, with which he won 79% of the points (78% with seconds). Some numbers with which he did not grant a break option to Raonic. The Podgorica-born giant had to raise two against in two games and held on until a tiebreaker in which he lacked ambition. He was not able to disturb the Balkan, who went ahead without doing anything of the other world beyond not failing much (7 unforced errors) .
Nole's approach was cracked in the second set when, in a bad turn to serve, his rival surprised him (he would not do it anymore) after being treated to have a bandage placed on his right ankle. The patch worked for him and then, by dint of cannon shots, more aggressively and taking care of the ball in exchanges, he retained the advantage to equalize the match with the fourth set that Raonic beat Belgrade in 12 matches.
Other options
Nole needed a plan B, put pressure on the rest and avoid the right of the court as much as possible, where it was most difficult for him to hit. The backhand gave him life to direct the clash and finally broke the serve of his stubborn opponent, who launched a fairly frank drive off the court. Later it was already a matter of carrying out his services and not spending much on Raonic's, who at times touched the ridiculous before an opponent clearly touched. Due to the pure talent of a receiver, Djokovic added another break and accelerated the end of a set in which he committed just four errors. Then he maintained good momentum, kept the threat very alive and finished with a new break for 5-4 in the fourth set. There was no turning back.
Calendar and Results.
Photos from as.com