Djokovic is back on the heels of Nadal and Federer: two Grand Slams from them
With the title won in Australia, Djokovic (33 years old) accumulates 18, two of the 20 of Nadal (34) and Federer (39). Since 2018 he has six, the Spanish four and the Swiss one.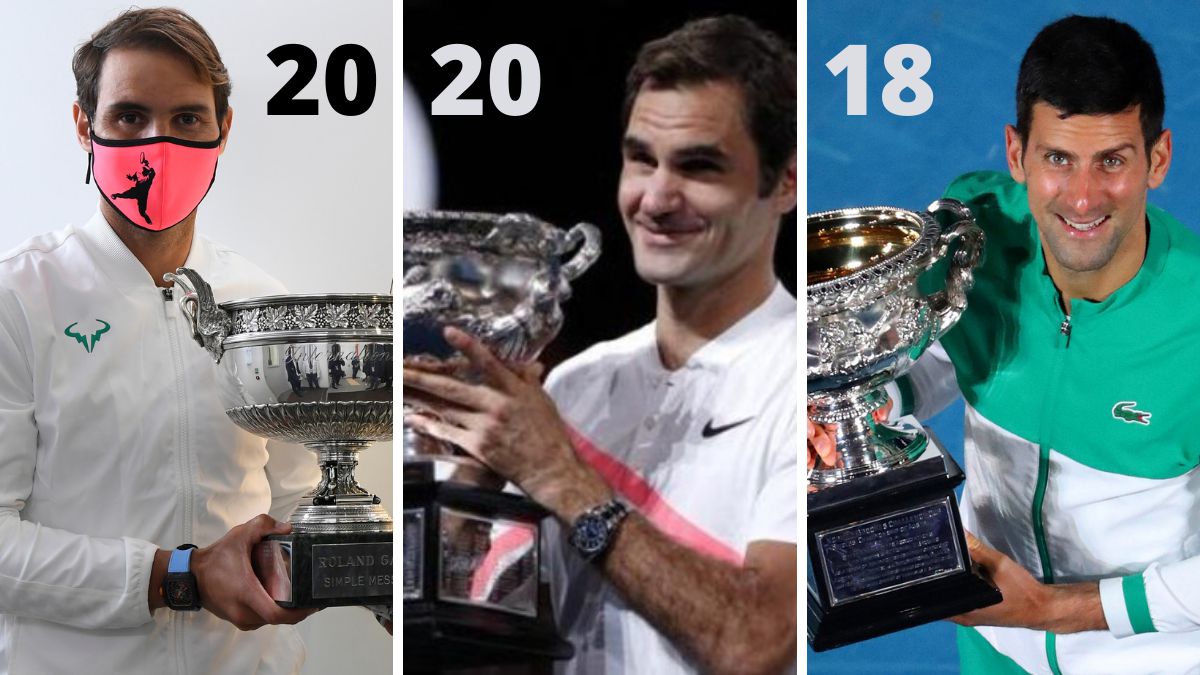 With the victory in the Australian Open final against Daniil Medvedev, Novak Djokovic added his 18th Grand Slam title and once again tightened the fence on Rafa Nadal and Roger Federer, who have accumulated 20, in the race for historical supremacy. The Serbian is two trophies away from the Spanish and the Swiss and in the last four years he has pressed in his attempt to surpass them.
He is 33 years old, one younger than Nadal (34) and six younger than Federer (39), and in the last four years he has significantly reduced the difference they made in the fight, which is now very tight again. In 2017, the Balkan was left blank, with 12 trophies in majors. The Basel man led alone with 19 and Nadal was behind with 16. Since then, Nole has added six more (three in Australia, two at Wimbledon and one at the US Open), Rafa four (three at Roland Garros and one at the US Open) and Roger only one (Australia) .
The fight will return in Paris, where all three are expected to play, and will continue in London and New York, if the global situation due to the coronavirus pandemic does not prevent it. Nadal is very favorite in the next big one, who has already won 13 times, and Federer could have a chance to resurrect at Wimbledon, while the US Open is very open between the Balearic and Belgrade. What is clear is that between the three of them they continue to dominate the most important tournaments almost at will. Since 2003, at least one of them has been in 64 of the last 70 finals and between the three they have won 58 titles. The other 12 are divided between Wawrinka (3), Murray (3), Roddick, Gaudio, Safin, Del Potro, Cilic and Thiem, the last one who has discussed their dominance size, last year in the United States.
Photos from as.com