Djokovic, after reaching the final: "Medvedev is the rival to beat"
The Serbian tennis player highlighted the Russian tennis player's great streak of results and his feelings after beating Karatsev. "I have recovered at the right time."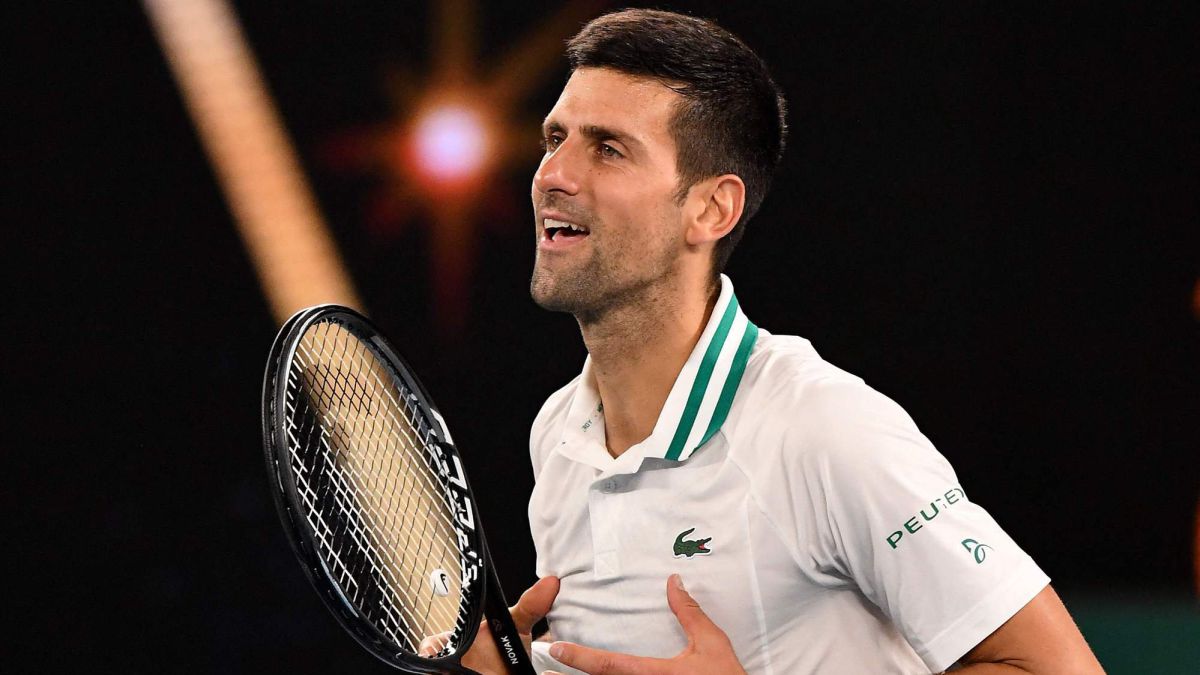 Serbian Novak Djokovic stated during the press conference after his victory in the Australian Open semifinals that Russian Daniil Medvedev, who could become his rival in the final if he beats Greek Stefanos Tsitsipas (2), is the man to beat, because he is going through a streak of nineteen consecutive wins.
"In addition to having won many in a row, he has beaten the best in the world with relative ease, as he did with me in the past ATP Finals in London," he recalled after beating Russian revelation player Aslan Karatsev 6- 3, 6-4 and 6-2 to reach their ninth final at Melbourne Park.
"I am very happy to have recovered at the right time. I was surprised not to have any pain at all, although it is true that I had already been through this situation in the past," added Djokovic who could achieve his third consecutive crown on the banks of the Yarra River.
"It helps me to have more confidence that I haven't lost any semifinals or final here. It helps me and I don't know if it affects my rivals as well," he said.
"I am fresh and motivated. Happy to now have two days off. The conditions of this tournament are perfectly suited to my game, especially if I play at night," concluded the winner of eight titles in the Australian 'major'.
Photos from as.com