Dimitrov blasts Thiem, favorite and finalist in 2020
Dimitrov beat an oddly listless Thiem in three sets, including a donut in the last, who in 2020 was a finalist in Australia and champion of the US Open.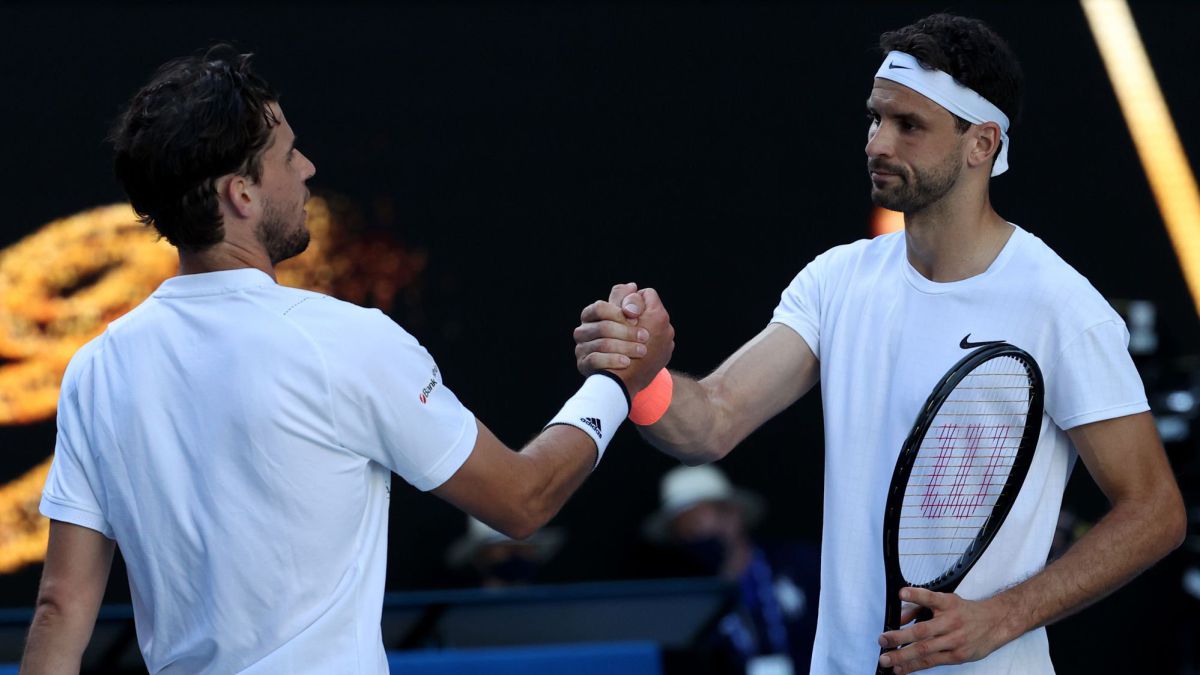 The top of the Australian Open draw goes from bombshell to bombshell this Sunday. First came the quarterfinal qualification for Russian Alsan Karatsev, world number 114 who had never played a Grand Slam and eliminated 20th seed, Felix Auger-Aliassime, after eliminating 8th, Diego Schwartzman. And later, Grigor Dimitrov, as unpredictable as he was dangerous, dismounted one of the big favorites, 2020 finalist Dominic Thiem. The Bulgarian, who two years ago beat Roger Federer at the US Open, won with astonishing ease (6-4, 6-4 and 6-0 in two hours and one minute), the Austrian, world number three, who was strangely listless. "It has been a combination of several things, some physical problems, a really bad day and the fact that he is a great player," Dominic told a press conference.
Perhaps the exhaustion of coming back from a 0-2 comeback against Australian Nick Kyrgios took its toll on Thiem. Although it is true that he was not seen in great shape neither in the Adelaide exhibition match, where a Rafa Nadal already injured in the back beat him comfortably, nor in the ATP Cup, in which he fell in straight sets against Matteo Berrettini. Thiem was coming off a brilliant 2020 in which in addition to the Melbourne final (he lost to Djokovic), he was a quarter-finalist at Roland Garros (he was beaten by Schwartzman) and a US Open champion (he defeated Zverev) .
Before Dimitrov, Dominic, a notable server, only won 55% of points from first serves and committed 41 unforced errors, many for three sets. The Bulgarian, a good receiver, broke his serve seven times and added only 18 unprovoked errors. The point is, Grigor is good at playing against Thiem. He has beaten him, with this, four times in six games, the first in a major. Now he will face the surprising Karatsev in the quarterfinals, a round he reaches for the fourth time in the tournament (he was a semi-finalist in 2017).
Photos from as.com