Dimata, the "promise" of Belgian football who wants to resurface
Robert Martínez, coach of the European country, values for AS a striker who has followed since he was a youth and who hopes to find "a home" to exploit.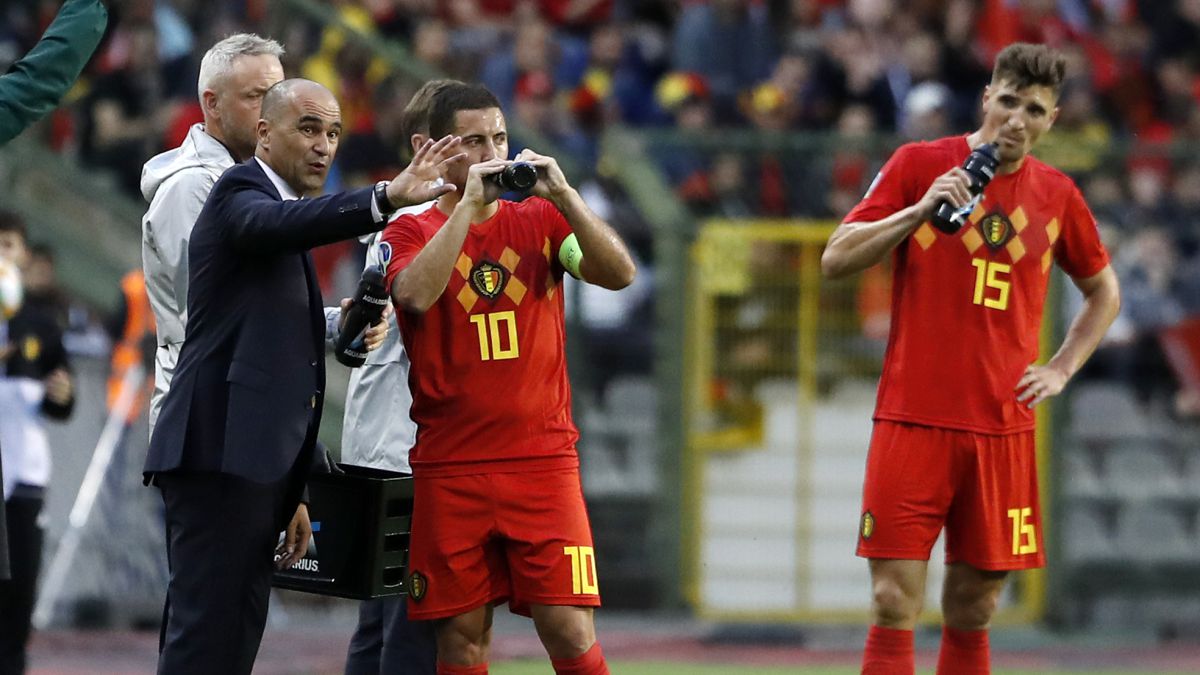 He likes to wear the 9, he was born in Congo but as a child he moved to Belgium, where he trained as a footballer and fulfilled his dream of being a professional. Espanyol acquires with Landry Dimata (1997) a 1.85 auctioneer who dominates the area although doubts about his performance hang over him since in February 2019 he suffered a serious knee injury that has kept him 18 months without playing a official meeting. Before that, the forward was "one of the great promises of Belgian football". The phrase is from Robert Martínez, coach, who attended AS to assess the new reinforcement of the blue and white team.
"He had a great ability to understand the clearance, holds the ball and moves well behind the defenders. He is a great finisher. I think it is his greatest virtue, his quality now of facing these situations and scoring. He had ease in front of goal. He could be one of the great winter signings ", starts Robert Martínez.
Dimata was international in the lower categories since 2013. In five profitable years, he scored 21 goals in 32 games, figures that earned him the opportunity to debut at the age of 19 in the First Division in Oostende, where he again scored 14 goals in 34 encounters. "We always had our eyes on him," recalls Martinez. He made the leap to the Bundesliga for 15 million, a more powerful competition, but it did not work: he participated in 22 games, almost always starting from the bench, and did not see the goal.
"We will follow him, he has been on our list for many years. We identified his talent very early. We are very excited that he will find a home," said the coach. Dimata's trajectory turned with a serious knee injury in 2019 in which there was "precipitation" when facing recovery due to the expectations generated by the footballer, which slowed down his set-up. Despite this inconvenience, Robert Martínez took him to some friendlies in September: "Before the injury, it was a very high-level future, the steps were clear. Arriving with Belgium and looking for minutes like nine. Now it's difficult. He needs patience."
Now, without having continuity at Anderlecht, he hopes to recover those sensations at Espanyol with the four months of competition ahead of him. And Belgium will be keeping an eye on the evolution of a talent that intends to resurface after a spectacular injury.
Photos from as.com