Dijon is no rival for PSG
The Parisian team won very comfortably in a game in which they were already ahead in minute 5. Mbappé scored a double and was decisive again.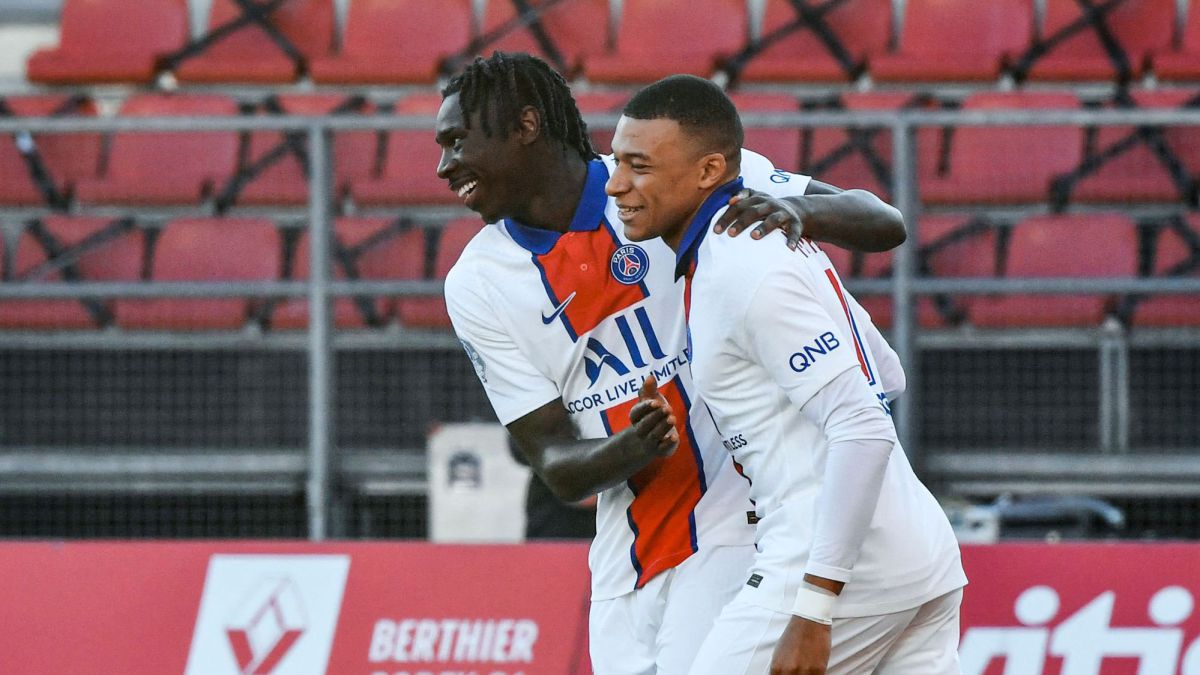 After last week's catastrophe against Monaco, PSG had no mercy on the bottom of Ligue 1. The Parisian team moved one point behind Lille (with one game less) after beating a weak Dijon 0-4 without problems that hardly showed symptoms of being on the field, because in minute 5 he was already losing 0-1.
With endless casualties, including Di María, Neymar, Icardi or Verratti, Pochettino had to improvise against the bottom of Ligue 1. Rafinha started for the first time with the Argentine coach in the middle, Diallo was left back and Moise Kean He occupied the loss of Icardi at the top of the attack after playing from the right wing during the last games.
PSG found it almost effortless to go to halftime 0-2 in Dijon. His rival justified why he is the bottom of Ligue 1 and did not oppose opposition throughout the first half. In fact, the first goal for the Parisians came in minute 5, after a fantastic pass with the left from Mbappé to Diallo and later shot by Moise Kean. The Italian, who came to Paris on the rebound, has already scored 17 goals in all competitions.
Although there was some hint of improvement, with some timid arrival, Keylor Navas was a spectator today on the field. Dijon played today with a system of 5 defenders that, once they stole the ball, almost all their players were very far from the goal. In another isolated play, PSG made it 0-2. Mbappé scored a penalty and increased his distance as the top scorer in the Ligue 1.
The script was repeated as soon as both teams left the dressing room tunnel. A great play on the right wing allowed Mbappé to sign his 18th goal in Ligue 1 and after a great assist from Rafinha, who claimed responsibility today in Dijon after two difficult months due to injuries. PSG calmed down the rhythm of the match with 0-3 and finally sank Dijon in last position with Danilo's goal in the final section of the head.
Photos from as.com