Diego Martínez: "We are facing a historic appointment"
Granada is finalizing its preparation for the European duel against Naples and the coach hopes to get the best version of his team: "We will have to be very chameleonic and use all our resources."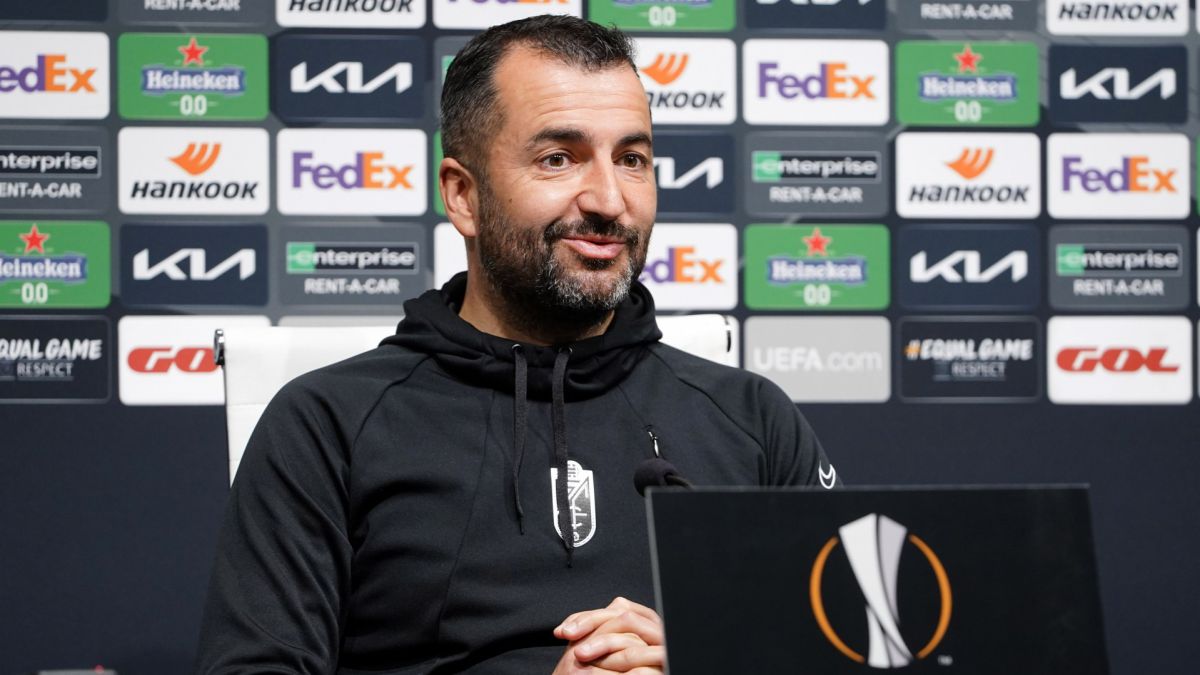 Diego Martínez and his players face a "historic" tie against Napoli. Granada is not satisfied with being in the sixteenth and will fight tooth and nail for the pass. "We have to recover the spirit of the Second season," says the coach, who does not consider that his team is at a disadvantage for playing the first leg at home: "Statistically, the number of qualifiers that are passed in one way is very even. and from another. I don't think it's very significant. "
The most anticipated match is here: "If in Albania we talked about it being a unique moment, imagine now against Napoli in the round of 32. We are facing a historic appointment. We are facing a great from Italy, a team full of talented players, with a great one for one, a very high competitive spirit, players with a lot of experience in European competition and from there, to compete. It is a tie at 180 'plus at least a discount and for us it is a very beautiful moment, very exciting and we are eager to face the game now. "
How do you prepare for the game on an emotional level ?: "We don't have much time to turn the game around, but rather to prepare to play it. That focus on the game is now the most important thing. As a coach, with great serenity and confidence because I have an extraordinary group of players. Beyond their talent they share values that they want to put at the service of the team. Living an adventure as exciting and as beautiful as this one and doing it surrounded by players with these characteristics, especially on a personal level, is the best preparation from an emotional point of view. "
Montoro is fine, and the rest of the injured ?: "Regarding the casualties, we don't know. We have to wait for sensations and we will exhaust until the last moment. It is not only important who enters from the beginning but also the changes ".
Are you expecting a very tactical tie ?: "Our management of the game lately has a lot to do with what we have and how we can organize ourselves to compete. Our management of efforts and availability right now is what determines the most. We are going to need all our resources. Lately we have played with three center-backs, but beyond the system, during the tie we will have to be very chameleonic and use all our tactical resources because they will be important. I want each and every player to be at the best possible level. "
How are Yangel Herrera and Gonalons ?: "I haven't seen much of them lately because one of them has been training apart from the group and the other has had a cone virus. The other day when they came out against Atlético de Madrid I saw them well. We have to be very careful. Exactly the same with Eteki, Montoro… We want everyone to be there, but the most important thing for me is the team and the will to help and want to win. We are going to need everyone, those who are inside and those who are outside. "
How important is not conceding a goal at home and where can the key to the tie lie ?: "Two-legged ties are rarely resolved in the first match. The concept of a minimum 180 'plus discount match is very important. More against teams of this level. We have played games in Second Division in which the spirit of this team has been seen, that we had butterflies in our stomach. Now they are different, it is another type of motivation and I think that we have to rescue that spirit. We hope to pass it on to all the other players who are with us. "
How much can casualties influence both parties ?: "Adaptation is essential. We have to get used to living with casualties. I would have liked all of them to be there, but casualties are quite common in this new football. "
Many muscle injuries in all teams: "This is a new football. Granada is the team in Spain with the most official matches, 37. A complete league is 38 and we have 37 in the month of February. In our team, except for two or three players like Gonalons, Soldado and Jorge Molina, none of them had had this incentive to play three games a week. All three are over 33 years old and that is why this team has so much merit. I will not tire of putting in value the effort we are making and how well my players are doing, competing well in all competitions, being true to ourselves and adapting to the many difficulties that we have had to experience. "
Will it be a game more emotional than tactical ?: "I cannot differentiate between the emotional, tactical, physical, technical… everything goes hand in hand. Everything affects everything and that is where the key is. The important thing is that depending on each moment of the game we pull what is most necessary. Sometimes it will be the tactical, sometimes the emotional, the physical… This team has shown great tactical wealth and that has a lot to do with the use of all the factors as if they were one. I cannot dissociate the emotional from the tactical. In fact, we would not be understood without the emotional, without the passion, without that energy. "
Does it hurt them to play the round out ?: "It is statistically proven that the number of heats that are passed in one way and another is very even. I don't think it's very significant. "
The key to Granada's consistency: "I have a team with extraordinary players, especially in personal terms and in the values they have. They put what they have at the service of the team and put the team ahead of themselves. They are the protagonists. "
Hirving Lozano low: "He is a great player. Similar to the loss of Luis Suárez. Two players who had been playing regularly, two important players. "
Photos from as.com