Depay unravels its future
Barcelona, Manchester United, Liverpool, Juventus and Lyon himself, who are not resigned to losing their star, appear as future possibilities for the Dutchman.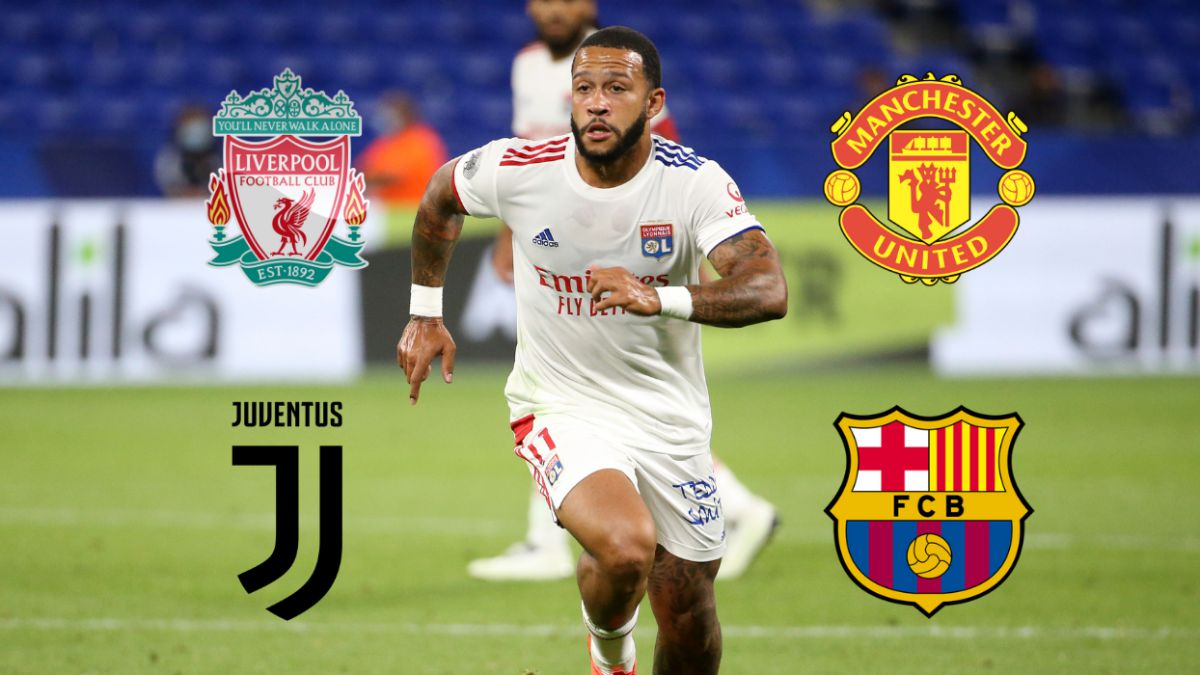 Few people know that Memphis Depay is one of the biggest bargains in the next transfer market. The attacker decided not to extend his relationship with Olympique de Lyon and, therefore, as of July 1, he will be able to choose his destination. A star of the caliber of the Dutch at zero cost is not something usual and therefore it does not lack suitors. Although, Jean-Michel Aulas does not give up. "He is a world-class player. I always wanted him to stay, but he did not accept our proposals. We helped him go to Barcelona, but it was not financially possible. Until the end we believe in the renewal for next season," said the top manager lionés recently in 'Progrès'.
However, the player's wish is clear, to seek a new adventure outside the 'Stade des Lumières'. In addition to Barcelona, Manchester United, Juventus and Liverpool are the strongest teams with regard to the future of Memphis and the 'Mirror' collects the situations of each of them with regard to the operation. The first of the cases that the medium values is the Blaugrana. As Aulas himself acknowledges, Barça's financial problems prevented our protagonist from fulfilling Koeman's great wish upon his arrival on the bench. It remains to be seen what happens from March 7, the date of the elections, when the new president takes office ... Return to Old Trafford
It is surprising to see United in the shortlist of candidates, since 18 months after the Red Devils paid 34 million euros to PSV to do with the then young promise they sold him for 16. Lyon was the great winner of the operation, as Moordrecht's was revitalized in Ligue 1 and has completely hatched. In favor of United? They need a forward, with Martial in constant doubt and Cavani at 34 years old and the contract to be renewed. In addition, it has a clause that gives them priority in the face of a possible sale, although that remains as an anecdote because it would arrive free to the team of its choice.
Competition for Morata and Firmino
The other two candidates, Liverpool and Juventus, have also appeared in the rumor mill surrounding Memphis in recent dates and in both cases they need a player of their profile. Carragher recently said that "apart from Salah and Mané, no one else seems to be able to score," a dart clearly aimed at Roberto Firmino. The Brazilian has never been a killer, but his 6 goals in 35 games this season seem too few for Klopp's '9' starter. While in Juve, although he would have to compete with Morata, his versatility would play in his favor (he is a left winger, although now he works as a false forward) and would serve both to give rest to the Spanish and to a Cristiano Ronaldo who, although not apparent, he recently turned 36.
Memphis, meanwhile, remains oblivious to all rumors, focused on its team. And it is that, although his future seems distant to Lyon, this season he has not lowered his performance one iota. His 14 goals, in addition to 7 assists, in the French league make him chase Mbappé in the fight to be the top scorer in the competition. While his 69 goals and 50 assists in 165 games make him a candy that no wonder so many want to put in their mouths. Transfermarkt rates him at 45 million euros. Its price? 0. The fight promises to cheer up the summer.
Photos from as.com