Denver get rid of the bad taste in their mouths with a 'gourmet' game
The Nuggets swept Oklahoma after the horrendous end that cost them the game against the Wizards, with a final failure by Facu Campazzo. +30 to the Thunder.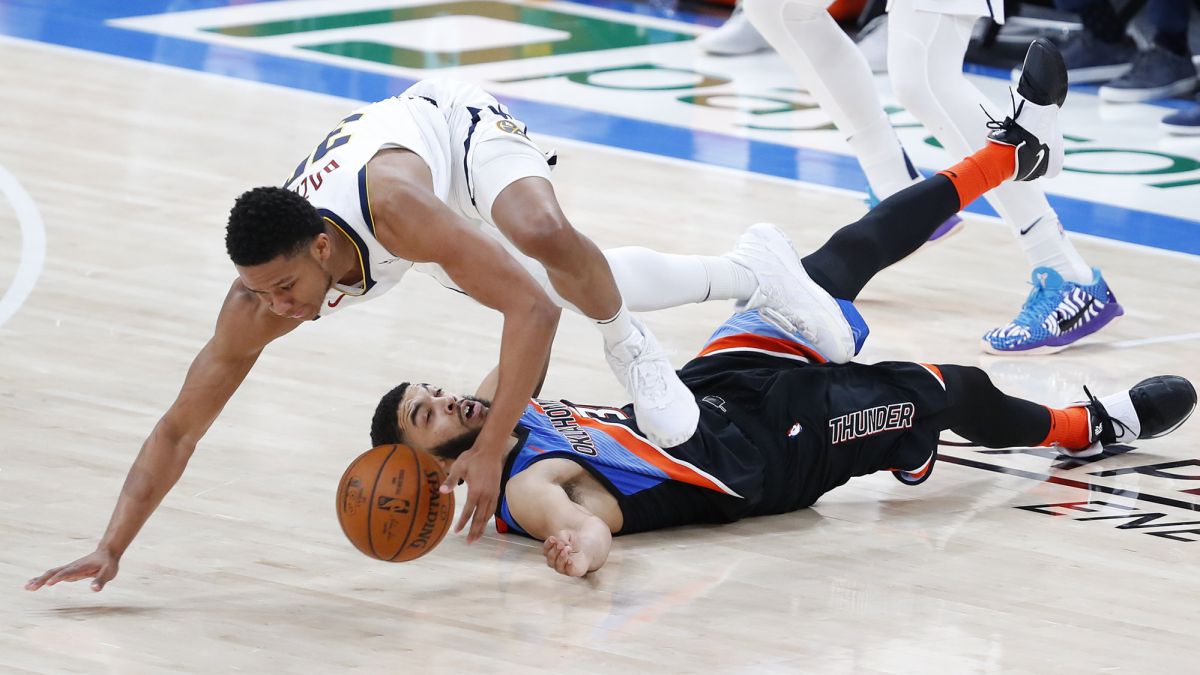 The fury moved the Nuggets, one of the candidates for everything in the Western Conference by squad quality and what has been demonstrated in the last two years, in their visit to Oklahoma City. They came from starring in a gruesome finish against the Wizards, a looser opponent, with a three-on-one counterattack in which Facu Campazzo had to grudgingly resolve in the worst option of all to try to win the match. The previous defeat was gasoline, perhaps because of how ridiculous it was, which paid for the effort that was made from the very entrance on the court against the Thunder, who paid for the broken dishes.
For Mike Malone, the doubts raised by Campazzo, who was the least to blame, after his final failure against the Wizards end here: "As for the Cordoba hero, he plays hard. He was so sorry to miss that shot. He has responded very well. I love this guy. "
He got to see all the available roster of the Nuggets because there were minutes of the garbage. The initial pull was so strong that the Thunder pulled out of the fight shortly after the break. Jamal Murray and Michael Porter were in their twenties and Nikola Jokic added another triple-double, only with Wilt Chamberlain overshadowing the total of historical centers if we talk about that section. Puncture from men like Dort, Horford, Malédon and even Shai Gilgeous-Alexander on the home team, who finished thirty down.
Photos from as.com